$14.99
AUD
Category: Plays
Perhaps the single most influential work of English drama, William Shakespeares Hamlet is a timeless tragedy of the conflicted loyalties, madness, betrayal and terrible revenge. This Penguin Shakespeare edition is edited by TJB Spencer with an introduction by Alan Sinfield. 'To be or not to be - that is the question'. Something is rotten in the state of Denmark. When young prince Hamlet is confronted by his father's ghost on the battlements of Castle Elsinore, he is burdened with a terrible task: slay King Claudius, Hamlet's uncle, who the ghost alleges murdered him. Wrestling with his conscience, Hamlet feigns wild madness while plotting a brutal revenge, alienating his mother Queen Gertrude and spurning his lover Ophelia. But the act of insanity takes Hamlet perilously close to the reality, wreaking havoc on guilty and innocent alike. This book contains a general introduction to Shakespeares life and Elizabethan theatre, a separate introduction to Hamlet, a chronology, suggestions for further reading, an essay by Paul Prescott discussing performance options on both stage and screen, and a commentary. William Shakespeare (1564-1616) was born to John Shakespeare and Mary Arden some time in late April 1564 in Stratford-upon-Avon. He wrote about 38 plays (the precise number is uncertain), many of which are regarded as the most exceptional works of drama ever produced, including Romeo and Juliet (1595), Henry V (1599), Hamlet (1601), Othello (1604), King Lear (1606) and Macbeth (1606), as well as a collection of 154 sonnets, which number among the most profound and influential love-poetry in English. If you enjoyed Hamlet, you might like Shakespeares Macbeth, also available in Penguin Shakespeare. "It has everything - intrigue, romance, politics, violence, revenge, jealousy, wit. It plays itself out on such a grand scale." (Kenneth Branagh). ...Show more
$14.99
AUD
Category: Plays
Referred to by superstitious actors as 'the Scottish play', William Shakespeare's Macbeth is a tragedy in which appalling earthly crimes have lasting supernatural repercussions. This Penguin Shakespeare edition is edited by George Hunter with an introduction by Carol Rutter. 'By the pricking of my thumb s, Something wicked this way comes'. Promised a golden future as ruler of Scotland by three sinister witches, and spurred on by his wife, Macbeth murders King Duncan to ensure his ambitions come true. But he soon learns the meaning of terror - killing once, he must kill again and again, and the dead return to haunt him. A story of war, witchcraft and bloodshed, Macbeth also depicts the relationship between husbands and wives, and the risks they are prepared to take to achieve their desires. This book contains a general introduction to Shakespeare's life and Elizabethan theatre, a separate introduction to Macbeth, a chronology, suggestions for further reading, an essay discussing performance options on both stage and screen, and a commentary. William Shakespeare (1564-1616) was born to John Shakespeare and Mary Arden some time in late April 1564 in Stratford-upon-Avon. He wrote about 38 plays (the precise number is uncertain), many of which are regarded as the most exceptional works of drama ever produced, including Romeo and Juliet (1595), Henry V (1599), Hamlet (1601), Othello (1604), King Lear (1606) and Macbeth (1606), as well as a collection of 154 sonnets, which number among the most profound and influential love-poetry in English. If you enjoyed Macbeth, you might like Hamlet, also available in Penguin Shakespeare. "Shakespeare - the nearest thing in incarnation to the eye of God." (Lawrence Olivier). ...Show more
$14.99
AUD
Category: Plays
This is a raucous comedy that thrusts a quartet of reckless young lovers headfirst into a world of magic and fantasy, William Shakespeare's A Midsummer Night's Dream is edited by Stanley Wells with an introduction by Helen Hackett in Penguin Shakespeare. "Lovers and madmen have such seething brains, suc h shaping fantasies that apprehend more than cool reason ever comprehends." (Lovers Lysander and Hermia flee). Athens to escape the authority of their parents, only to be pursued by Hermia's betrothed Demetrius, and her friend Helena. Unwittingly, all four find themselves in an enchanted forest where Oberon, the king of the fairies, and Titania, his queen, soon take an interest in human affairs, dispensing magical love potions and casting mischievous spells. In this dazzling comedy, confusion ends in harmony, as love is transformed, misplaced, and - ultimately - restored. This book contains a general introduction to Shakespeare's life and Elizabethan theatre, a separate introduction to A Midsummer Night's Dream, a chronology, suggestions for further reading, an essay discussing performance options on both stage and screen, and a commentary. William Shakespeare (1564-1616) was born to John Shakespeare and Mary Arden sometime in late April 1564 in Stratford-upon-Avon. He wrote about 38 plays (the precise number is uncertain), many of which are regarded as the most exceptional works of drama ever produced, including Romeo and Juliet (1595), Henry V (1599), Hamlet (1601), Othello (1604), King Lear (1606) and Macbeth (1606), as well as a collection of 154 sonnets, which number among the most profound and influential love-poetry in English. If you enjoyed A Midsummer Night's Dream, you might like The Taming of the Shrew, also available in Penguin Shakespeare. "He could mingle sublimity with pathos, bitterness with joy and peace with love." (Aldous Huxley). ...Show more
$19.99
AUD
Category: Plays
The Wizarding World journey continues . . . The powerful Dark wizard Gellert Grindelwald was captured in New York with the help of Newt Scamander. But, making good on his threat, Grindelwald escapes custody and sets about gathering followers, most of whom are unsuspecting of his true agenda: to raise p ure-blood wizards up to rule over all non-magical beings. In an effort to thwart Grindelwald's plans, Albus Dumbledore enlists Newt, his former Hogwarts student, who agrees to help once again, unaware of the dangers that lie ahead. Lines are drawn as love and loyalty are tested, even among the truest friends and family, in an increasingly divided wizarding world. Fantastic Beasts: The Crimes of Grindelwald is the second screenplay in a five-film series to be written by J.K. Rowling, author of the internationally bestselling Harry Potter books. Set in 1927, a few months after the events of Fantastic Beasts and Where To Find Them, and moving from New York to London, Paris and even back to Hogwarts, this story of mystery and magic reveals an extraordinary new chapter in the wizarding world. Illustrated with stunning line art from MinaLima with some surprising nods to the Harry Potter stories that will delight fans of both the books and films. ...Show more
$14.99
AUD
Category: Plays | Series: Vintage classics
Middle-aged history professor George, and his wife Martha, are joined by another college couple. The result is an all-night drinking session that erupts into a nightmare of revelations.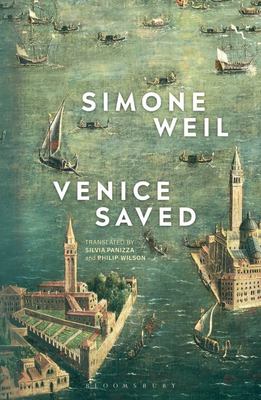 Venice Saved
by Simone Weil; Philip Wilson (Translator); Silvia Panizza (Translator)
$32.99
AUD
Category: Plays
Towards the end of her life, the French philosopher and mystic Simone Weil (1909-43) was working on a tragedy, Venice Saved. Appearing here in English for the first time, this play explores the realisation of Weil's own thoughts on tragedy. A figure of affliction, a central theme in Weil's religious met aphysics, the central character offers a unique insight into Weil's broader philosophical interest in truth and justice, and provides a fresh perspective on the wider conception of tragedy itself.The play depicts the plot by a group of Spanish mercenaries to sack Venice in 1618 and how it fails when one conspirator, Jaffier, betrays them to the Venetian authorities, because he feels compassion for the city's beauty. The edition includes notes on the play by the translators as well as introductory material on: the life of Weil; the genesis and purport of the play; Weil and the tragic; the issues raised by translating Venice Saved. With additional suggestions for further reading, the volume opens up an area of interest and research: the literary Weil. ...Show more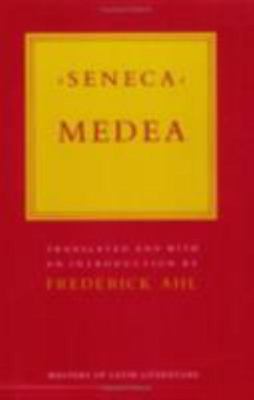 Medea
by Lucius Annaeus Seneca; Frederick Ahl (Translator)
$22.99
AUD
Category: Plays | Series: Masters of Latin Literature Ser.
This edition of the Medea is the first complete volume of any play by Seneca to include an introduction, Latin text, apparatus criticus, and commentary.
$24.95
AUD
Category: Plays | Series: Penguin Modern Classics Ser.
A Southern family meet to celebrate 'Big Daddy' Pollit's birthday- Gooper with his wife and children, his brother Brick - an ageing, broken football star - and his wife Maggie. But as the party unfolds the facade of a happy family gathering is fractured by sexual frustration, repressed love, and greed i n the light of their father's impending death. This Student Edition provides an extensive introduction and notes by Philip Kolin, a world authority on Williams. The introduction includes a chronology of Williams' life and times, a summary of the plot, commentary on the characters, themes, language and context, and a production history of the play. Together with questions for further study and notes on words and phrases from the text, this is the essential edition of the play for students of literature and drama. Since being made into a classic Hollywood film starring Paul Newman and Elizabeth Taylor, Cat on a Hot Tin Roof has become one of Tennessee Williams' most celebrated plays. ...Show more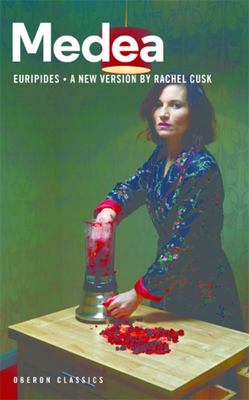 $24.99
AUD
Category: Plays | Series: Oberon Classics Ser.
Medea's marriage is breaking up. And so is everything else. Testing the limits of revenge and liberty, Euripides' seminal play cuts to the heart of gender politics and asks what it means to be a woman and a wife. One of world drama's most infamous characters is brought to controversial new life by award -winning writer Rachel Cusk. ...Show more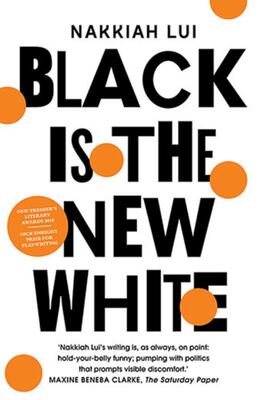 $24.99
AUD
Category: Plays
The smash-hit play, in print for the first time with a forward and notes from multitalented playwright, writer, commentator and actor Nakkiah Lui. Winner of the Nick Enright Prize for Playwriting, NSW Premier's Awards
Items per page:
1 - 10 of 10