$26.99
AUD
Category: Poetry
The classic collection of poetry from the author of I KNOW WHY THE CAGED BIRD SINGS. 'A brilliant writer, a fierce friend and a truly phenomenal woman' BARACK OBAMA Maya Angelou's poetry - lyrical and dramatic, exuberant and playful - speaks of love, longing, partings; of Saturday night partying, and the smells and sounds of Southern cities; of freedom and shattered dreams. 'She moved through the world with unshakeable calm, confidence and a fierce grace . . . She will always be the rainbow in my clouds' OPRAH WINFREY 'She was important in so many ways. She launched African American women writing in the United States. She was generous to a fault. She had nineteen talents - used ten. And was a real original. There is no duplicate' TONI MORRISON ...Show more
$39.99
AUD
Category: Poetry
THE HIGHLY ANTICIPATED DEBUT BOOK OF POETRY FROM LANA DEL REY. "Violet Bent Backwards Over the Grass is the title poem of the book and the first poem I wrote of many. Some of which came to me in their entirety, which I dictated and then typed out, and some that I worked laboriously picking apart each w ord to make the perfect poem. They are eclectic and honest and not trying to be anything other than what they are and for that reason I'm proud of them, especially because the spirit in which they were written was very authentic." -- Lana Del Rey   Lana's breathtaking first book solidifies her further as "the essential writer of her times" (The Atlantic). The collection features more than thirty poems, many exclusive to the book: Never to Heaven, The Land of 1,000 Fires, Past the Bushes Cypress Thriving, LA Who Am I to Love You?, Tessa DiPietro, Happy, Paradise Is Very Fragile, Bare Feet on Linoleum, and many more. This beautiful hardcover edition showcases Lana's typewritten manuscript pages alongside her original photography. The result is an extraordinary poetic landscape that reflects the unguarded spirit of its creator.   ...Show more
$39.99
AUD
Category: Poetry
Prose poetry is a resurgent literary form in the English-speaking world and has been rapidly gaining popularity in Australia. Cassandra Atherton and Paul Hetherington have gathered a broad and representative selection of the best Australian prose poems written over the last fifty years. The Anthology of Australian Prose Poetryincludes numerous distinguished prose poets--Jordie Albiston, joanne burns, Gary Catalano, Anna Couani, Alex Skovron, Samuel Wagan Watson, Ania Walwicz and many more; and documents prose poetry's growing appeal over recent decades, from the poetic margins to the mainstream. This collection reframes our understanding not only of this dynamic poetic form, but of Australian poetry as a whole. ...Show more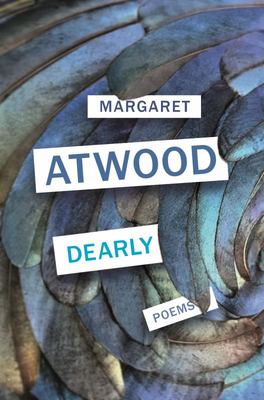 $27.99
AUD
Category: Poetry
The collection of a lifetime from the bestselling novelist and poet. By turns moving, playful and wise, the poems gathered in Dearly are about absences and endings, ageing and retrospection, but also about gifts and renewals. They explore bodies and minds in transition, as well as the everyday objects and rituals that embed us in the present. Werewolves, sirens and dreams make their appearance, as do various forms of animal life and fragments of our damaged environment. Before she became one of the world's most important and loved novelists, Atwood was a poet. Dearly is her first collection in over a decade. It brings together many of her most recognizable and celebrated themes, but distilled - from minutely perfect descriptions of the natural world to startlingly witty encounters with aliens, from pressing political issues to myth and legend. It is a pure Atwood delight, and long-term readers and new fans alike will treasure its insight, empathy and humour. ...Show more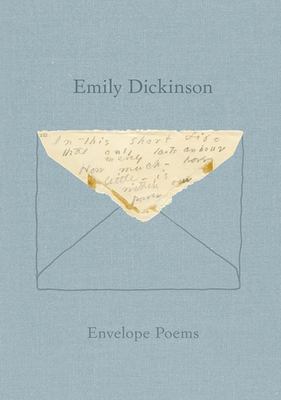 Envelope Poems
by Emily Dickinson; Jen Bervin; Marta Werner
$23.95
AUD
Category: Poetry
Although a very prolific poet--and arguably America's greatest--Emily Dickinson (1830-1886) published fewer than a dozen of her eighteen hundred poems. Instead, she created at home small handmade books. When, in her later years, she stopped producing these, she was still writing a great deal, and at her death she left behind many poems, drafts, and letters. It is among the makeshift and fragile manuscripts of Dickinson's later writings that we find the envelope poems gathered here. These manuscripts on envelopes (recycled by the poet with marked New England thrift) were written with the full powers of her late, most radical period. Intensely alive, these envelope poems are charged with a special poignancy--addressed to no one and everyone at once. Full-color facsimiles are accompanied by Marta L. Werner and Jen Bervin's pioneering transcriptions of Dickinson's handwriting. Their transcriptions allow us to read the texts, while the facsimiles let us see exactly what Dickinson wrote (the variant words, crossings-out, dashes, directional fields, spaces, columns, and overlapping planes). ...Show more
$34.99
AUD
Category: Poetry
Essentially, this is Clive James' desert island poems: a selection of his favourite verse and a personal commentary on each.The Fire of Joy was the final book Clive James completed before his death in 2019. It takes its title from the French expression Feu de Joie, which refers to a military celebration when all the riflemen of a regiment fire one shot after another in a wave of continuous sound: it is a reminder that the regiment's collective power relies on the individual, and vice versa.In this book, James has chosen a succession of English poems, exploding in sequence from Chaucer to the present day; they tell the story of someone writing something wonderful, and someone else coming along, reading it, and feeling impelled to write something even more wonderful. After a lifetime, these are the poems James found so good that he remembered them despite himself. In offering them to you, the main purpose of this book is to provide ammunition that will satisfy your urge to discover, learn and declaim verse.As well as his selection of poems, James offers a commentary on each: whether this is a biographical, historical or critical introduction to the poem, or a more personal anecdote about the role a particular poem has played in James's life, these mini essays provide the joy of James's enthusiasm and the benefit of his knowledge. Full of the flashing fires of poems you will not be able to forget, this book will ignite your passion and leave you with a contagious crackle rattling in your ears. ...Show more
Dropbear
by Evelyn Araluen
$24.99
AUD
Category: Poetry
I told you this was a thirst so great it could carve rivers. This fierce debut from award-winning writer Evelyn Araluen confronts the tropes and iconography of an unreconciled nation with biting satire and lyrical fury. Dropbear interrogates the complexities of colonial and personal history with an alte rnately playful, tender and mournful intertextual voice, deftly navigating the responsibilities that gather from sovereign country, the spectres of memory and the debris of settler-coloniality. This innovative mix of poetry and essay offers an eloquent witness to the entangled present, an uncompromising provocation of history, and an embattled but redemptive hope for a decolonial future. ...Show more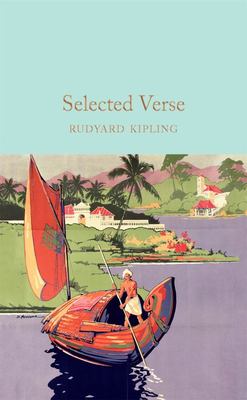 $19.99
AUD
Category: Poetry | Series: Macmillan Collector's Library
With subjects as broad as militarism, the British Empire, childhood and death, the Selected Verse of Rudyard Kipling is a treasure trove of the Nobel Prize winner's most striking and moving poetry, dramatic monologues and ballads. This Macmillan Collector's Library edition includes an introduction by Li zzy Welby and the endorsement of the Kipling Society, of which Dr Welby is a Council Member. Designed to appeal to the booklover, the Macmillan Collector's Library is a series of beautiful gift editions of much loved classic titles. Macmillan Collector's Library are books to love and treasure. ...Show more
$24.99
AUD
Category: Poetry | Series: Timeless Rumi Ser.
The Friendship Poems of Rumi is an elegantly illustrated gift book of the famous Rumis poems, translated by Nader Khalili, that center on the meaning of friendship and its many beautiful meanings.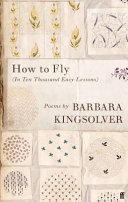 How to Fly
by Barbara Kingsolver
$29.99
AUD
Category: Poetry
A beautifully produced gift-edition of Barbara Kingsolver's luminous poetry - to appeal to her loyal fans and fiction readers more generally.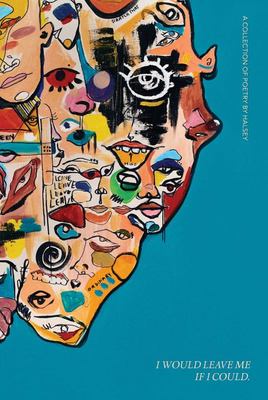 $39.99
AUD
Category: Poetry
Grammy Award-nominated, platinum-selling musician Halsey is heralded as one of the most compelling voices of her generation. In I Would Leave Me If I Could, she reveals never-before-seen poetry of longing, love, and the nuances of bipolar disorder. In this debut collection, Halsey bares her soul. Bring ing the same artistry found in her lyrics, Halsey's poems delve into the highs and lows of doomed relationships, family ties, sexuality, and mental illness. More hand grenades than confessions, these autobiographical poems explore and dismantle conventional notions of what it means to be a feminist in search of power.   Masterful as it is raw, passionate, and profound, I Would Leave Me If I Could signals the arrival of an essential voice.   Book cover painting, American Woman, by the author.   Halsey, born Ashley Nicolette Frangipane, is a Grammy-nominated singer-songwriter and recipient of the prestigious Songwriters Hall of Fame's Hal David Starlight Award. She lives in Los Angeles, California. ...Show more
Throat
by Ellen van Neerven
$24.99
AUD
Category: Poetry
not in Aus, matebad things don't happen here our beaches are open they are not places where bloodied mattresses burn 'Throat' is the explosive second poetry collection from award-winning Mununjali Yugambeh writer Ellen van Neerven. Exploring love, language and land, van Neerven flexes their distinctive muscles and shines a light on Australia's unreconciled past and precarious present with humour and heart. Van Neerven is unsparing in the interrogation of colonial impulse, and fiercely loyal to telling the stories that make us who we are. ...Show more