$26.99
AUD
Category: Poetry
The classic collection of poetry from the author of I KNOW WHY THE CAGED BIRD SINGS. 'A brilliant writer, a fierce friend and a truly phenomenal woman' BARACK OBAMA Maya Angelou's poetry - lyrical and dramatic, exuberant and playful - speaks of love, longing, partings; of Saturday night partying, and the smells and sounds of Southern cities; of freedom and shattered dreams. 'She moved through the world with unshakeable calm, confidence and a fierce grace . . . She will always be the rainbow in my clouds' OPRAH WINFREY 'She was important in so many ways. She launched African American women writing in the United States. She was generous to a fault. She had nineteen talents - used ten. And was a real original. There is no duplicate' TONI MORRISON ...Show more
$26.95
AUD
Category: Poetry
No Document is an elegy for a friendship cut short prematurely by death. The memory of this friendship becomes a model for how we might relate to others in sympathy, solidarity and rebellion. At once intimate and expansive, Anwen Crawford's book-length essay explores loss in many forms: disappeared artw orks, effaced histories, abandoned futures. From the turmoil of grief and the solace of memory, her perspective embraces histories of protest and revolution, art-making and cinema, border policing, and especially our relationships with animals. No Document shows how love and resistance echo through time.Anwen Crawford is best known for her writing as a critic, but here she draws on her background as a zine-maker and visual artist, and her training in poetry, to develop a new way of writing about the past, using a symphonic method of composition and collage. No Document is an urgent, groundbreaking work of non-fiction that reimagines the boundaries that divide us – as people, nations and species – and asks how we can create forms of solidarity that endure. ...Show more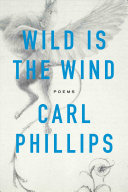 $22.99
AUD
Category: Poetry
Winner of the Los Angeles Times Book Prize   A powerful, inventive collection from one of America's most critically admired poets   "What has restlessness been for?"   In Wild Is the Wind, Carl Phillips reflects on love as depicted in the jazz standard for which the book is named--love at once re stless, reckless, and yet desired for its potential to bring stability. In the process, he pitches estrangement against communion, examines the past as history versus the past as memory, and reflects on the past's capacity both to teach and to mislead us--also to make us hesitate in the face of love, given the loss and damage that are, often enough, love's fallout. How "to say no to despair"? How to take perhaps that greatest risk, the risk of believing in what offers no guarantee? These poems that, in their wedding of the philosophical, meditative, and lyric modes, mark a new stage in Phillips's remarkable work, stand as further proof that "if Carl Phillips had not come onto the scene, we would have needed to invent him. His idiosyncratic style, his innovative method, and his unique voice are essential steps in the evolution of the craft" (Judith Kitchen, The Georgia Review). ...Show more
$39.99
AUD
Category: Poetry
THE HIGHLY ANTICIPATED DEBUT BOOK OF POETRY FROM LANA DEL REY. "Violet Bent Backwards Over the Grass is the title poem of the book and the first poem I wrote of many. Some of which came to me in their entirety, which I dictated and then typed out, and some that I worked laboriously picking apart each wo rd to make the perfect poem. They are eclectic and honest and not trying to be anything other than what they are and for that reason I'm proud of them, especially because the spirit in which they were written was very authentic." -- Lana Del Rey   Lana's breathtaking first book solidifies her further as "the essential writer of her times" (The Atlantic). The collection features more than thirty poems, many exclusive to the book: Never to Heaven, The Land of 1,000 Fires, Past the Bushes Cypress Thriving, LA Who Am I to Love You?, Tessa DiPietro, Happy, Paradise Is Very Fragile, Bare Feet on Linoleum, and many more. This beautiful hardcover edition showcases Lana's typewritten manuscript pages alongside her original photography. The result is an extraordinary poetic landscape that reflects the unguarded spirit of its creator.   ...Show more
$39.99
AUD
Category: Poetry
Prose poetry is a resurgent literary form in the English-speaking world and has been rapidly gaining popularity in Australia. Cassandra Atherton and Paul Hetherington have gathered a broad and representative selection of the best Australian prose poems written over the last fifty years. The Anthology of Australian Prose Poetryincludes numerous distinguished prose poets--Jordie Albiston, joanne burns, Gary Catalano, Anna Couani, Alex Skovron, Samuel Wagan Watson, Ania Walwicz and many more; and documents prose poetry's growing appeal over recent decades, from the poetic margins to the mainstream. This collection reframes our understanding not only of this dynamic poetic form, but of Australian poetry as a whole. ...Show more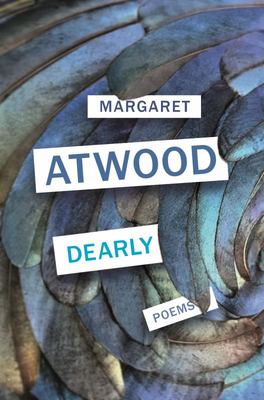 $27.99
AUD
Category: Poetry
The collection of a lifetime from the bestselling novelist and poet. By turns moving, playful and wise, the poems gathered in Dearly are about absences and endings, ageing and retrospection, but also about gifts and renewals. They explore bodies and minds in transition, as well as the everyday objects and rituals that embed us in the present. Werewolves, sirens and dreams make their appearance, as do various forms of animal life and fragments of our damaged environment. Before she became one of the world's most important and loved novelists, Atwood was a poet. Dearly is her first collection in over a decade. It brings together many of her most recognizable and celebrated themes, but distilled - from minutely perfect descriptions of the natural world to startlingly witty encounters with aliens, from pressing political issues to myth and legend. It is a pure Atwood delight, and long-term readers and new fans alike will treasure its insight, empathy and humour. ...Show more
$24.99
AUD
Category: Poetry
A hardcover gift edition of Milk and Honey, the #1 New York Times bestselling poetry and prose collection by Rupi Kaur, which has sold over 3 million copies worldwide. Milk and Honey is a collection of poetry and prose about survival. About the experience of violence, abuse, love, loss, and femininity. This clothbound edition features deckled edge paper, a woven ribbon marker, and a foreword written by the author.  The book is divided into four chapters, and each chapter serves a different purpose. Deals with a different pain. Heals a different heartache. Milk and Honey takes readers through a journey of the most bitter moments in life and finds sweetness in them because there is sweetness everywhere if you are just willing to look.   ...Show more
$24.99
AUD
Category: Poetry
From the #1 New York Times bestselling author of milk and honey and the sun and her flowers comes her greatly anticipated third collection of poetry. rupi kaur constantly embraces growth, and in home body, she walks readers through a reflective and intimate journey visiting the past, the present, and th e potential of the self. home body is a collection of raw, honest conversations with oneself - reminding readers to fill up on love, acceptance, community, family, and embrace change. illustrated by the author, themes of nature and nurture, light and dark, rest here. i dive into the well of my body and end up in another world everything i need already exists in me there's no need to look anywhere else - home ...Show more
$24.99
AUD
Category: Poetry | Series: Timeless Rumi Ser.
The Love Poems of Rumi is a beautiful and elegantly illustrated gift book of Rumis poems translated by Nader Khalili, geared for readers searching for inspirational themes and messages about love.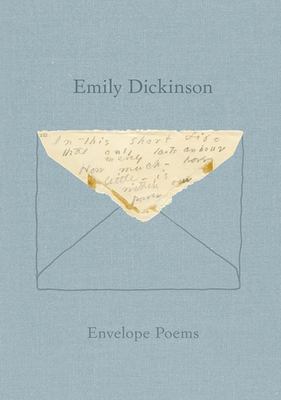 Envelope Poems
by Emily Dickinson; Jen Bervin; Marta Werner
$23.95
AUD
Category: Poetry
Although a very prolific poet--and arguably America's greatest--Emily Dickinson (1830-1886) published fewer than a dozen of her eighteen hundred poems. Instead, she created at home small handmade books. When, in her later years, she stopped producing these, she was still writing a great deal, and at her death she left behind many poems, drafts, and letters. It is among the makeshift and fragile manuscripts of Dickinson's later writings that we find the envelope poems gathered here. These manuscripts on envelopes (recycled by the poet with marked New England thrift) were written with the full powers of her late, most radical period. Intensely alive, these envelope poems are charged with a special poignancy--addressed to no one and everyone at once. Full-color facsimiles are accompanied by Marta L. Werner and Jen Bervin's pioneering transcriptions of Dickinson's handwriting. Their transcriptions allow us to read the texts, while the facsimiles let us see exactly what Dickinson wrote (the variant words, crossings-out, dashes, directional fields, spaces, columns, and overlapping planes). ...Show more
$24.99
AUD
Category: Poetry
The Sunday Times Number One Bestseller Winner of The GoodReads Choice Award for Poetry 2017 From Rupi Kaur, the bestselling author of Milk and Honey, comes her long-awaited second collection of poetry. Illustrated by Kaur, The Sun and Her Flowers is a journey of wilting, falling, rooting, rising and b looming. It is a celebration of love in all its forms. this is the recipe of lifesaid my motheras she held me in her arms as i weptthink of those flowers you plantin the garden each yearthey will teach youthat people toomust wiltfallrootrisein order to bloom ...Show more
$24.99
AUD
Category: Poetry | Series: Timeless Rumi Ser.
The Friendship Poems of Rumi is an elegantly illustrated gift book of the famous Rumis poems, translated by Nader Khalili, that center on the meaning of friendship and its many beautiful meanings.