We all need stories, good stories.
Here are some that have kept us turning pages deep into the night.
If you've been talking to our booksellers in store, there's a good chance they've mentioned these books more than once.
$29.99
AUD
Category: Essays, Language & Writing
'My body and its place in the world seemed quite normal to me.' 'I didn't grow up disabled, I grew up with a problem. A problem those around me wanted to fix.' 'We have all felt that uncanny sensation that someone is watching us.' 'The diagnosis helped but it didn't fix everything.' 'Don't fear the labe ls.' One in five Australians have a disability. And disability presents itself in many ways. Yet disabled people are still underrepresented in the media and in literature. Growing Up Disabled in Australia is the fifth book in the highly acclaimed, bestselling Growing Up series. It includes interviews with prominent Australians such as Senator Jordon Steele-John and Paralympian Isis Holt, poetry and graphic art, as well as more than 40 original pieces by writers with a disability or chronic illness. Contributors include Dion Beasley, Astrid Edwards, Jessica Walton, Carly-Jay Metcalfe, Gayle Kennedy and El Gibbs. ...Show more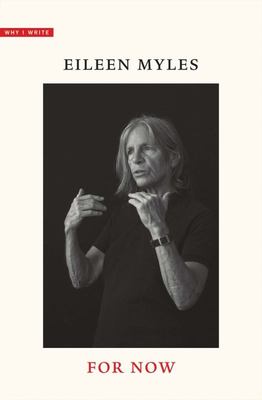 $39.99
AUD
Category: Essays, Language & Writing | Series: Why I Write Ser.
"[Myles] has a good time journeying through Hell, and like a hip Virgil, . . . is happy to show us the way."--NPR   In this raucous meditation, Eileen Myles offers an intimate glimpse into creativity's immediacy. With erudition and wit, Myles recounts their early years as an awakening writer; existentia l struggles with landlords; storied moments with neighbors, friends, and lovers; and the textures and identities of cities and the country that reveal the nature of writing as presence in time.   For Myles, time's "optic quality" is what enables writing in the first place--as attention, as devotion, as excess. It is this chronologized vision that enables the writer to love the world as it presently is, lending love a linguistic permanence amid social and political systems that threaten to eradicate it. Irreverent, generous, and always insightful, For Now is a candid record of the creative process from one of our most beloved artists. ...Show more
$29.99
AUD
Category: General Fiction
Amanda and Clay head to a remote corner of Long Island expecting a holiday: a quiet reprieve from life in New York City, quality time with their teenage son and daughter, and a taste of the good life in the luxurious home they've rented for the week. But a late-night knock on the door breaks the spell. Ruth and G. H. are an older couple - it's their house, and they've arrived in a panic. They bring the news that a sudden blackout has swept the city. But in this rural area - with the TV and internet now down, and no phone service - it's hard to know what to believe. Should Amanda and Clay trust this couple - and vice versa? What happened back in New York? Is the holiday home, isolated from civilisation, a truly safe place for their families? And are they safe from one another? Suspenseful and provocative, Rumaan Alam's third novel is keenly attuned to the complexities of parenthood, race, and class. Leave the World Behind explores how our closest bonds are reshaped - and unexpected new ones are forged - in moments of crisis. ...Show more
$29.99
AUD
Category: Fiction
A woman in a post-election tailspin discovers that her boyfriend is an anonymous online conspiracy theorist in this provocative and subversive debut novel that examines social media, sex, feminism, and fiction, the connection they've all promised, and the lies they help us tell. On the eve of Donald Tru mp's inauguration, a young woman snoops through her boyfriend's phone and makes a startling discovery: he's an anonymous internet conspiracy theorist, and a popular one at that. Already fluent in internet fakery, irony, and outrage, she's not exactly shocked by the revelation. Actually, she's relieved--he was always a little distant--and she plots to end their floundering relationship while on a trip to the Women's March in DC. But this is only the first in a series of bizarre twists that expose a world whose truths are shaped by online lies. Suddenly left with no reason to stay in New York and increasingly alienated from her friends and colleagues, our unnamed narrator flees to Berlin, embarking on her own cycles of manipulation in the deceptive spaces of her daily life, from dating apps to expat meetups, open-plan offices to bureaucratic waiting rooms. She begins to think she can't trust anyone--shouldn't the feeling be mutual? Narrated with seductive confidence and subversive wit, Fake Accounts challenges the way current conversations about the self and community, delusions and gaslighting, and fiction and reality play out in the internet age. ...Show more
$32.99
AUD
Category: Australian Fiction
'A potent meditation on the intensity of women's lives' Charlotte Wood, author of The Weekend 'Read it as soon as you possibly can' Emily Bitto, author of The Strays 'I read from start to finish almost without looking up' Clare Bowditch, author of Your Own Kind of Girl The false cold of the theatre m akes it hard to imagine the heavy wind outside in the real world, the ash air pressing onto the city from the nearby hills where bushfires are taking hold. The house lights lower. The auditorium feels hopeful in the darkness. As bushfires rage outside the city, three women watch a performance of a Beckett play. Margot is a successful professor, preoccupied by her fraught relationship with her ailing husband. Ivy is a philanthropist with a troubled past, distracted by the snoring man beside her. Summer is a young theatre usher, anxious about the safety of her girlfriend in the fire zone. As the performance unfolds, so does each woman's story. By the time the curtain falls, they will all have a new understanding of the world beyond the stage. ...Show more
$32.99
AUD
Category: General Fiction
Gifty is the younger child in a family of four who have emigrated from Ghana to the American South. While her gorgeous brother is a sports hero, her father longs to return home and her mother is desperate to hold this family of four together. When Gifty's brother's glorious success on the basketball co urt falters, addiction strikes and the mother turns inward, and to religion, to find a cure. Each one of the characters tries to find a way to heal the heartbreak- for the mother it is God, for Gifty's father it is escape and for Gifty, our narrator - it is science. But can family love survive when the family itself feels like it is on the edge of disappearing? In her new novel, Yaa Gyasi, by turning her gaze from the historical to the present, has produced an extraordinarily acute and resonant novel about a contemporary family that is as powerful and as moving as her first novel. It confirms her position as one of America's most brilliant young novelists. ...Show more
$19.99
AUD
Category: Australian Fiction
In 1901, the word bondmaid was discovered missing from the Oxford English Dictionary. This is the story of the girl who stole it. Motherless and irrepressibly curious, Esme spends her childhood in the Scriptorium, a garden shed in Oxford where her father and a team of lexicographers are gathering words for the very first Oxford English Dictionary. Esme's place is beneath the sorting table, unseen and unheard. One day, she sees a slip containing the word bondmaid flutter to the floor unclaimed. Esme begins to collect other words from the Scriptorium that are misplaced, discarded or have been neglected by the dictionary men. Over time, Esme realises that some words are considered more important than others - that words and meanings relating to women's experiences often go unrecorded. She begins to collect words for another dictionary: The Dictionary of Lost Words. Set when the women's suffrage movement was at its height and the Great War loomed, The Dictionary of Lost Words reveals a lost narrative, hidden between the lines of a history written by men.   ...Show more
Milk Fed
by Melissa Broder
$29.99
AUD
Category: Fiction
A scathingly funny, wildly erotic and fiercely imaginative story about food, sex and god from the Women's Prize longlisted author of The Pisces, 'A luscious, heartbreaking story of self-discovery through the relentless pursuit of desire. I couldn't get enough of this devastating and extremely sexy book' . Carmen Maria Machado Rachel is twenty-four, a lapsed Jew who has made calorie restriction her religion. By day, she maintains an illusion of control by way of obsessive food rituals. At night, she pedals nowhere on the elliptical machine. Then Rachel meets Miriam, a young Orthodox Jewish woman intent upon feeding her. Rachel is suddenly and powerfully entranced by Miriam - by her sundaes and her body, her faith and her family - and as the two grow closer, Rachel embarks on a journey marked by mirrors, mysticism, mothers, milk and honey. Pairing superlative emotional insight with unabashed vivid fantasy, Melissa Broder tells a tale of appetites: of physical hunger, of sexual desire, of spiritual longing. Milk Fed is a tender and riotously funny meditation on love, certitude, and the question of what we are all being fed, from one of our major writers on the psyche - both sacred and profane. ...Show more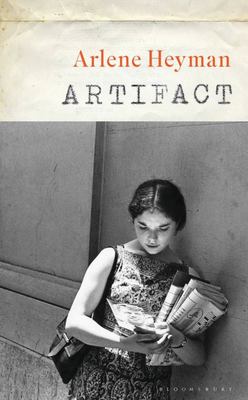 Artifact
by Arlene Heyman
$29.99
AUD
Category: General Fiction
'A wise, intimate tale that is by turns joyful, sorrowful and explicit' Observer 'The author delves deep into Lottie's psyche, shying away from nothing, to create a rounded and gripping portrait of a woman on the edge of change' Daily Mail Lottie Kristin is independent from the start. Born in the middle of the century to a middle-class family in the very middle of America, Lottie is set apart by her smarts and sensuality. A girl who'd rather carry out dissections on a snowy back porch than join her family for Christmas dinner is a strange and exotic artifact in the town of Sleeping Bay. But by her early twenties, Lottie finds herself trapped in a marriage gone stale, with a daughter she adores but whose existence jeopardizes her place in the lab and her dream of becoming a scientist. How can a young woman make her way in a world determined to contain her brilliance, her will, and her longing to live? Bravely and wisely written, Artifact is an intimate and propulsive portrait of a whole woman, a celebration of her refusal to be defined by others' imaginations, and a meditation on the glorious chaos of biological life. ...Show more
$22.99
AUD
Category: Australian Fiction
An utterly wonderful debut novel of love, crime, magic, fate and a boy's coming of age, set in 1980s Australia and infused with the originality, charm, pathos, and heart of Extremely Loud and Incredibly Close and The Curious Incident of the Dog in the Night-Time. The mind can take you anywhere you want to go. Eli Bell's life is complicated. His father is lost, his mother is in jail, and his stepdad is a heroin dealer. The most steadfast adult in Eli's life is Slim--a notorious felon and national record-holder for successful prison escapes--who watches over Eli and August, his silent genius of an older brother. Exiled far from the rest of the world in Darra, a seedy suburb populated by Polish and Vietnamese refugees, this twelve-year-old boy with an old soul and an adult mind is just trying to follow his heart, learn what it takes to be a good man, and train for a glamorous career in journalism. Life, however, insists on throwing obstacles in Eli's path--most notably Tytus Broz, Brisbane's legendary drug dealer. But the real trouble lies ahead. Eli is about to fall in love, face off against truly bad guys, and fight to save his mother from a certain doom--all before starting high school. A story of brotherhood, true love, family, and the most unlikely of friendships, Boy Swallows Universe is the tale of an adolescent boy on the cusp of discovering the man he will be. Powerful and kinetic, Trent Dalton's debut is sure to be one of the most heartbreaking, joyous and exhilarating novels you will experience. ...Show more
$35.00
AUD
Category: Science & Nature
A work of bright and careful genius. Equal parts Rebecca Solnit and Annie Dillard, Giggs masterfully combines lush prose with conscientious history and boots-on-the-beach reporting. With Giggs leading us gently by the hand we dive down, and down, and down, into the dark core of the whale, which, she con vincingly reveals, is also the guts of the world.' Robert Moor, New York Times bestselling author of On Trails: an exploration 'There is a kind of hauntedness in wild animals today: a spectre related to environmental change … Our fear is that the unseen spirits that move in them are ours. Once more, animals are a moral force.' When Rebecca Giggs encountered a humpback whale stranded on her local beach in Australia, she began to wonder how the lives of whales might shed light on the condition of our seas. How do whales experience environmental change? Has our connection to these fabled animals been transformed by technology? What future awaits us, and them? And what does it mean to write about nature in the midst of an ecological crisis? In Fathoms: the world in the whale, Giggs blends natural history, philosophy, and science to explore these questions with clarity and hope. In lively, inventive prose, she introduces us to whales so rare they have never been named; she tells us of the astonishing variety found in whale sounds, and of whale 'pop' songs that sweep across hemispheres. She takes us into the deeps to discover that one whale's death can spark a great flourishing of creatures. We travel to Japan to board whaling ships, examine the uncanny charisma of these magnificent mammals, and confront the plastic pollution now pervading their underwater environment. In the spirit of Rachel Carson and John Berger, Fathoms is a work of profound insight and wonder. It marks the arrival of an essential new voice in narrative nonfiction and provides us with a powerful, surprising, and compelling view of some of the most urgent issues of our time.   ...Show more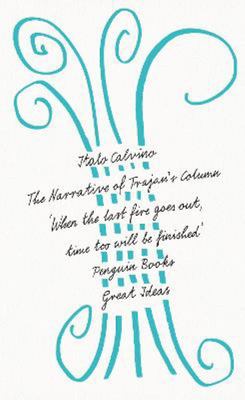 $9.99
AUD
Category: Theory | Series: Penguin Great Ideas Ser.
'When the last fire goes out, time too will be finished' Italo Calvino was one of the most joyful and imaginative writers of the twentieth century. Here he muses on what the things we leave behind ­- whether waxworks or ancient graffiti, enigmatic maps or a crumbling Roman column - tell us about the gre ater truths of the world, space and time. One of twenty new books in the bestselling Penguin Great Ideas series. This new selection showcases a diverse list of thinkers who have helped shape our world today, from anarchists to stoics, feminists to prophets, satirists to Zen Buddhists. ...Show more