$22.99
AUD
Category: Travel Literature
One sunny spring morning in the seventies, an unlikely Englishman set out on a pilgrimage that would take him across Japan's entire length. Traveling only along small back roads, Alan Booth travelled on foot from Soya, the country's northernmost tip, to Sata in the extreme south, traversing three island s and some 2,000 miles of rural Japan. His mission- 'to come to grips with the business of living here,' after having spent most of his adult life in Tokyo. The Roads to Sata is a wry, witty, inimitable account of that prodigious trek, vividly revealing the reality of life off-the-tourist-track in Japan. Journeying alongside Booth, we encounter the wide variety of people who inhabit the Japanese countryside - from fishermen and soldiers, to bar hostesses and school teachers, to hermits, drunks and the homeless. We glimpse vast stretches of coastline and rambling townscapes, mountains and motorways; watch baseball games and sunrises; sample trout and Kilamanjaro beer, hear folklore, poems, and smutty jokes. Throughout, we enjoy the wit and insight of a uniquely perceptive guide, and more importantly, discover a new face of an often-misunderstood nation. ...Show more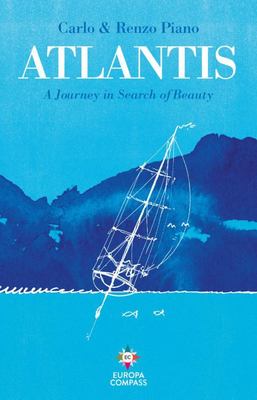 $29.99
AUD
Category: Travel Literature
Renowned architect Renzo Piano (the New Whitney Museum, the Pompidou Center, Potsdamer Platz, Cite Internationale, New York Times Building, The Academy Museum of Motion Pictures, etc.) and his son Carlo, a well-regarded journalist, set sail from Genoa one late Summer day to search for Atlantis, the perf ect city, built to harbor a perfect society. Embarking not only on a life-changing journey but also on series of conversations that are humorous, irreverent, erudite, and always entertaining, Renzo and Carlo travel from Genoa in search of the perfect city, along the way reflecting on their own relationship, on fathers and sons, on the idea of travel itself, and perhaps most notably on architecture, space, and the secret life of forms. Piano, subject of The Art of Making Buildings and a man who can not only measure land at a glance but also the sea's infinite geometry, returns to the places where he has created his iconic works, mosaic pieces in the infinite, necessary quest for perfection. With his son he sails across the Pacific, along the banks of the Thames and the Seine, reaching as far as Athens, San Francisco's Golden Gate Park, and Osaka Bay. In search of beauty, Piano finds only imperfection. And so, all that remains is to sail on, in the company of his son. ...Show more
$29.99
AUD
Category: Travel Guides | Series: City Ser.
Razed to the ground four times in its short history, the city of Darwin, Australia, has picked itself up out of the debris to not only rebuild but grow. Darwin has known catastrophes and resurrections; it has endured misconceived projects and birthed visionaries. To write about her home town, Tess Lea w aded knee-deep in memories of the city, including those of her family and her own. The story begins in 1974, when Cyclone Tracy shattered Darwin, and Lea was a little girl. Then it takes us back to the wild times of early settlement, explores the backstory of the White Australia policy, paints a vivid picture of the bombing of Darwin during World War II, and guides us to Australia's militarized future, led by Darwin, sitting as it does under the largest aerial defense training space in the world. Lyrical and visceral, Tess Lea's ode to her hometown is suffused with the textures, colors, scents and the many gritty realities that beset this tough, fragile, magical, foolhardy, and unique place. ...Show more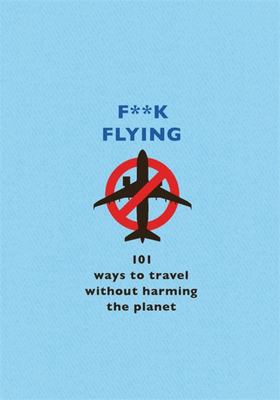 $16.99
AUD
Category: Travel
This book will show you all the ways YOU can change how you travel to help save the planet. Packed with 101 tips and tricks to reducing your carbon footprint when you're on the go, this practical little book shows that everybody can do something. From how you travel to work, head to the shops, go on ho liday and more, this book is a must-read for everyone. Why do we need to act now? Aviation alone accounts for at least 2% of global carbon emissions and an economy-class return flight from London to NYC emits the equivalent CO2 of 11% of the average annual emissions of someone in the UK. We can all make a change and contents includes: - EVERYDAY TRAVEL (including commuting, shopping and getting around) - PLANNING (how to plan an eco-friendly holiday) - PACKING (savvy tips to pack with the planet in mind) - TO FLY OR NOT TO FLY? (lots of alternatives to flying) - WHEN YOU GET THERE (how to be a green tourist) No change is too small to make a difference. ...Show more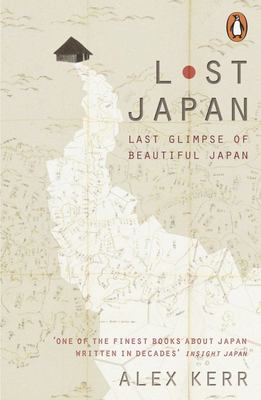 $24.99
AUD
Category: Travel Literature
This is an enchanting and fascinating insight into Japanese landscape, culture, history and future. Originally written in Japanese, this passionate, vividly personal book draws on the author's experiences in Japan over thirty years. Alex Kerr brings to life the ritualized world of Kabuki, retraces his i nitiation into Tokyo's boardrooms during the heady Bubble Years, and tells the story of the hidden valley that became his home. But the book is not just a love letter. Haunted throughout by nostalgia for the Japan of old, Kerr's book is part paean to that great country and culture, part epitaph in the face of contemporary Japan's environmental and cultural destruction. Winner of Japan's Shincho Gakugei Literature Prize, and now fully revised in a new edition. Alex Kerr is an American writer, antiques collector and Japanologist. Lost Japan is his most famous work. He was the first foreigner to be awarded the Shincho Gakugei Literature Prize for the best work of non-fiction published in Japan. ...Show more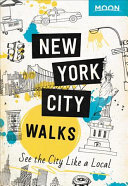 $22.99
AUD
Category: Travel Guides | Series: Travel Guide Ser.
Experience the city that never sleeps like a local: on foot Whether you're strolling along tree-lined streets in the Village or hustling down Fifth Avenue, discover the best of the Big Apple with Moon New York City Walks.Walk through the city's coolest neighborhoods, including Soho, the West Village, t he Lower East Side, Williamsburg, and more, with color-coded stops and turn-by-turn directionsFind your scene with top ten lists for restaurants, arts and culture, and coffeeGet to know the real New York on six customizable walks Stroll past icons like the Flatiron Building, the Empire State Building, and Rockefeller Center, or learn more about the history of jazz and the Harlem Renaissance. Take in jaw-dropping views along the High Line, shop the trendiest brands in the Meatpacking District, and explore world-famous galleries and museums. Cross the Williamsburg Bridge, hit a flea market, and discover coffee shops tucked among the Brooklyn warehouses. Sample authentic Chinese noodles and dim sum, comforting soul food, and old-school deli standbys, or admire the city skyline from one of New York's many rooftop barsExplore on the go with foldout maps of each walking route and a removable full-city map, all in a handy guide that fits in your pocketDiscover public transportation options like bike rentals, subway, taxis, buses, and ferriesWith creative routes, public transit options, and a full-city map, you can explore New York at your own pace, without missing a beat.Check out our guides to more of the world's best cities, so you can hit the ground running Also available: Moon Barcelona Walks, Moon Berlin Walks, Moon Tokyo Walks, Moon Amsterdam Walks, Moon Paris Walks, Moon Rome Walks, and Moon London Walks. ...Show more
$29.99
AUD
Category: Travel Guides | Series: City Ser.
Dispelling some of the more unflattering stereotypes of Perth, acclaimed author and Perth native David Whish-Wilson describes how the city strikes a perfect harmony with its own eccentricities and contradictions, presenting a place of surprising beauty—of brilliant light and sand-swept peace—where deepe r historical currents nevertheless lurk beneath the surface. This examination looks beyond the shiny glass facades and boosterish talk of mining booms to get at the richness of the natural world and the trailblazers, rebels, ordinary people, and even the occasional ghost that bring Australia's remotest city to life. This beautiful portrait of Perth will move outsiders to revisit their preconceptions about the city and inspire residents to renew their connection to it. ...Show more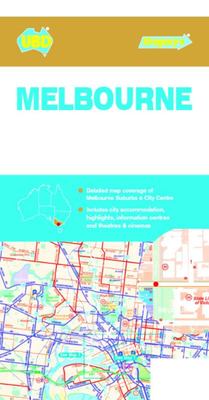 $10.99
AUD
Category: Maps | Series: City Map Ser.
This edition of the Melbourne Suburbs and City Centre Map 318 has been fully revised and updated and contains the following information. 1 : 10 000 coverage of Melbourne, Southbank and Docklands. Editorial including city highlights and visitor information. Suburban map coverage of Melbourne & Sur rounds north to Craigieburn, south to Mt Martha, east to Monbulk and west to Werribee. Suburbs index for the suburban map. Editorial including suburban highlights and visitor information. With all this information contained in this one handy sized fold out map this is an essential tool to to have when travelling in and around Melbourne & its surrounding suburbs.   ...Show more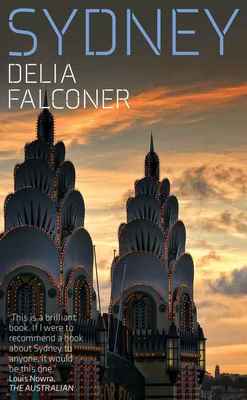 Sydney
by Delia Falconer
$29.99
AUD
Category: Australian Non- Fiction | Series: City Ser.
Part memoir, part guide to Sydney, Australia, this melancholic, moving, and funny exploration intertwines novelist Delia Falconer's own stories with the city's historical and literary past, showing how the city has evolved from the 1970s through today. From mad clergymen and amateur astronomers to Indig enous weather experts and local artists, this personal and unique record depicts the inhabitants of a beautiful, violent, and deeply spiritual city. ...Show more
$29.99
AUD
Category: Travel Guides | Series: City Ser.
A year in Melbourne's city life told in diary form, this contemporary and personal portrait depicts major events from the Australian heat wave, which culminated in more than 400 bushfires, to the destructive deluge of a hailstorm. While walking through Melbourne's oldest suburb to its largest market, ex periencing an Australian Rules Football game, and attending the comedy festival, writer Sophie Cunningham journeys deep into her own recollections of the city she grew up in, and tells stories from its history. She strolls by Melbourne's rivers and creeks and considers the history of the wetlands and river that sit at Melbourne's heart, for it is water--the corralling of it, the excess of it, the squandering of it, the lack of it--that defines Melbourne's history, its present, and its future. ...Show more
$29.99
AUD
Category: Travel Guides | Series: City Ser.
Consisting of a painting, a frog cake, a landmark, a statue, a haunting newspaper photograph, a bucket of peaches, pink shorts in parliament, concert tickets, and tourist maps, this book is a museum of sorts--a personal guide to the city of Adelaide, Australia, through a collection of iconic objects. Th ese objects explore the beautiful, commonplace, dark, and contradictory history of Adelaide, including the heat, the wine, the weirdness, the progressive politics, the rigid colonial formality, the sinister horrors, and the homey friendliness. A unique way of looking at the city through a small-scale lens, this evocative handbook will engage residents and visitors alike. ...Show more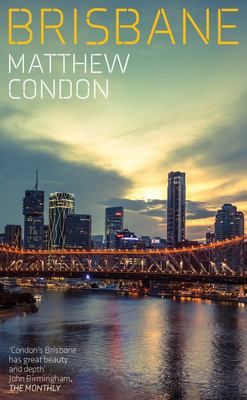 $29.99
AUD
Category: Travel Guides | Series: City Ser.
Part of a series in which leading Australian authors write about their hometowns, this unique and evocative exploration is part memoir and part guide to Australia's Brisbane. Intertwining personal stories with the city's historical past, this account paints a portrait of the contemporary transformation of the city. ...Show more