Humans
by Brandon Stanton
$44.99
AUD
Category: Travel Pictorial | Series: Humans of New York
Brandon Stanton's Humans is a book that connects readers as global citizens at a time when erecting more borders is the order of the day. It shows us the entire world, one story at a time. After five years of travelling the globe, the creator of Humans of New York brings people from all parts of the wor ld into a conversation with readers. He ignores borders, chronicles lives and shows us the faces of the world as he saw them. His travels took him from London, Paris and Rome to Iraq, Dubai, Ukraine, Pakistan, Jordan, Uganda, Vietnam, Israel and every other place in between. His interviews go deeper than before. His chronicling of peoples' lives shows the experience of a writer who has traveled widely and thought deeply about the state of our world. Including hundreds of photos and stories of the people he met and talked with in over forty countries, Humans is classic Brandon Stanton - a brilliant illustrated book that includes many photos and stories never seen before. For the first time for a Humans of New York title, Humans will contain several of the essays Brandon's posted online which have been read, loved and enthusiastically shared by his followers. ...Show more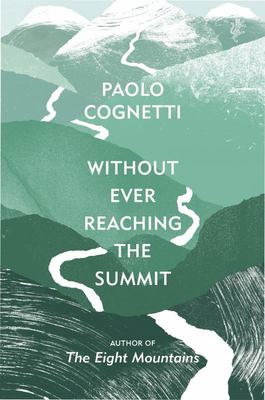 $24.99
AUD
Category: Travel Literature
An awestruck love letter to one of the most spectacular places on earth, from the author of international bestseller The Eight Mountains Paolo Cognetti marked his 40th birthday with a journey he had always wanted to make: to Dolpo, a remote Himalayan region where Nepal meets Tibet. He took with him two friends, a notebook, mules and guides, and a well-worn copy of The Snow Leopard. Written in 1978, Matthiessen's classic was also turning forty, and Cognetti set out to walk in the footsteps of the great adventurer. Without Ever Reaching the Summit combines travel journal, secular pilgrimage, literary homage and sublime mountain writing in a short book for readers of Macfarlane, Rebanks and Cognetti's own bestseller, The Eight Mountains. An investigation into the author's physical limits, an ancient mountain culture, and the magnificence of nature, it is an awestruck love letter to one of the most spectacular places on earth. ...Show more
$29.99
AUD
Category: Travel Guides | Series: City Ser.
A year in Melbourne's city life told in diary form, this contemporary and personal portrait depicts major events from the Australian heat wave, which culminated in more than 400 bushfires, to the destructive deluge of a hailstorm. While walking through Melbourne's oldest suburb to its largest market, ex periencing an Australian Rules Football game, and attending the comedy festival, writer Sophie Cunningham journeys deep into her own recollections of the city she grew up in, and tells stories from its history. She strolls by Melbourne's rivers and creeks and considers the history of the wetlands and river that sit at Melbourne's heart, for it is water--the corralling of it, the excess of it, the squandering of it, the lack of it--that defines Melbourne's history, its present, and its future. ...Show more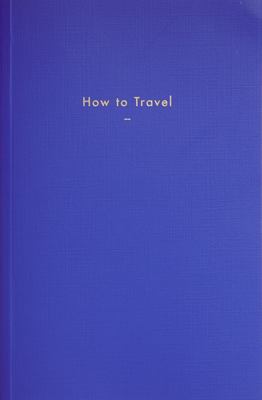 $22.99
AUD
Category: Travel Literature
An original and comprehensive look at what it is we seek when we set off on an adventure abroad - and at how we can travel better, so that our experiences overseas become truly transformative and memorable. Going travelling is one of the few things we undertake in a direct attempt to make ourselves happ y - and frequently, in fascinating ways, we fail. We get bored, cross, anxious or lonely. It isn't surprising: our societies act as if going travelling were simple, just a case of handing over the right sum of money. But a satisfying journey isn't something we can simply buy: it's the result of an art that has to be learnt. This is the guide: not to any one destination but to travel in general. It talks to us, among other things, about how we should choose a place to go, what we might do when we get there, how we should make good moments stick in our minds and why hotel rooms can be such liberating places... In a succession of genial essays, we become students of an unexpected but vital topic: how to understand and more fully enjoy (what should be) some of the finest experiences of our lives. ...Show more
$39.99
AUD
Category: Travel Guides | Series: Ultimate Ser.
In Ultimate Campsites: Australia, Penny Watson maps out 75 of the country's most wild and wondrous nature-based campgrounds, from the turquoise and white sandy beaches of Queensland and pristine national parks of New South Wales, to the wineries of South Australia and the wilderness areas of Tasmania. Ever pitched a tent within a stone's throw of a picturesque waterfall? Ever woken up in a sleeping bag to the gentle sound of waves? Ever seen the sun go down in the desert or fallen asleep in an ancient rainforest? Well, now's the time to tick off these experiences on your camping bucketlist! Each state-by-state chapter in Ultimate Campsites: Australia contains detailed maps and the what-when-why-where information about each campground, alongside tips and anecdotes about the surrounding regions. You'll find special sections dedicated to remote-island campgrounds, as well as sites with great walks and places close by to Indigenous cultural experiences. There are also quick and easy lists for camping with pets, free camping, 4WD access and commercial campgrounds, and handy camping trail itineraries for when you want to tick off two or three campgrounds in one trip. This book is an essential tool for the glovebox, be it in a 2WD or a motorhome. It's also the kind of book that will get plenty of wear and tear on the coffee table while you're planning that next big adventure in Australia's great outdoors. ...Show more
$59.99
AUD
Category: Travel
Today's discerning traveler is looking not merely for luxury but for a unique experience. But in this age of low-cost flights and easy travel, how do you avoid the crowds and find the hidden gems? Not via sponsored search results or thousands of indistinguishable reviews. What you need is on-the-ground, in-person, tried-and-trusted knowledge.In this new guide to France, Herbert Ypma surprises and delights with his unequaled eye for detail and his unerring ability to judge what makes the difference between a good experience and a truly memorable one. The numerous experiences and tips that he maps out across the length and breadth of France fall into four key categories: staying in character, eclectic experiences, legend for lunch, and convincing context.Featuring more than ninety experiences and tips, from unique places to stay and the best spots for authentic French cuisine to historical must-sees and quirky one-offs, New Map France is the ideal travel companion for a trip to the most visited country on the planet. ...Show more
$60.00
AUD
Category: Travel Pictorial
Following the successes of both Beaches and Escape, Gray Malin turns his unique eye to the coasts, beaches, and landscapes of Italy. From the sparkling blue waters of the Amalfi Coast to the dramatic coastal scenery of Cinque Terre, Gray Malin: Italy captures and celebrates many of the country's most f amous and beloved destinations. Inspired by Malin's bestselling photographic series "La Dolce Vita," Gray Malin: Italy highlights timeless details of the Italian Riviera: happy beachgoers, retro beach umbrellas, luxury motorboats, and of course, the sun-soaked water. Featuring never-before-seen, -published, or -privately-sold images, Gray Malin: Italy beautifully depicts the incomparable scenery and enviable lifestyle that the Italian coastline has to offer. ...Show more
$29.99
AUD
Category: Travel Guides | Series: EXPLORE AUSTRALIA
Walks in Nature: Australia is a celebration of being outdoors. From coastal cliffs and crescents of sand, to iconic bush landscapes and wild offshore islands, this book offers more than 100 walking trails around the country, all within an easy distance of your capital city. This second edition has been completely updated and contains new walks for every state. In every chapter you'll find a variety of walks to suit every season and fitness level, with detailed track notes and easy-to-use maps. Each trail is 6-20km in distance and includes a delicious suggested foodie stop, where you can refuel and reflect on a day walking in nature. The book features walks in and around Sydney, Canberra, Melbourne, Adelaide, Perth, Brisbane and Hobart. ...Show more
$59.99
AUD
Category: Travel
Today's discerning travelers are not merely looking for the best accommodations and eateries, they're seeking a unique experience. In this age of low-cost flights and easy travel, sponsored search results and thousands of indistinguishable reviews, how do you avoid the crowds and find the hidden gems? T ried-and-true knowledge from an authority on the ground is what makes the difference between a good experience and a truly memorable one. In this new guide to Italy, travel expert Herbert Ypma surprises and delights with his unparalleled eye for detail and his unerring ability to separate the exceptional from the mundane.The experiences Ypma maps out across the length and breadth of Italy include the best places to stay, eclectic adventures, legendary places to eat, and historical sites to visit enhanced by nuggets of fascinating history. Brimming with beautiful new photography of every location, as well as hand-drawn maps and illustrations, this book visits all of Italy's best-loved regions, including Sicily, Naples, the Aeolian Islands, the Amalfi Coast, Capri, Matera, Puglia, Rome, Lazio, Umbria, Sardinia, Florence, Tuscany, Milan, Lake Como, Verona, and Venice. Combined with Ypma's insightful text, New Map Italy is as unique, authentic, and distinctive as Italy itself. ...Show more
$29.99
AUD
Category: Travel
Sample ways to find happiness from around the world and discover tips on how to adopt these philosophies at home. Wherever we are in the world, as humans we're all striving for happiness--a feeling of wellbeing and calm amidst the everyday struggles and chaos. What differs is how we pursue that happines s, and there are a range of philosophies on offer around the globe. From searching for ikigai (the 'meaning of life') in Japan or taking a fika coffee break in Sweden, to heading for the hills to clear the mind in Norway or appreciating the art of gezellig ('coziness') in the Netherlands, the world is a tapestry of happiness philosophies we can sample and learn from.   This book features 20 philosophies together with gorgeous illustrations. Each chapter includes an overview of that philosophy, where it originates from, its meaning to that culture, and ways to implement the philosophy in your everyday life at home. There's also information on places you can travel to experience the philosophy a little deeper, and interviews with people who very much practice what they preach, all wrapped up in a beautiful package. ...Show more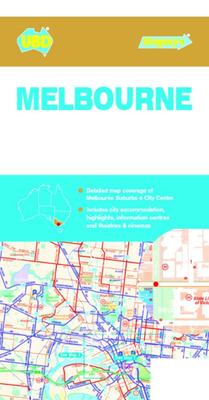 $10.99
AUD
Category: Maps | Series: City Map Ser.
This edition of the Melbourne Suburbs and City Centre Map 318 has been fully revised and updated and contains the following information. 1 : 10 000 coverage of Melbourne, Southbank and Docklands. Editorial including city highlights and visitor information. Suburban map coverage of Melbourne & Sur rounds north to Craigieburn, south to Mt Martha, east to Monbulk and west to Werribee. Suburbs index for the suburban map. Editorial including suburban highlights and visitor information. With all this information contained in this one handy sized fold out map this is an essential tool to to have when travelling in and around Melbourne & its surrounding suburbs.   ...Show more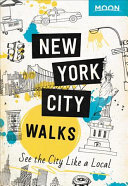 $22.99
AUD
Category: Travel Guides | Series: Travel Guide Ser.
Experience the city that never sleeps like a local: on foot Whether you're strolling along tree-lined streets in the Village or hustling down Fifth Avenue, discover the best of the Big Apple with Moon New York City Walks.Walk through the city's coolest neighborhoods, including Soho, the West Village, t he Lower East Side, Williamsburg, and more, with color-coded stops and turn-by-turn directionsFind your scene with top ten lists for restaurants, arts and culture, and coffeeGet to know the real New York on six customizable walks Stroll past icons like the Flatiron Building, the Empire State Building, and Rockefeller Center, or learn more about the history of jazz and the Harlem Renaissance. Take in jaw-dropping views along the High Line, shop the trendiest brands in the Meatpacking District, and explore world-famous galleries and museums. Cross the Williamsburg Bridge, hit a flea market, and discover coffee shops tucked among the Brooklyn warehouses. Sample authentic Chinese noodles and dim sum, comforting soul food, and old-school deli standbys, or admire the city skyline from one of New York's many rooftop barsExplore on the go with foldout maps of each walking route and a removable full-city map, all in a handy guide that fits in your pocketDiscover public transportation options like bike rentals, subway, taxis, buses, and ferriesWith creative routes, public transit options, and a full-city map, you can explore New York at your own pace, without missing a beat.Check out our guides to more of the world's best cities, so you can hit the ground running Also available: Moon Barcelona Walks, Moon Berlin Walks, Moon Tokyo Walks, Moon Amsterdam Walks, Moon Paris Walks, Moon Rome Walks, and Moon London Walks. ...Show more