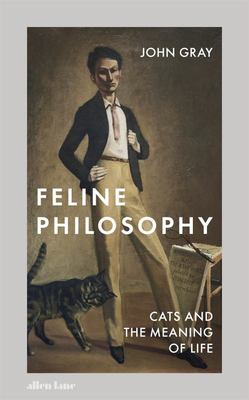 $39.99
AUD
Category: Theory
The history of philosophy has been a predictably tragic or comical succession of palliatives for human disquiet. Thinkers from Spinoza to Berdyaev have pursued the perennial questions of how to be happy, how to be good, how to be loved, and how to live in a world of change and loss. But perhaps we can l earn more from cats - the animal that has most captured our imagination - than from the great thinkers of the world. In Feline Philosophy, the philosopher John Gray discovers in cats a way of living that is unburdened by anxiety and self-consciousness, showing how they embody answers to the big questions of love and attachment, mortality, morality, and the Self: Montaigne's house cat, whose unexamined life may have been the one worth living; Meo, the Vietnam War survivor with an unshakable capacity for "fearless joy"; and Colette's Saha, the feline heroine of her subversive short story "The Cat", a parable about the pitfalls of human jealousy. Exploring the nature of cats, and what we can learn from it, Gray offers a profound, thought-provoking meditation on the follies of human exceptionalism and our fundamentally vulnerable and lonely condition. He charts a path toward a life without illusions and delusions, revealing how we can endure both crisis and transformation, and adapt to a changed scene, as cats have always done. ...Show more
$27.00
AUD
Category: Theory
The Politics of Public Space is a quarterly publication of transcripts that speak directly to the city and the way we read it. The publication is edited and published by not for profit, design and research practice, OFFICE. Beginning in 2018 at OFFICE curated a series of informal lectures within content ious public places around Melbourne. Every Wednesday evening via an Instagram tip-off, students and members of the general public would meet for the discussions. The theme for the series was the Politics of Public Space, and it only seemed fitting for this to occur in situ. Thirty-one speakers have contributed to this discourse so far with backgrounds in; architecture, landscape architecture, planning, law, criminology, activism, urban design, public housing, sociology and public art, all with varying readings of the city. Each issue draws out new forms of investigation between the individual practices and the content gathered from the discussions.In July, Melbourne experienced a second wave of the virus and the introduction of further restrictions forced the city to a standstill. Workplaces, student accommodation and universities remained empty as local businesses were also required to close their premises. The structures of the state, city and its residents were again laid bare. This volume addresses many of these issues by gathering talks held prior to the pandemic alongside recent interviews. Kate Shaw shows how the recent lockdown of the housing towers in Flemington and North Melbourne reveals the government's underlying attitude towards public housing tenants. Tony Birch used the Shrine of Remembrance as the site for his talk on the Indigenous protest movement Camp Sovereignty and the significance of monuments in shaping collective values. Nicole Kalms outlines the experiences of women in Melbourne's public spaces through data gathered by XYX Lab. Sarah Lynn Rees discusses the complexities of engaging and working respectfully with Traditional Owners when intervening in the built environment. Andy Fergus & Brighid Sammon expose the failings of planning in the modern development of Melbourne, and Philip Brophy declares the general failings of the built environment profession at large. ...Show more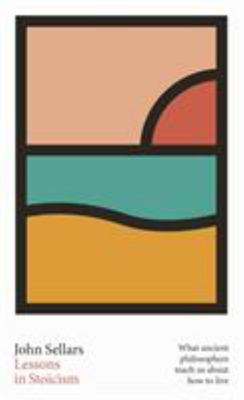 $22.99
AUD
Category: Theory
A deeply comforting and enlightening book on how Stoicism can inspire us to lead more enjoyable lives What aspects of your life do you really control? What do you do when you cannot guarantee that things will turn out in your favour? And what can Stoicism teach us about how to live together? In the pa st few years, Stoicism has been making a comeback. But what exactly did the Stoics believe? In Lessons in Stoicism, philosopher John Sellars weaves together the key ideas of the three great Roman Stoics -- Seneca, Epictetus and Marcus Aurelius -- with snapshots of their fascinating lives, to show us how their ideas can help us today. In vivid prose, Sellars shows how the works of these three Stoics have inspired readers ever since, speaking as they do to some of the perennial issues that face anyone trying to navigate their way through life. Their works, fundamentally, are about how to live -- how to understand one's place in the world, how to cope when things don't go well, how to manage one's emotions and how to behave towards others. Consoling and inspiring, Lessons in Stoicism is a deeply thoughtful guide to the philosophy of a good life. ...Show more
$19.99
AUD
Category: Theory
The Care Manifesto puts care at the heart of the debates of our current crisis- from intimate care childcare, healthcare, elder care to care for the natural world. We live in a world where carelessness reigns, but it does not have to be this way. The Care Manifesto puts forth a vision for a truly caring world. The authors want to reimagine the role of care in our everyday lives, making it the organising principle in every dimension and at every scale of life. We are all dependent on each other, and only by nurturing these interdependencies can we cultivate a world in which each and every one of us can not only live but thrive. The Care Manifesto demands that we must put care at the heart of the state and the economy. A caring government must promote collective joy, not the satisfaction of individual desire. This means the transformation of how we organise work through co-operatives, localism and nationalisation. It proposes the expansion of our understanding of kinship for a more 'promiscuous care'. It calls for caring places through the reclamation of public space, to make a more convivial city. It sets out an agenda for the environment, most urgent of all, putting care at the centre of our relationship to the natural world. ...Show more
$24.99
AUD
Category: Theory | Series: Penguin Pocket Hardbacks Ser.
Written during a time of great political turmoil, social anxiety, and against the backdrop of the French Revolution, Wollstonecraft's argument continues to challenge and inspire. This revised and expanded Third Edition is again based on the 1792 second-edition text and is accompanied by revised and expa nded explanatory annotations. "Backgrounds and Contexts" is also significantly expanded and contains twenty-four works organized thematically into these groupings: "Legacies of English Radicalism," "Education," "Wollstonecraft's Revolutionary Moment," and "The Wollstonecraft Debate." Opinions on a variety of reforms that may be compared and contrasted with Wollstonecraft's include those by John Milton, John Locke, Mary Astell, Jean-Jacques Rousseau, Hannah More, Richard Price, Edmund Burke, Maria Edgeworth, and William Godwin, among others. "Criticism" includes six seminal essays on A Vindication of the Rights of Woman by Elissa S. Guralnick, Mitzi Myers, Cora Kaplan, Mary Poovey, Claudia L. Johnson, and Barbara Taylor. A Chronology of Wollstonecraft's life and work and a Selected Bibliography are also included. ...Show more
$24.99
AUD
Category: Theory | Series: Love Song to the Nation Ser.
THE ACCLAIMED FIRST VOLUME IN HER "LOVE SONG TO THE NATION" "The word 'love' is most often defined as a noun, yet . . . we would all love better if we used it as a verb," writes bell hooks as she comes out fighting and on fire in All About Love. Here, at her most provocative and intensely personal, the renowned scholar, cultural critic, and feminist skewers our view of love as romance. In its place she offers a proactive new ethic for a people and a society bereft with lovelessness. As bell hooks uses her incisive mind and razor-sharp pen to explore the question "What is love?" her answers strike at both the mind and heart. In thirteen concise chapters, hooks examines her own search for emotional connection and society's failure to provide a model for learning to love. Razing the cultural paradigm that the ideal love is infused with sex and desire, she provides a new path to love that is sacred, redemptive, and healing for individuals and for a nation. The Utne Reader declared bell hooks one of the "100 Visionaries Who Can Change Your Life." All About Love is a powerful affirmation of just how profoundly she can. ...Show more
$19.99
AUD
Category: Theory | Series: Penguin Classics Ser.
The Analects are a collection of Confucius's sayings brought together by his pupils shortly after his death in 497 BC. Together they express a philosophy, or a moral code, by which Confucius, one of the most humane thinkers of all time, believed everyone should live. Upholding the ideals of wisdom, self -knowledge, courage and love of one's fellow man, he argued that the pursuit of virtue should be every individual's supreme goal. And, while following the Way, or the truth, might not result in immediate or material gain, Confucius showed that it could nevertheless bring its own powerful and lasting spiritual rewards. This edition contains a detailed introduction exploring the concepts within the works, a bibliography and a glossary and appendices on the life of Confucius, the Analects and the disciples who compiled them. ...Show more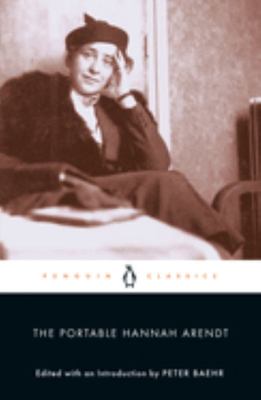 Portable Hannah Arendt
by Peter Baehr (Introduction by); Hannah Arendt
$37.99
AUD
Category: Theory
A collection of writings by a groundbreaking political thinker, including excerpts from The Origins of Totalitarianism and Eichmann in Jerusalem   She was a Jew born in Germany in the early twentieth century, and she studied with the greatest German minds of her day--Martin Heidegger and Karl Jaspers among them. After the rise of the Nazis, she emigrated to America where she proceeded to write some of the most searching, hard-hitting reflections on the agonizing issues of the time: totalitarianism in both Nazi and Stalinist garb; Zionism and the legacy of the Holocaust; federally mandated school desegregation and civil rights in the United States; and the nature of evil.   The Portable Hannah Arendt offers substantial excerpts from the three works that ensured her international and enduring stature: The Origins of Totalitarianism, The Human Condition, and Eichmann in Jerusalem. Additionally, this volume includes several other provocative essays, as well as her correspondence with other influential figures. ...Show more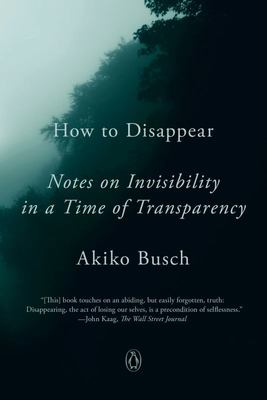 $27.99
AUD
Category: Theory
In our networked and image-saturated lives, the notion of disappearing has never been more alluring. Today, we are relentlessly encouraged to reveal, share, and promote ourselves. The pressure to be public comes not just from our peers, but from vast and pervasive technology companies that want to profi t from patterns in our behavior. A lifelong student and observer of the natural world, Busch sets out to explore her own uneasiness with this arrangement, and what she senses is a widespread desire for a less scrutinized way of life-for invisibility. Writing in rich painterly detail about her own life, her family, and some of the world's most exotic and remote places, she savors the pleasures of being unseen. Discovering and dramatizing a wonderful range of ways of disappearing, from virtual reality goggles that trick the wearer into believing her body has disappeared to the way Virginia Woolf's Mrs. Dalloway finds a sense of affiliation with the world around her as she ages, Busch deliberates on subjects new and old with equal sensitivity and incisiveness. How to Disappearis a unique and exhilarating accomplishment, overturning the dangerous modern assumption that somehow fame and visibility equate to success and happiness. Busch presents a field guide to invisibility, reacquainting us with the merits of remaining inconspicuous, and finding genuine alternatives to a life of perpetual exposure. Accessing timeless truths in order to speak to our most urgent contemporary problems, she inspires us to develop a deeper appreciation for personal privacy in a vast and intrusive world. ...Show more
$19.99
AUD
Category: Theory
Around the world, people are faced with crisis after crisis, from the COVID-19 pandemic and climate change-induced fires, floods, and storms to the ongoing horrors of mass incarceration, brutal immigration enforcement, endemic gender violence, and severe wealth inequality. As governments fail to respond to or actively engineer each crisis, ordinary people are finding bold and innovative ways to share resources and support vulnerable members of their communities. This survival work, when done alongside social movement demands for transformative change, is called mutual aid. This book is about mutual aid- why it is so important, what it looks like, and how to do it. It provides a grassroots theory of mutual aid, describes how mutual aid has been a part of all larger, powerful social movements, and offers concrete tools for organizing, such as how to work in groups, decision-making process, how to prevent and address conflict, and how to deal with burnout. Mutual aid isn't charity- it's a form of organizing where people get to create new systems of care and generosity so we can survive. ...Show more
$12.99
AUD
Category: Theory | Series: Penguin Great Ideas Ser.
Timeless advice on the art of living well, from the celebrated Penguin Great Ideas series The writings of the ancient Roman philosopher Seneca offer powerful insights into stoicism, morality and the importance of reason, and continue to provide profound guidance to many through their eloquence, lucidity and wisdom. Throughout history, some books have changed the world. They have transformed the way we see ourselves - and each other. They have inspired debate, dissent, war and revolution. They have enlightened, outraged, provoked and comforted. They have enriched lives - and destroyed them. The Penguin Great Ideas series brings you the works of the great thinkers, pioneers, radicals and visionaries whose ideas shook civilization, and helped make us who we are. ...Show more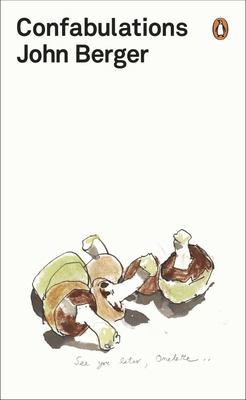 $16.99
AUD
Category: Theory
'Language is a body, a living creature ...and this creature's home is the inarticulate as well as the articulate'. John Berger's work has revolutionized the way we understand visual language. In this new book he writes about language itself, and how it relates to thought, art, song, storytelling and pol itical discourse today. Also containing Berger's own drawings, notes, memories and reflections on everything from Albert Camus to global capitalism, Confabulations takes us to what is 'true, essential and urgent'. ...Show more