$24.99
AUD
Category: Theory
The first authoritative and accessible single-volume history of philosophy to cover both Western and Eastern traditions, from one of the world's most eminent thinkers The story of philosophy is an epic tale, spanning civilizations and continents. It explores some of the most creative minds in history. But not since the long-popular classic Bertrand Russell's A History of Western Philosophy, published in 1945, has there been a comprehensive and entertaining single-volume history of this great, intellectual, world-shaping journey. With characteristic clarity and elegance, A. C. Grayling takes the reader from the worldviews and moralities before the age of the Buddha, Confucius, and Socrates through Christianity's capture of the European mind, from the Renaissance and Enlightenment on to Mill, Nietzsche, Sartre and, finally, philosophy today. Bringing together these many threads that all too often run parallel, he surveys in tandem the great philosophical traditions of India, China and the Persian-Arabic world. Perfect for students and revelatory to enthusiasts of philosophy, Grayling's narrative dramatizes the interchange between and within eras and epochs, asking what we have learned, but also what progress is still to be made. Destined to be his magnum opus, and astonishing in its range and accessibility, this is a landmark work. ...Show more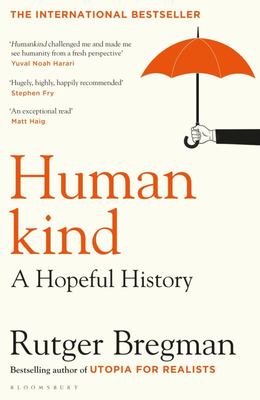 $32.99
AUD
Category: Theory
A Guardian Book to Look Out For in 2020 'Humankind challenged me and made me see humanity from a fresh perspective' Yuval Noah Harari From 'the folk hero of Davos', Fox News antagonist and author of the international bestseller Utopia for Realists comes a radical history of our innate capacity for kin dness. It's a belief that unites the left and right, psychologists and philosophers, writers and historians. It drives the headlines that surround us and the laws that touch our lives. From Machiavelli to Hobbes, Freud to Pinker, the roots of this belief have sunk deep into Western thought. Human beings, we're taught, are by nature selfish and governed primarily by self-interest. Providing a new historical perspective on the last 200,000 years of human history, Humankind makes a new argument- that it is realistic, as well as revolutionary, to assume that people are good. When we think the worst of others, it brings out the worst in our politics and economics too. In this major book, internationally bestselling author Rutger Bregman shows how believing in human kindness and altruism can be a new way to think o and act as the foundation for achieving true change in our society. It is time for a new view of human nature. ...Show more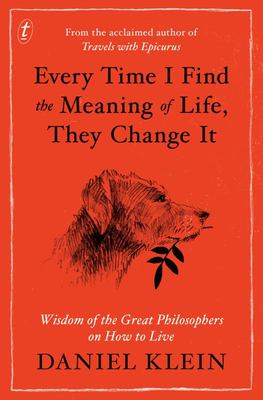 $22.99
AUD
Category: Theory
A humorous and philosophical trip through life, from the acclaimed author of Travels with Epicurus. As a young college student studying philosophy, Daniel Klein filled a notebook with short quotes from the world's greatest thinkers, hoping to find some guidance on how to live the best life he could. Now , from the vantage point of his eighth decade, Klein revisits the wisdom he relished in his youth with this collection of philosophical gems, adding new ones that strike a chord. From Epicurus to Emerson and Marcus Aurelius to Peter Singer, each pithy extract is annotated with Klein's inimitable charm and insights. He tackles life's biggest questions, leaving us entertained and enlightened. ...Show more
$24.99
AUD
Category: Theory
The Black Swan is a standalone book in Nassim Nicholas Taleb's landmark Incerto series, an investigation of opacity, luck, uncertainty, probability, human error, risk, and decision-making in a world we don't understand. The other books in the series are Fooled by Randomness, Antifragile, Skin in the Gam e, and The Bed of Procrustes.   A black swan is a highly improbable event with three principal characteristics: It is unpredictable; it carries a massive impact; and, after the fact, we concoct an explanation that makes it appear less random, and more predictable, than it was. The astonishing success of Google was a black swan; so was 9/11. For Nassim Nicholas Taleb, black swans underlie almost everything about our world, from the rise of religions to events in our own personal lives.   Why do we not acknowledge the phenomenon of black swans until after they occur? Part of the answer, according to Taleb, is that humans are hardwired to learn specifics when they should be focused on generalities. We concentrate on things we already know and time and time again fail to take into consideration what we don't know. We are, therefore, unable to truly estimate opportunities, too vulnerable to the impulse to simplify, narrate, and categorize, and not open enough to rewarding those who can imagine the "impossible."   For years, Taleb has studied how we fool ourselves into thinking we know more than we actually do. We restrict our thinking to the irrelevant and inconsequential, while large events continue to surprise us and shape our world. In this revelatory book, Taleb explains everything we know about what we don't know, and this second edition features a new philosophical and empirical essay, "On Robustness and Fragility," which offers tools to navigate and exploit a Black Swan world.   Elegant, startling, and universal in its applications, The Black Swan will change the way you look at the world. Taleb is a vastly entertaining writer, with wit, irreverence, and unusual stories to tell. He has a polymathic command of subjects ranging from cognitive science to business to probability theory. The Black Swan is a landmark book--itself a black swan.   Praise for Nassim Nicholas Taleb"The most prophetic voice of all."--GQPraise for The Black Swan   " A book] that altered modern thinking."--The Times (London)   "A masterpiece."--Chris Anderson, editor in chief of Wired, author of The Long Tail"Idiosyncratically brilliant."--Niall Ferguson, Los Angeles Times"The Black Swan changed my view of how the world works."--Daniel Kahneman, Nobel laureate   " Taleb writes] in a style that owes as much to Stephen Colbert as it does to Michel de Montaigne. . . . We eagerly romp with him through the follies of confirmation bias and] narrative fallacy."--The Wall Street Journal"Hugely enjoyable--compelling . . . easy to dip into."--Financial Times"Engaging . . . The Black Swan has appealing cheek and admirable ambition."--The New York Times Book Review ...Show more
$29.99
AUD
Category: Theory
Imagine a world in which a vast network of misogynists is able to operate, virtually undetected. Imagine a world in which these extremists commit terrorist acts, united by their deep hatred of women. Imagine a world in which they groom and radicalise vulnerable teenage boys, shielded by veils of irony a nd 'banter'. Imagine a world in which their community swells to become an international movement, tens of thousands strong. You don't have to imagine that world ... you already live in it.   In her explosive new book, acclaimed feminist writer Laura Bates lifts the lid on the communities of men who hate women, going undercover, both on- and offline, to explore the ideology and impact they have worldwide. Starting in the murkiest depths of the internet, Laura observes these groups in action, from incels and pickup artists to Men's Rights Activists and Men Going Their Own Way, tracing how effectively their ideas have been smuggled into our collective consciousness - via trolls, the media, celebrities and politicians - to emerge unchecked in our schools, workplaces and corridors of power, posing deadly harm to men and women alike. Including exclusive interviews with former members of these groups, as well as with the men fighting against them, Laura seeks to understand what attracts people to this movement, how it operates - and, above all, what must be done to stop it. ...Show more
$19.99
AUD
Category: Theory
A Sunday Times bestseller   Longlisted for the Guardian first book award   A Radio 4 Book of the Week   This book is about learning to live.   In simple stories of encounter between a psychoanalyst and his patients, The Examined Life reveals how the art of insight can illuminate the most complic ated, confounding and human of experiences.   These are stories about our everyday lives: they are about the people we love and the lies that we tell; the changes we bear, and the grief. Ultimately, they show us not only how we lose ourselves but how we might find ourselves too. ...Show more
$24.99
AUD
Category: Theory | Series: Penguin Pocket Hardbacks Ser.
Written during a time of great political turmoil, social anxiety, and against the backdrop of the French Revolution, Wollstonecraft's argument continues to challenge and inspire. This revised and expanded Third Edition is again based on the 1792 second-edition text and is accompanied by revised and expa nded explanatory annotations. "Backgrounds and Contexts" is also significantly expanded and contains twenty-four works organized thematically into these groupings: "Legacies of English Radicalism," "Education," "Wollstonecraft's Revolutionary Moment," and "The Wollstonecraft Debate." Opinions on a variety of reforms that may be compared and contrasted with Wollstonecraft's include those by John Milton, John Locke, Mary Astell, Jean-Jacques Rousseau, Hannah More, Richard Price, Edmund Burke, Maria Edgeworth, and William Godwin, among others. "Criticism" includes six seminal essays on A Vindication of the Rights of Woman by Elissa S. Guralnick, Mitzi Myers, Cora Kaplan, Mary Poovey, Claudia L. Johnson, and Barbara Taylor. A Chronology of Wollstonecraft's life and work and a Selected Bibliography are also included. ...Show more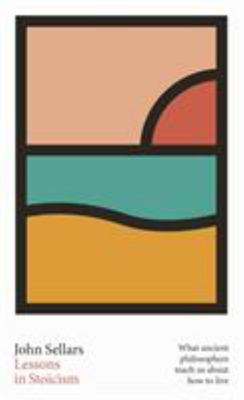 $22.99
AUD
Category: Theory
A deeply comforting and enlightening book on how Stoicism can inspire us to lead more enjoyable lives What aspects of your life do you really control? What do you do when you cannot guarantee that things will turn out in your favour? And what can Stoicism teach us about how to live together? In the pa st few years, Stoicism has been making a comeback. But what exactly did the Stoics believe? In Lessons in Stoicism, philosopher John Sellars weaves together the key ideas of the three great Roman Stoics -- Seneca, Epictetus and Marcus Aurelius -- with snapshots of their fascinating lives, to show us how their ideas can help us today. In vivid prose, Sellars shows how the works of these three Stoics have inspired readers ever since, speaking as they do to some of the perennial issues that face anyone trying to navigate their way through life. Their works, fundamentally, are about how to live -- how to understand one's place in the world, how to cope when things don't go well, how to manage one's emotions and how to behave towards others. Consoling and inspiring, Lessons in Stoicism is a deeply thoughtful guide to the philosophy of a good life. ...Show more
$29.99
AUD
Category: Theory
From Pulitzer Prize-finalist Steven Nadler, an engaging guide to what Spinoza can teach us about life's big questions   In 1656, after being excommunicated from Amsterdam's Portuguese-Jewish community for "abominable heresies" and "monstrous deeds," the young Baruch Spinoza abandoned his family's impo rt business to dedicate his life to philosophy. He quickly became notorious across Europe for his views on God, the Bible, and miracles, as well as for his uncompromising defense of free thought. Yet the radicalism of Spinoza's views has long obscured that his primary reason for turning to philosophy was to answer one of humanity's most urgent questions: How can we lead a good life and enjoy happiness in a world without a providential God? In Think Least of Death, Pulitzer Prize-finalist Steven Nadler connects Spinoza's ideas with his life and times to offer a compelling account of how the philosopher can provide a guide to living one's best life.   In the Ethics, Spinoza presents his vision of the ideal human being, the "free person" who, motivated by reason, lives a life of joy devoted to what is most important--improving oneself and others. Untroubled by passions such as hate, greed, and envy, free people treat others with benevolence, justice, and charity. Focusing on the rewards of goodness, they enjoy the pleasures of this world, but in moderation. "The free person thinks least of all of death," Spinoza writes, "and his wisdom is a meditation not on death but on life.   An unmatched introduction to Spinoza's moral philosophy, Think Least of Death shows how his ideas still provide valuable insights about how to live today. ...Show more
Mythologies
by Roland Barthes; Annette Lavers (Translator)
$22.99
AUD
Category: Theory
'Mythologies' is a series of essays on the codings that command our daily life, from hairstyles in the film Julius Caesar to glossy photographs of gourmet cooking, to the cult of foam in detergents.
$24.99
AUD
Category: Theory | Series: Penguin Pocket Hardbacks Ser.
One of the greatest philosophers of the nineteenth century, Schopenhauer (1788-1860) believed that human action is determined not by reason but by 'will' - the blind and irrational desire for physical existence. This selection of his writings on religion, ethics, politics, women, suicide, books and many other themes is taken from Schopenhauer's last work, Parerga and Paralipomena, which he published in 1851. These pieces depict humanity as locked in a struggle beyond good and evil, and each individual absolutely free within a Godless world, in which art, morality and self-awareness are our only salvation. This innovative - and pessimistic - view has proved powerfully influential upon philosophy and art, directly affecting the work of Nietzsche, Wittgenstein and Wagner among others. Arthur Schopenhauer was born in Danzig in 1788 where his family, of Dutch origin, owned a respected trading house. Arthur was expected to inherit the business, but hated the work and in 1807, after his father's suicide and the sale of the business, he enrolled in the grammar school at Gotha. He went on to study medicine and science at Gottingen University and in 1810 began to study philosophy. In 1811 he transferred to Berlin to write his doctoral thesis, and began to write The World as Will and Idea, a complete exploration of his philosophy, which was finished in 1818. Although the book failed to sell, his belief in his own views sustained him through twenty-five years of frustrated desire for fame. During his middle life he travelled widely in Europe and in 1844 brought out a much expanded edition of his book, which after his death became one of the most widely read of all philosophical works. His fame was established in 1851 with the publication of Parerga and Paralipomena, a collection of dialogues, essays and aphorisms. He died in 1860. R.J. Hollingdale has translated works by, among others, Schopenhauer, Goethe, T.A. Hoffmann, Lichtenburg and Theodor Fontane, as well as eleven of Nietzsche's books, many for the Penguin Classics. He has published two books on Nietzsche and was Honorary President of the British Nietzsche Society until his death in 2003. ...Show more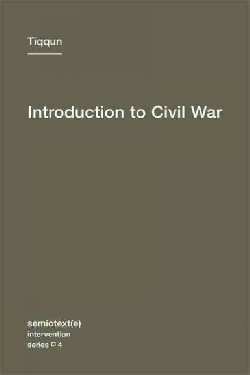 $29.99
AUD
Category: Theory
 Society is not in crisis, society is at an end. The things we used to take for granted have all been vaporized. Politics was one of these things, a Greek invention that condenses around an equation: to hold a position means to take sides, and to take sides means to unleash civil war. Civil war, positio n, sides - these were all one word in the Greek: stasis. If the history of the modern state in all its forms - absolute, liberal, welfare - has been the continuous attempt to ward off this stasis, the great novelty of contemporary imperial power is its embrace of civil war as a technique of governance and disorder as a means of maintaining control. Where the modern state was founded on the institution of the law and its constellation of divisions, exclusions, and repressions, imperial power has replaced them with a network of norms and apparatuses that conspire in the production of the biopolitical citizens of Empire.In their first book available in English, Tiqqun explores the possibility of a new practice of communism, finding a foundation for an ontology of the common in the politics of friendship and the free play of forms-of-life. They see the ruins of society as the ideal setting for the construction of the community to come. In other words: the situation is excellent. Now is not the time to lose courage. ...Show more