$32.99
AUD
Category: Sport
It is summer, the hay and silage have not yet been made on John Connell's farm, so he has time to indulge his other great passion: running. John sets off on a marathon run of 42.2 kilometres through his native Longford, the scene of his award-winning book The Cow Book. As he runs across woodlands, field s and tiny roads, he tells the story of his life and contemplates Ireland's history, old and new. He also remembers other great runs he has done, from Australia to Canada, and tells the stories of some of his running heroes, such as Haile Gebrselassie. Part memoir, part essay, The Running Book explores what it is to be alive and what movement can do for a person. It is deeply intimate and wide-ranging, local and global: Connell is as likely to write about colonialism and the effect of British imperialism in Ireland and its former colonies as he is about life on his family farm in Ballinalee, County Longford. Told in 42 chapters, each another kilometre in the 42.2k race, the whole book is 42,000 words long and it captures what it is to undertake a marathon moment by moment, in body and mind. Above all, The Running Book is a book about the nature of happiness and how for one man it came through the feet. ...Show more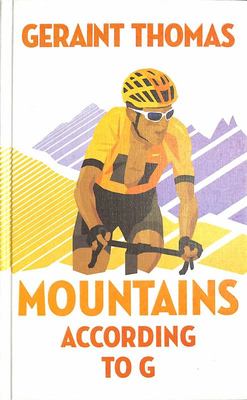 $34.99
AUD
Category: Sport | Series: Planet Omar Ser.
Cycling fans obsess about climbs and big mountains. They love reading about their tests and tribulations and they love to ride them - a cricket lover can never bat at Lord's, or a football supporter score at Wembley, but any rider can take on the challenge of an iconic mountain. There have been fine bo oks about the big climbs before but never from the voice of an elite GC winner, taking you inside what these climbs really feel like, where the attacks come, where the pain kicks in. From best-known big-hitters, via pro-peloton favourites, to the secret climbs Geraint has come to love, and featuring Australia, Belgium, France, the Netherlands, Mallorca and Wales, this is the cyclist's secret manual. ...Show more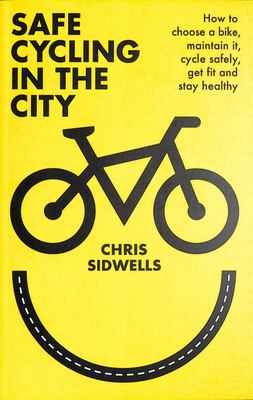 $22.99
AUD
Category: Sport
This is an urban and commuting cyclist's handbook, both inspirational and practical, showing us how to live safer, more enjoyable and healthier lives, both physically and mentally, while reducing our impact on the planet. Author of numerous bestselling bike books, Chris Sidwells, begins with a brief int roduction which shows how cycling is already forming a crucial part of future urban transport, good for the environment as well as our health. Current urban transport models, heavily dependent as they are on cars, are unsustainable both in terms of our health and the environment. Cycling offers the perfect mass transport, health and wellbeing solution. As well as being an easy way to improve the fitness of the whole family, with some simple know-how, which Chris shares in this book, it can be perfectly safe even in busy cities. Increasingly, local authorities are seeing the essential role that cycling has to play in transport infrastructure; Chris looks at the many different schemes, both financial and infrastructural, to encourage people onto bikes. Commuting by bike also offers a financial benefit to individuals and societies. Chris shows how to get the right bike for you for commuting and urban cycling, whether that's an electric-assisted bike or pedal-powered only, and how to adjust it properly for your unique build. He looks at cycling clothing and accessories, including helmets, masks, locks and safety equipment. Chris explains how to keep cycling safely despite inclement weather and the different ways to transport what you need to and from work. A chapter on bike care and maintenance shows how to carry out basic repair jobs like adjusting gears, mending punctures and adjusting brakes. Chris explains cycling skills to give you confidence when cycling, including bike control, braking and how to make the most of your gears. He shows when and how to use the extra power provided by an electric bike and offers encouragement to new and returning cyclists. An extended chapter covers road safety, perhaps the biggest barrier to people commuting by bike. Chris shows how to co-exist safely with other road users and the potential hazards that every cyclist should be aware of. He explains the rules that every cyclist must follow and gives step-by-step guidance on how to carry out manoeuvres on the road. Chris shows how to choose the best route to and from work. He gives details of the various schemes to encourage commuting by bike, including insurance and where to find information. Cycling is regarded by many as the best way to regain and maintain fitness. As well as improving both physical and mental wellbeing, cycling can boost our immune system. Cycling also gives self-sufficiency and enhances self esteem. ...Show more
$39.99
AUD
Category: Sport | Series: Fifty Places Ser.
The author of the bestselling Fifty Places series returns with a globe-trotting guide to the best and most beautiful places to rock climb around the world   Fifty Places to Rock Climb Before You Die is a beautifully illustrated guide to some of the greatest rock-climbing locations around the world, as r ecommended by expert climbers. The book will cover three types of climbing--trad, sport, and bouldering--and will showcase breathtaking venues from Joshua Tree to Jeju, South Korea. Featuring insights from industry insiders, including employees from rock-climbing gear companies like Petzl and Black Diamond Equipment, professional climbers like Jon Cardwell and Kevin Jorgeson (co-star of Dawn Wall), filmmaker Michael Call, and Climbing magazine editor Matt Samet, Fifty Places to Rock Climb Before You Die is the essential travel companion for climbers of all levels of expertise. FEATURED LOCATIONS United States Horse Pens 40, Alabama Cochise Stronghold, Arizona Bishop, California Joshua Tree National Park, California Yosemite National Park, California Black Canyon of the Gunnison National Park, Colorado Rifle, Colorado City of Rocks, Idaho Elephant's Perch, Idaho Arco, Italy Red River Gorge, Kentucky Acadia National Park, Maine Baxter State Park, Maine Red Rock, Nevada North Conway, New Hampshire The Shawangunks, New York Wichita Mountains Wildlife Refuge, Oklahoma Smith Rock, Oregon Hueco Tanks State Park, Texas Maple Canyon, Utah Moab, Utah Zion National Park, Utah North Cascades, Washington New River Gorge, West Virginia Seneca Rocks, West Virginia Devil's Lake, Wisconsin Devils Tower, Wyoming Grand Teton National Park, Wyoming  Canada Bow Valley, Alberta The Bugaboos, British Columbia Squamish, British Columbia Lion's Head, Ontario International Frey, Argentina Mount Arapiles, Australia Innsbruck, Austria Liming, China Lake District National Park, England Chamonix, France Fontainebleau, France Frankenjura, Germany Kalymnos, Greece Castle Hill, New Zealand El Potrero Chico, Mexico Bled, Slovenia Rocklands, South Africa Gyeonggi-do/Jeju, South Korea Ibiza, Spain Mallorca, Spain Rätikon, Switzerland Railay Beach, Thailand ...Show more
$29.99
AUD
$49.99
(40% off)
Category: Sport
Gary Ablett: An Autobiography celebrates AFL legend Gary Ablett's stellar career. Reliving key moments and events in his life, this memoir not only explores Gary's great success at the very top of the AFL, but also his journey to get there. Drafted in 2001, Gary's incredible career has spanned two grea t clubs, two Grand Finals and two Brownlow medals among many other accolades. In his book, Gary takes readers through the trials and triumphs of his life: his close bonds with his family; his famous father Gary Ablett Senior's influence on his life; joining Geelong Football Club along with his brother Nathan; becoming a star player and the pressure that brings from the media; taking on new challenges when he left his home town to join the newly minted Suns football team on the Gold Coast; becoming a captain and leading the Suns; dealing with injury and the pressure that you come under then; the joy of returning home to Geelong Football Club even though it was accompanied by a tragic family event; settling back in Victoria with his wife Jordan and baby Levi and a future that will no doubt always have football somewhere in it.  Illustrated with many never-before-seen photographs from private collections, and including contributions from Joel Selwood, Mark Thompson, Gary's mum, Sue, and Gary Ablett Snr, this book is packed with images and stories that will bring the book to life and remind the reader of the many great moments in Gary's career. From childhood to his zenith as a player, Gary's story will be a book to read and re-read about a player without equal. ...Show more
$22.99
AUD
Category: Sport
A complete training plan that allows anyone to achieve results that were once only available to elite athletes - devised by Michael Jordan's trainer Tim S. Grover.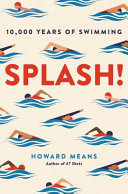 $29.99
AUD
Category: Sport
A global history of swimming, from humankind's first dip in what is now the driest spot on earth to the 2020 Olympics.
$32.99
AUD
Category: Sport
 Some are born great, some achieve greatness, and some have greatness thrust upon them by virtue of their skills with ball and bat. This book is about the latter. Australia's favourite sport has a proud history of turning nobodies into somebodies and ordinary men and women into heroes of international r enown. From the black-and-white belligerence of Ian Chappell to the colourful celebrity of Shane Warne, the diplomacy of Adam Gilchrist to the ruthlessness of Meg Lanning, the pantheon of Australia's greatest cricketers is as mottled as the crowds that cheer them on. But who is the greatest of them all? In The 50 Greatest Australian Cricketers, sports journalist and comedy writer Dan Liebke charts the careers, characteristics and enduring legacies of the finest Australian cricket players of the past 50 years.  ...Show more
$35.00
AUD
Category: Sport | Series: Fifty Places Ser.
Fifty Places to Surf Before You Die is a beautifully illustrated guide to the most thrilling surfing destinations in the world. Covering quintessential beaches, including: Oahu's North Shore; Australia's Gold Coast; and of course, Malibu, California, the book also invites you to discover such unexpected gems as the Amazon and the Gulf of Alaska. From the frigid waters off Iceland's Reykjanes Peninsula to Nazar , Portugal, where in 2013 Garrett McNamara broke a world record for surfing the tallest wave (78 feet ), Fifty Places to Surf takes readers on a wide-roving adventure, divulging the details that make each venue unique--and plenty of tips for those who aspire to surf there. Featuring interviews with seasoned surfing experts such as pro surfer Joel Parkinson and Billabong executive Shannan North, Fifty Places to Surf Before You Die is an essential travel companion for surfers of all levels who are looking to catch that perfect wave. ...Show more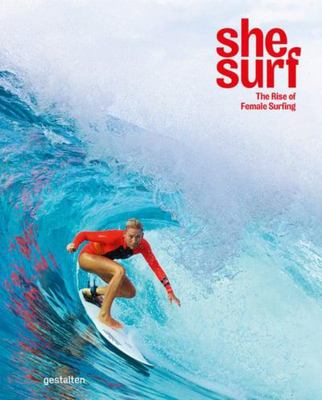 She Surf
by gestalten (Editor); Lauren L. Hill (Editor)
$87.50
AUD
Category: Sport
Join the celebration of the diverse, vibrant, and engaged community of women riding and making waves around the globe. While surfing is usually seen as a male domain, women have long been nurturing their own water stories and claiming their rightful place in the world of this sport. She Surf hails the f emales, past and present, who are engaged in expanding the art of surfing. Through exclusive interviews and evocative imagery, the book travels from the iconic waves of Hawaii to remote locations in Morocco. Learn about the forgotten stories of Polynesian surfing princesses, pioneering wave riders from the 1960s, and the contemporary movers and shakers shaping the scene. This book is an exciting reflection on what it means to be a female surfer and what it means to be moved to action by the beauty of the sea. (TEST main/long) ...Show more
$32.99
AUD
Category: Sport
Written by a New York Times bestselling author and reporter who "knows the world of professional golf...like few others" (The Wall Street Journal) comes "the most insightful and evenhanded book written yet about one of the signature athletes of the last twenty-five years" (Booklist, starred review) deta iling Tiger Woods's remarkable comeback and his journey back into winner's circle. Tiger Woods's long descent into a personal and professional hell reached bottom in the early hours of Memorial Day in 2017. Woods's DUI arrest that night came on the heels of a desperate spinal surgery, just weeks after he told close friends he might never play tournament golf again. His mug shot and alarming arrest video were painful to look at and, for Woods, a deep humiliation. The former paragon of discipline now found himself hopelessly lost and out of control, exposed for all the world to see. That episode could have marked the beginning of Tiger's end. It proved to be the opposite. Instead of sinking beneath the public disgrace of drug abuse and the private despair of a battered and ailing body, Woods embarked on the long road to redeeming himself. In The Second Life of Tiger Woods, Michael Bamberger, who has covered Woods since the golfer was an amateur, draws upon his deep network of sources inside locker rooms, caddie yards, clubhouses, fitness trailers, and back offices to tell the true and inspiring story of the legend's return. Packed with new information and graced by insight, Bamberger's story reveals how this iconic athlete clawed his way back to the top. This is a "gripping" (Kirkus Reviews) and intimate portrait of a man who has spent his life in front of the camera but has done his best to make sure he was never really known. Here is Tiger, barefoot, in handcuffs, showing a police officer a witty and self-deprecating side of himself that the public never sees. Here is Tiger on the verge of tears with his children at the British Open. Here is Tiger trying to express his gratitude to his mother at a ceremony at the Rose Garden. In these pages, Tiger is funny, cold, generous, self-absorbed, inspiring--and real. The Second Life of Tiger Woods is not only the saga of an exceptional man but also a celebration of second chances. Bamberger's bracingly honest book is about what Tiger Woods did, and about what any of us can do, when we face our demons head-on. ...Show more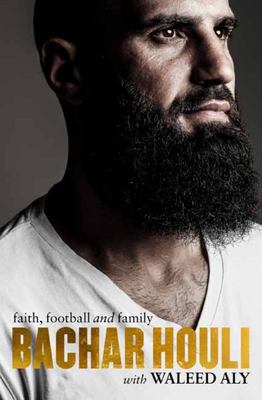 $26.00
AUD
$34.99
(25% off)
Category: Sport
Bachar Houli is as accomplished an AFL footballer as they come. He's been part of two Richmond Premiership sides, he was an All-Australian in 2019, and with over 200 games to his name he remains a key part of a champion team. Picked at number 42 in the 2006 National Draft by Essendon, Houli played 26 ga mes for the Bombers before moving in 2011 to Tigerland, where rookie coach Damien Hardwick was assembling the team that six years later would achieve the seemingly impossible and claim Richmond's 11th Premiership. Another flag followed two years later, with Houli close to best on ground in both deciders. Yet it's as the AFL's most prominent Muslim player that Houli is best known - and his strong Muslim values are at the heart of the man he is. Writing for the first time, Houli explores the experiences and beliefs that sparked his trailblazing success as a Muslim footballer, and that established him as a leading voice within the AFL community for inclusion, understanding and tolerance. Co-authored with acclaimed broadcaster and writer Waleed Aly, Bachar Houli- Faith, Football and Family tells the unique story of one of football's most fascinating men. ...Show more