Resipio: tang, tinge, savour.
These books bring to mind a quote from Deborah Levy, 'The writing you are reading now is made from the cost of living.'
Carefully savour this selection: read, rinse and repeat.
Unquiet
by Linn Ullman ( Ullmann )
$32.99
AUD
Category: General Fiction
'Linn Ullmann has written something of beauty and solace and truth. I don't know how she managed to sail across such dangerous waters' RACHEL CUSK He is a renowned Swedish filmmaker and has a plan for everything. She is his daughter, by the actress he directed and once loved. Each summer of her childho od, the daughter visits the father at his remote Faro island home on the edge of the Baltic Sea. Now that she's grown up - a writer, with children of her own - and he's in his eighties, they envision writing a book together, about old age, language, memory and loss. She will ask the questions. He will answer them. The tape recorder will record. But it's winter now and old age has caught up with him in ways neither could have foreseen. And when the father is gone, only memories, images and words -- both remembered and recorded - remain. And from these the daughter begins to write her own story, in the pages which become this book. Heart-breaking and spell-binding, Unquiet is a seamless blend of fiction and memoir in pursuit of elemental truths about how we live, love, lose and age. ...Show more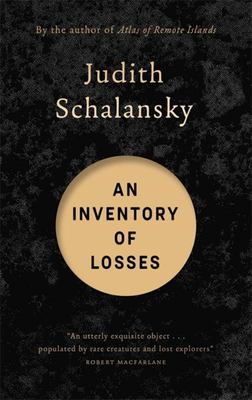 An Inventory of Losses
by Judith Schalansky; Jackie Smith (Translator)
$45.00
AUD
Category: Essays, Language & Writing
A dazzling cabinet of curiosities from one of Europe's most acclaimed and inventive writers. Judith Schalansky's strange and wonderful new book, recalling writers as different as W.G. Sebald and Christa Wolf, Joan Didion and Rebecca Solnit, sees her return to the territory she explored so successfully w ith her best-selling Atlas of Remote Islands: Fifty Islands I Have Never Set Foot On and Never Will, which Robert MacFarlane called "utterly exquisite" (Guardian) and about which Time Out's reviewer said "Rarely has armchair travel been so farflung and romantic". Judith Schalansky is a wholly original writer whose books articulate perfectly what she wishes to say. Each of the pieces, following the conventions of a different genre, considers something that is irretrievably lost to the world, including the paradisal pacific island of Tuanaki, the Caspian Tiger, the Villa Sacchetti in Rome, Sappho's love poems, Greta Garbo's fading beauty, a painting by Caspar David Friedrich, and the former East Germany's Palace of the Republic. As a child of the former East Germany, it's not surprising that the dominant emotion in Schalansky's work should be "loss" and its aftermath, but what is extraordinary is the thoroughly engaging mixture of intellectual curiosity, down-to-earth grasp of life's pitiless vitality, ironic humour, stylistic elegance and intensity of feeling that combine to make this book a masterpiece and one of the most original and beautifully designed books to be published in 2020. Translated from the German by Jackie Smith ...Show more
$19.99
AUD
Category: Biography & Memoir
'A beautiful memoir in which Oliver Sacks comes wonderfully to life ... Exquisitely wrought, heartrending and joyous' Joyce Carol OatesBill Hayes came to New York in 2009 with a one-way ticket and only the vaguest idea of how he would get by. But, at forty-eight years old, having spent decades in San Fr ancisco, he craved change. Grieving over the death of his partner, he quickly discovered the profound consolations of the city 's incessant rhythms, the sight of the Empire State Building against the night sky, and New Yorkers themselves, kindred souls that Hayes, a lifelong insomniac, encountered on late-night strolls with his camera. And he unexpectedly fell in love again, with his friend and neighbor, the writer and neurologist Oliver Sacks, whose exuberance is captured in funny and touching vignettes throughout. What emerges is a portrait of Sacks at his most personal and endearing, from falling in love for the first time at age seventy-five to facing illness and death (Sacks died of cancer in August 2015). Insomniac City is both a meditation on grief and a celebration of life. Filled with Hayes 's distinctive street photos of everyday New Yorkers, the book is a love song to the city and to all who have felt the particular magic and solace it offers. ...Show more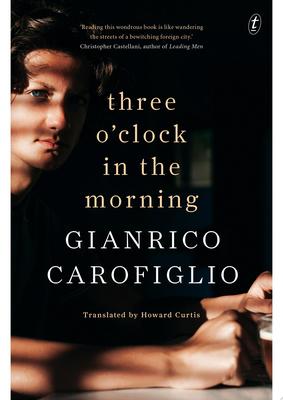 $32.99
AUD
Category: Fiction
Antonio is on the cusp of adulthood, trying to work out who to be and what to do. His father, once a brilliant mathematician, hasn't figured much in his son's life since the divorce from Antonio's mother, a beautiful and elusive woman. A diagnosis of epilepsy and hope for a cure takes father and son to Marseille, where they must spend two days and two nights together, without sleep.In a foreign city, under strained circumstances, they get to know each other and connect for the first time. Elegant, warm and tender, set against the vivid backdrop of 1980s Marseille and its beautiful calanques, Three O'Clock in the Morning is an unforgettable story about illusions and regret, about talent and the passage of time and, most of all, about love. Gianrico Carofiglio is one of Italy's bestselling authors. He has written short stories, novels and essays that have been widely translated. He was previously a member of the Italian Parliament and an anti-mafia prosecutor in Bari. His books have sold more than five million copies in Italy. Howard Curtis has translated more than a hundred books from French, Italian and Spanish, ranging from classic authors to contemporary fiction. 'Lucid and touching.' La Repubblica 'There is not a word to add, a word to take away.' La Lettura, Corriere della Sera ...Show more
$19.99
AUD
Category: Biography & Memoir | Series: Living Autobiography Ser.
Longlisted for the 2019 Andrew Carnegie Medal for Excellence in Nonfiction From the twice-Booker-shortlisted author comes a witty and audacious examination of writing and womanhood "Life falls apart. We try to get a grip. We try to hold it together. And then we realize that we don't want to hold it toge ther." Crystalline, witty and audacious, The Cost of Living addresses itself to the dual experiences of writing and of womanhood, examining what is essential in each. Following the acclaimed Things I Don't Want to Know, which reflected deeply on the nature of gender politics and a life in letters, The Cost of Living returns to the same subject and to the same life, to find a writer in radical flux. If a woman dismantles her life, expands it and puts it back together in a new shape, how might she describe this new composition? "Words have to open the mind. When words close the mind you can be sure that someone has been reduced to nothingness."      In this elegiac second instalment of her "living autobiography", Deborah Levy considers what it means to live with value and meaning and pleasure. The Cost of Living is a vital and astonishing testimony, as distinctive, wide-ranging and original as Levy's acclaimed novels. ...Show more
$19.99
AUD
Category: Science & Nature
Time is a mystery that does not cease to puzzle us. Philosophers, artists and poets have long explored its meaning while scientists have found that its structure is different from the simple intuition we have of it. From Boltzmann to quantum theory, from Einstein to loop quantum gravity, our understandi ng of time has been undergoing radical transformations. Time flows at a different speed in different places, the past and the future differ far less than we might think, and the very notion of the present evaporates in the vast universe. ...Show more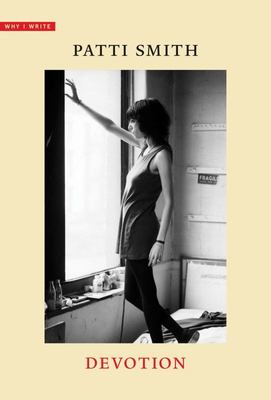 $17.99
AUD
Category: Essays, Language & Writing | Series: Why I Write Ser.
From the renowned artist and author Patti Smith, a rare and generous look into the creative process A work of creative brilliance may seem like magic--its source a mystery, its impact unexpectedly stirring. How does an artist accomplish such an achievement, connecting deeply with an audience never met? In this groundbreaking book, one of our culture's beloved artists offers a detailed account of her own creative process, inspirations, and unexpected connections. Patti Smith first presents an original and beautifully crafted tale of obsession--a young skater who lives for her art, a possessive collector who ruthlessly seeks his prize, a relationship forged of need both craven and exalted. She then takes us on a second journey, exploring the sources of her story. We travel through the South of France to Camus's house, and visit the garden of the great publisher Gallimard where the ghosts of Mishima, Nabokov, and Genet mingle. Smith tracks down Simone Weil's grave in a lonely cemetery, hours from London, and winds through the nameless Paris streets of Patrick Modiano's novels. Whether writing in a caf or a train, Smith generously opens her notebooks and lets us glimpse the alchemy of her art and craft in this arresting and original book on writing. The Why I Write series is based on the Windham-Campbell Lectures, delivered annually to commemorate the awarding of the Donald Windham-Sandy M. Campbell Literature Prizes at Yale University. ...Show more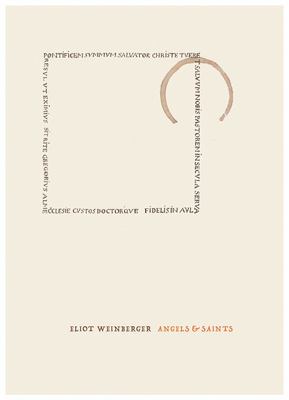 $41.95
AUD
Category: Essays, Language & Writing
From a litany of angelic voices, Weinberger's lyrical meditation then turns to the earthly counterparts, the saints, their lives retold in a series of vibrant and playful capsule biographies, followed by a glimpse of the afterlife. Threaded throughout Angels and Saints are the glorious illuminated grid poems by the eighteenth-century Benedictine monk Hrabanus Maurus. These astonishingly complex, proto-"concrete" poems are untangled in a lucid afterword by the medieval scholar and historian Mary Wellesley. ...Show more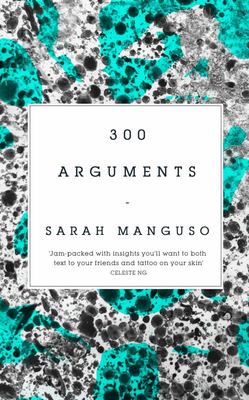 $17.99
AUD
Category: Essays, Language & Writing
'Jam-packed with insights you'll want to both text to your friends and tattoo on your skin . . . A sweeping view of a human mind trying to make order of the world around us.' Celeste Ng, author of Little Fires EverywhereThink of this as a short book composed entirely of what I hoped would be a long book 's quotable passages.300 Arguments is at first glance a group of unrelated aphorisms, but the pieces reveal themselves as a masterful arrangement that steadily gathers power. Manguso's arguments about writing, desire, ambition, relationships, and failure are pithy, unsentimental, and defiant, and they add up to an unexpected and renegade wisdom literature. Lines you will underline, write in notebooks and read to the person sitting next to you, that will drift back into your mind as you try to get to sleep.'300 Arguments reads like you've jumped into someone's mind.' NPR ...Show more
Blakwork
by Alison Whittaker
$24.99
AUD
Category: Poetry
A stunning mix of memoir, reportage, fiction, satire, and critique composed by a powerful new voice in poetry. Alison Whittaker's BLAKWORK is an original and unapologetic collection from which two things emerge; an incomprehensible loss, and the poet's fearless examination of the present. Whittaker is unsparing in the interrogation of familiar ideas - identifying and dissolving them with idiosyncratic imagery, layering them to form new connections, and reinterpreting what we know. 'Alison Whittaker's second book, Blakwork is a bold mix of poetry, micro-fiction, memoir and critique, and a follow-up to her award-wining debut poetry collection, Lemons in the Chicken Wire...Whittaker has drawn on the strength of past generations to become a strong blak woman in contemporary Australia, and readers are gifted her insights into growing up blak. With a unique style of writing, she bravely unpacks themes such as colonisation and Aboriginal rights in Australia.' -- Karen Wyld, Books+Publishing   ...Show more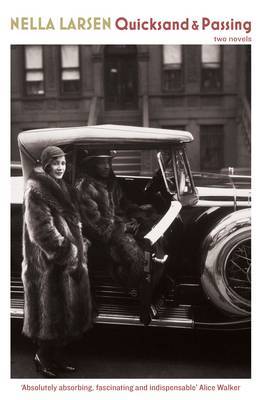 $19.99
AUD
Category: Classics | Series: Serpent's Tail Classics
A writer of the Harlem Renaissance, Nella Larsen wrote just two novels, published here, and a handful of short stories. Critically acclaimed, both speak powerfully of the contradictions and restrictions experienced by black women at that time. Quicksand, written in 1928, is an autobiographical novel abo ut Helga Crane, a mixed race woman caught between fulfilling her desires and gaining respectability in her middle class neighbourhood. Written a year later, Passing tells the story of two childhood friends, Clare and Irene, both light skinned enough to pass as white. Reconnecting in adulthood, Clare has chosen to live as a white woman, while Irene embraces black culture and has an important role in her community. Nella Larsen's novels are moving, characterful, and important books. She pioneered writing about the conflicts of sexuality, race and the secret suffering of women in the early twentieth century. ...Show more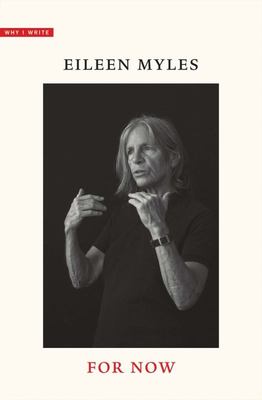 $39.99
AUD
Category: Essays, Language & Writing | Series: Why I Write Ser.
"[Myles] has a good time journeying through Hell, and like a hip Virgil, . . . is happy to show us the way."--NPR   In this raucous meditation, Eileen Myles offers an intimate glimpse into creativity's immediacy. With erudition and wit, Myles recounts their early years as an awakening writer; existentia l struggles with landlords; storied moments with neighbors, friends, and lovers; and the textures and identities of cities and the country that reveal the nature of writing as presence in time.   For Myles, time's "optic quality" is what enables writing in the first place--as attention, as devotion, as excess. It is this chronologized vision that enables the writer to love the world as it presently is, lending love a linguistic permanence amid social and political systems that threaten to eradicate it. Irreverent, generous, and always insightful, For Now is a candid record of the creative process from one of our most beloved artists. ...Show more