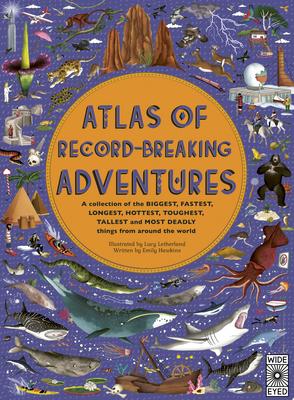 $35.00
AUD
Category: Non-Fiction | Series: Atlas Of:
Come face-to-face with the biggest, toughest, oldest and most unmissable wonders on Earth in Atlas of Record-Breaking Adventures, the sixth and latest in the bestselling series.
$35.00
AUD
Category: Non-Fiction
Children are, in many ways, born philosophers. Without prompting, they ask some of the largest questions: about time, mortality, happiness and the meaning of it all. Yet sadly, too often, this inborn curiosity is not developed and with age the questions fall away. This is a book designed to harness chil drens' spontaneous philosophical instinct and to develop it through introductions to some of the most vibrant and essential philosophical ideas of history. The book takes us to meet leading figures of philosophy from around the world and from all eras - and shows us how their ideas continue to matter. The book functions as an ideal introduction to philosophy as well as a charming way to open up conversations between adults and children about the biggest questions we all face. ...Show more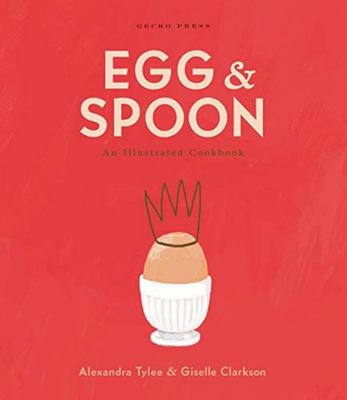 $37.99
AUD
Category: Non-Fiction
Egg and Spoon is a beautiful illustrated cookbook for children—and adults—that celebrates imagination, confidence and the fun of cooking. A scrumptious collection for anyone who loves good healthy food— and an occasional indulgence. Here are after-school snacks, breakfast on a stick, cakes, slices and dinners. Egg and Spoon is for children learning to cook independently and families to enjoy cooking together. Much of the food is naturally gluten-free or vegan. Alexandra Tylee is the owner and chef at Pipi Café, a little pink house, cottage garden and pizza truck. Pipi celebrates eating together and taking pleasure in small things—hot chocolate in a special cup, foraged food, a boiled egg slipped into a pocket for later. Tylee trusts children to choose flavours and handle equipment in this joyful book that will set them on a lifetime love of healthy cooking and eating. Giselle Clarkson's illustrations are scrumptious and subversively playful.   ...Show more
$35.00
AUD
Category: Non-Fiction
50 Maps of the World is an essential addition to the bookshelf of any travel-lover, map-maestro or geography genius. Spanning the world from Spain to Singapore, Colombia to Canada, Turkey to Tanzania, discover all you need to know about some of the most awesome places on Earth.
$35.00
AUD
Category: Non-Fiction
Throughout history, girls have often been discussed in terms of what they couldn't or shouldn't do. Not anymore. It's time for herstory-a celebration not only of what girls can do but also of the remarkable things women have already accomplished, even when others tried to stop them. This uplifting and i nspiring book follows the stories of fifty powerhouse women from around the world and across time who each managed to change the world as they knew it forever. Telling the stories of their childhood, the challenges they faced, and the impact of their achievements, each tale is a celebration of girl power in its many forms. From astronauts to activists, musicians to mathematicians, these women are sure to motivate young listeners of all backgrounds to focus not on the can'ts and shouldn'ts but on what they can do: anything ...Show more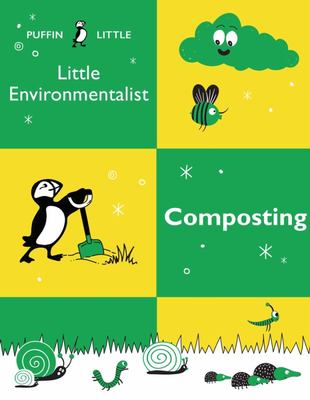 $12.99
AUD
Category: Non-Fiction
Just because we're LITTLE doesn't mean we can't learn BIG facts. Have you ever wondered how you could help save the planet? If you're a Little Environmentalist who is curious about composting, you're about to DELVE INTO THE DIRT with Puffin Little!
$32.99
AUD
Category: Non-Fiction
Ever wondered how we got from nothing to something? Or thought about how we can weigh the earth? Or wanted to reach the edge of the universe? Uncover the mysteries of time, space and life on earth in this extraordinary book - a journey from the centre of the planet to the dawn of the dinosaurs, and eve rything in between. And discover our own incredible journey, from single cell to civilisation, including the brilliant (and sometimes very bizarre) scientists who helped us find out the how and why. ...Show more
$35.00
AUD
Category: Non-Fiction
A collection of inspiring true stories about incredible young people who have shaped the world we live in! No one is too small to start a YouthQuake! This is the story of fearless activists, brilliant inventors, champion athletes, gifted creators and inspiring leaders. It is the story of tremendous tr ailblazers who have influenced change with their passion, courage and determination, and whose inspirational actions and groundbreaking achievements have shaken the world... Stunningly illustrated and wonderfully written, this incredible collection contains the true stories of 50 children and young people who shook the world. With wise words from each of the children, fascinating facts, amazing photographs and gorgeous art, this beautiful hardback gift book will engage, entertain and inspire future change-makers everywhere. Children featured: Greta Thunberg, William Kamkwamba, Ruth Lawrence, Mary Anning, Ann Makosinski, Blaise Pascal, Richard Turere, Boyan Slat, Reyhan Jamalova, Jordan Casey, Stevie Wonder, Wolfgang Amadeus Mozart, Emma Watson, Pablo Picasso, Bjoerk, Louis Braille, Clara Schumann, Skyler Grey, Shirley Temple, Wang Yani, Anne Frank, Nkosi Johnson, Gulwali Passarlay, Marley Dias, Malala Yousafzai, Momcilo Gavric, Michaela Mycroft, Calvin Graham, Mohamad Al Jounde, Hannah Taylor, Pele, Laura Dekker, Ellie Simmonds, Jade Hameister, Sachin Tendulkar, Red Gerard, Bethany Hamilton, Temba Tsheri, Nadia Comaneci, Billy Monger, Pocahontas, Hector Pieterson, Samantha Smith, Claudette Colvin, Iqbal Masih, Thandiwe Chama, Kimmie Weeks, Mayra Avellar Neves, Neha Gupta, Emma Gonzalez. ...Show more
$16.99
AUD
Category: Non-Fiction
The most authoritative book yet about climate change for teenagers, written by internationally bestselling expert Naomi Klein. Warming seas. Superstorms. Fires in the Amazon. The effects of climate change are all around us. Reforestation. School-strikes for climate change. Young people are saving the wo rld and you can join them because you deserve better. Are you ready to change everything? Forget everything you think you know about climate change. This book explains why the planet desperately needs our help and how you can use your power to change the world through climate activism. Klein presents her urgent message about saving the environment by asking three simple questions: Where are we? How did we get here? What happens next? From the Great Barrier Reef to Hurricane Katrina to school environmental policies to Greta Thunberg - climate change impacts every aspect of the world you live in and you have the power to lead the way by enacting change. Internationally bestselling author of The Shock Doctrine, Naomi Klein, with award-winning children's science writer Rebecca Stefoff, gives a powerful picture of why and how the planet is changing, providing effective tools for action so that YOU really can make a difference. Includes notes on the COVID-19 pandemic, 2020, and how you can get involved to make the world a safer and better place. ...Show more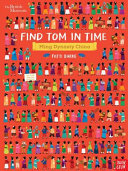 $24.99
AUD
Category: Non-Fiction
Join Tom on a time-travel adventure to Ming Dynasty China . . . if you can find him!
$16.99
AUD
Category: Non-Fiction
Who are you? What is racism? Where does it come from? Why does it exist? What can you do to disrupt it? Learn about social identities, the history of racism and resistance against it, and how you can use your anti-racist lens and voice to move the world toward equity and liberation. "In a racist society , it's not enough to be non-racist--we must be ANTI-RACIST." --Angela Davis Gain a deeper understanding of your anti-racist self as you progress through 20 chapters that spark introspection, reveal the origins of racism that we are still experiencing, and give you the courage and power to undo it. Each chapter builds on the previous one as you learn more about yourself and racial oppression. Exercise prompts get you thinking and help you grow with the knowledge. Author Tiffany Jewell, an anti-bias, anti-racist educator and activist, builds solidarity beginning with the language she chooses--using gender neutral words to honor everyone who reads the book. Illustrator Aurélia Durand brings the stories and characters to life with kaleidoscopic vibrancy. After examining the concepts of social identity, race, ethnicity, and racism, learn about some of the ways people of different races have been oppressed, from indigenous Americans and Australians being sent to boarding school to be "civilized" to a generation of Caribbean immigrants once welcomed to the UK being threatened with deportation by strict immigration laws. Find hope in stories of strength, love, joy, and revolution that are part of our history, too, with such figures as the former slave Toussaint Louverture, who led a rebellion against white planters that eventually led to Haiti's independence, and Yuri Kochiyama, who, after spending time in an internment camp for Japanese Americans during WWII, dedicated her life to supporting political prisoners and advocating reparations for those wrongfully interned. This book is written for EVERYONE who lives in this racialized society--including the young person who doesn't know how to speak up to the racist adults in their life, the kid who has lost themself at times trying to fit into the dominant culture, the children who have been harmed (physically and emotionally) because no one stood up for them or they couldn't stand up for themselves, and also for their families, teachers, and administrators. With this book, be empowered to actively defy racism to create a community (large and small) that truly honors everyone. ...Show more
$24.99
AUD
Category: Non-Fiction
Smart is not just ticks and crosses,smart is building boats from boxes.Painting patterns, wheeling wagons,being mermaids, riding dragons … From the award-winning creators of The Underwater Fancy-dress Parade and Under the Love Umbrella comes this joyful ode to all the unique and wonderful qualities that make children who they are. Teachers' Resources are available for this title.   ...Show more