$34.99
AUD
Category: History
A killing. A hidden history. A story that goes to the heart of the nation. When Mark McKenna set out to write a history of the centre of Australia, he had no idea what he would discover. One event in 1934 - the shooting at Uluru of Aboriginal man Yokunnuna by white policeman Bill McKinnon, and subseque nt Commonwealth inquiry - stood out as a mirror of racial politics in the Northern Territory at the time. But then, through speaking with the families of both killer and victim, McKenna unearthed new evidence that transformed the historical record and the meaning of the event for today. As he explains, 'Every thread of the story connected to the present in surprising ways.' In a sequence of powerful revelations, McKenna explores what truth-telling and reconciliation look like in practice. Return to Uluru brings a cold case to life. It speaks directly to the Black Lives Matter movement, but is completely Australian. Recalling Chloe Hooper's The Tall Man, it is superbly written, moving, and full of astonishing, unexpected twists. Ultimately it is a story of recognition and return, which goes to the very heart of the country. At the centre of it all is Uluru, the sacred site where paths fatefully converged. 'Mark McKenna has exposed the wounded heart of Australia. Never has a history of our country so assumed the power of sacred myth. Return to Uluru is a spellbinding story of death and resurrection that is Australian to its core.' --James Boyce 'Mark McKenna sets the highest standard for truth-telling of the kind that Australians so urgently need if they are to live in this country with honour. I feel sure that this book will become an Australian classic, not the first of its kind, but certainly the most powerful narrative I have read of frontier injustice and its resonance in our lives today.' --Marcia Langton ...Show more
$32.99
AUD
Category: Current Affairs, Culture & Society
From the bestselling author, a ground-breaking sequel to Superpower. In Reset, renowned economist Ross Garnaut shows how the COVID-19 crisis offers Australia the opportunity to reset its economy and build a successful future - and why the old approaches will not work. Garnaut develops the idea of a rene wable superpower, he calls for a basic income and he explores what the 'decoupling' of China and America will mean for Australia. In the wake of COVID-19, the world has entered its deepest recession since the 1930s. Shocks of this magnitude throw history from its established course - either for good or evil. In 1942 - in the depths of war - the Australian government established a Department of Post-War Reconstruction to plan a future that not only restored existing strengths but also rebuilt the country for a new and better future. As we strive to overcome the coronavirus challenge, we need new, practical ideas to restore Australia. This book has them.   ...Show more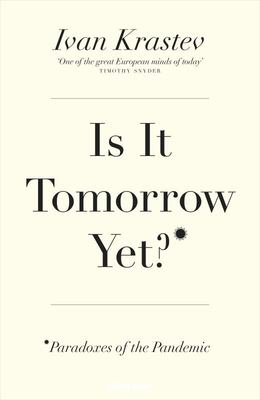 $22.99
AUD
Category: Current Affairs, Culture & Society
'We are able to imagine anything because we are being besieged by something that was considered unimaginable...'Beneath the panic and bluster, beneath the confusing speeches and the conflicting advice, the Coronavirus pandemic acted, changing our world in the most profound ways. The tragic human cost an d the economic devastation will be assessed and calculated for decades to come. But the pandemic also changed things in ways that are less easily expressed and understood. It has made bare the frayed contradictions of modern life. It has distorted things that seemed simple and settled. It has affirmed plain, uncomfortable truths.In this brilliant, thought-provoking essay, Ivan Krastev, one of our most interesting thinkers today, explores the pandemic's immediate consequences and conceives of its long-term legacy. What will change for the young and for the old? Will things be different for the communities most harmed, and for those who escaped the worst? Where are we now with the US and China, with the UK and Europe? And how do we think our way through the unthinkable? ...Show more
$34.99
AUD
Category: History
From the bestselling author Simon Winchester, a human history of land around the world: who mapped it, owned it, stole it, cared for it, fought for it and gave it back. The ownership of land has always been complicated, opaque, and more than a little anarchic when viewed from the outside. In this book, Simon Winchester explores the the stewardship of land, the ways it is delineated and changes hands, the great disputes, and the questions of restoration – particularly in the light of climate change and colonialist reparation. A global study, this is an exquisite exploration of what the ownership of land might really mean – not in dry-as-dust legal terms, but for the people who live on it. ...Show more
$32.99
AUD
Category: Fiction
Stuck in a dead-end job, broken-hearted, broke and estranged from her best friend; Violet's life is nothing like she thought it would be. She wants more - better friends, better sex, a better job - and she wants it now. So, when Lottie - who looks like the woman Violet wants to be when she grows up - of fers Violet the chance to join her exciting start-up, she bites. Only it soon becomes clear that Lottie and her husband Simon are not only inviting Violet into their company, they are also inviting her into their lives. Seduced by their townhouse, their expensive candles and their Friday-night sex parties, Violet cannot tear herself away from Lottie, Simon or their friends. But is this really the more Violet yearns for? Will it grant her the satisfaction she is so desperately seeking? Insatiable is about women and desire - lust, longing and the need to be loved. It is a story about being unable to tell whether you are running towards your future or simply running away from your past. The result is at once tender and sad, funny and hopeful. ...Show more
$29.99
AUD
Category: Current Affairs, Culture & Society
Full-throated and provocative, this is a very personal battle cry to save our most precious natural resource.   'I LOVE IT.' Peter FitzSimons'With a deft mixture of outrage, humour and in-depth knowledge, only Beasley could make water policy a page turner.' Craig Reucassel'It's great to shed some more light on the policy creep and mismanagement that is driving environmental degradation of many of the Murray-Darling Basin rivers.' Professor Richard Kingsford, Wentworth Group of Concerned Scientists'We want to reset these bio-diversities and the ecologies in our country. We want to see our fish spawning as they once were, our animals coming back down to drink. Fresh quality water out of the Coorong, not this super saline stuff that we're living in today's environment. It's slowly dying. You can smell the impact of what's happening . . .' Grant Rigney, Ngarrindjeri Nation, from his sworn evidence at the Royal Commission into the Murray-Darling Basin.Richard Beasley is fed up. He's fed up with vested interests killing off Australia's most precious water resource. He's fed up with the cowardice and negligence that have allowed Big Agriculture and irrigators to destroy a river system that can sustain both the environment and the communities that depend on it. He's fed up that a noble plan to save Murray-Darling Basin based on the 'best scientific knowledge' has instead been corroded by lies, the denial of climate change, pseudoscience and political expediency.He pulls no punches. He's provocative, he's outrageous, he points the finger without shame. And he will leave you very, very angry. Dead in the Water would be political satire of the highest order . . . if it weren't so tragically true ...Show more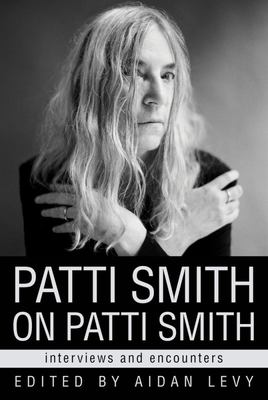 $49.99
AUD
Category: Essays, Language & Writing | Series: Musicians in Their Own Words Ser.
From the moment Patti Smith burst onto the scene, chanting "Jesus died for somebody's sins, but not mine," the irreverent opening line to Horses, her 1975 debut album, the punk movement had found its dissident intellectual voice. Yet outside the recording studio--Smith has released eleven studio albums- -the punk poet laureate has been perhaps just as revelatory and rhapsodic in interviews, delivering off-the-cuff jeremiads that emboldened a generation of disaffected youth and imparting hard-earned life lessons. With her characteristic blend of bohemian intellectualism, antiauthoritarian poetry, and unflagging optimism, Smith gave them hope in the transcendent power of art. Her interview archive serves as a compelling counternarrative to the albums and books. Initially, interviewing Patti Smith was a censorship liability. Contemptuous of staid rules of decorum, no one knew what she might say, whether they were getting the romantic, swooning for Lorca and Blake, or the firebrand with no respect for an on-air seven-second delay. Patti Smith on Patti Smith is a compendium of profound and reflective moments in the life of one of the most insightful and provocative artists working today. ...Show more
$29.99
AUD
Category: Biography & Memoir
'To eat is to build upon our collective story. We use food to say, again and again, who we are.' Eating with My Mouth Open is food writing like you've never seen before: honest, brave, and exceptionally tasty. Lyrically written, Sam van Zweden offers a millennial response to classic food writers, reve lling in body positivity on Instagram, remembering how Tupperware piled high with sweets can be a symptom of spiralling mental health, dissecting wellness culture and all its flaws, sharing the joys of living in a family of chefs and seeing a history of migration on her dinner plate. Recalling the writing of Lindy West and Roxane Gay, as well as classic food writers M.F.K. Fisher and Brillat-Savarin, Eating with My Mouth Open considers embodiment and the meaning of true nourishment within the broken food system we live in.  ...Show more
$22.99
AUD
Category: Fiction
'Breathtaking... I haven't been so entirely consumed by a book for years' Telegraph 'I couldn't put it down. I'll never stop thinking about it' Ann Patchett FEAR KEEPS THEM RUNNING. HOPE KEEPS THEM ALIVE. Vivid, visceral, utterly compelling, AMERICAN DIRT is the unforgettable story of a mother and son's attempt to cross the US-Mexico border. A sensation from the moment it published, it continues to create debate and ignite conversation globally. Yesterday, Lydia had a bookshop. Yesterday, Lydia was married to a journalist. Yesterday, she was with everyone she loved most in the world. Today, her eight-year-old son Luca is all she has left. For him, she will carry a machete strapped to her leg. For him, she will leap onto the roof of a high speed train. For him, she will find the strength to keep running. ...Show more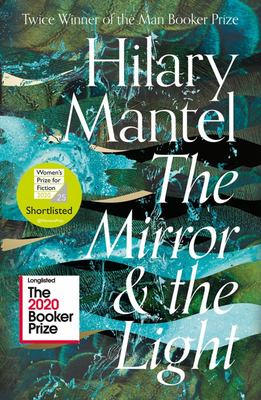 $32.99
AUD
Category: Fiction | Series: Wolf Hall Ser.
With The Mirror and the Light, Hilary Mantel brings to a triumphant close the trilogy she began with Wolf Hall and Bring Up the Bodies. She traces the final years of Thomas Cromwell, the boy from nowhere who climbs to the heights of power, offering a defining portrait of predator and prey, of a ferociou s contest between present and past, between royal will and a common man's vision: of a modern nation making itself through conflict, passion and courage.   ...Show more
$29.99
AUD
Category: Fiction
Based on the true scandal that rocked the court of James I, A Net for Small Fishes is the most gripping novel you'll read this year- an exhilarating dive into the pitch-dark waters of the Jacobean court. Frances Howard has beauty and a powerful family and is the most unhappy creature in the world. Anne Turner has wit and talent but no stage on which to display them. Little stands between her and the abyss of destitution. When these two very different women meet in the strangest of circumstances, a powerful friendship is sparked. Frankie sweeps Anne into a world of splendour that exceeds all she imagined - a Court whose foreign king is a stranger to his own subjects; where ancient families fight for power, and where the sovereign's favourite may rise and rise so long as he remains in favour. With the marriage of their talents, Anne and Frankie enter this extravagant, savage hunting ground, seeking a little happiness for themselves. But as they gain notice, they also gain enemies; what began as a search for love and safety leads to desperate acts that could cost them everything. ...Show more
$32.99
AUD
Category: Crime & Thriller
'One of the most compulsive psychological mysteries since Donna Tartt's The Secret History' THE TIMES Cal Hooper thought a fixer-upper in a remote Irish village would be the perfect escape. After twenty-five years in the Chicago police force, and a bruising divorce, he just wants to build a new life in a pretty spot with a good pub where nothing much happens. But then a local kid comes looking for his help. His brother has gone missing, and no one, least of all the police, seems to care. Cal wants nothing to do with any kind of investigation, but somehow he can't make himself walk away. Soon Cal will discover that even in the most idyllic small town, secrets lie hidden, people aren't always what they seem, and trouble can come calling at his door. A masterful tale of breath-taking beauty and suspense, asking what we sacrifice in our search for truth and justice, and the dangers of finding what we seek. WHAT EVERYONE IS SAYING ABOUT TANA FRENCH 'An engrossing, unpredictable, beautifully written mystery' SOPHIE HANNAH 'To say Tana French is one of the great thriller writers is really too limiting. Rather she's simply this: a truly great writer' GILLIAN FLYNN 'French offers a masterclass in unreliability' SUNDAY TIMES 'I'm a big fan of Tana French' IAN RANKIN 'The Wych Elm should cement French's place in the first rank of great literary novelists' OBSERVER 'This book confirms Tana French as [crime fiction's] biggest contemporary star' GUARDIAN 'Terrific - terrifying, amazing, and the prose is incandescent' STEPHEN KING ...Show more