$55.00
AUD
Category: Music
The complete, definitive, and never-before-published catalogue of album covers created by the legendary design agency Hipgnosis, this volume finally does justice to the work of the most important design collective in music history. Founded in 1967 by Storm Thorgerson, Aubrey "Po" Powell, and Peter Chris topherson, Hipgnosis gained a legendary status in graphic design, transforming the look of album art forever and winning five Grammy nominations for package design. Their revolutionary cover art departed from the conventional group shots favored by record companies of the day, resulting in groundbreaking, often surreal designs inextricable from the major albums of many of the biggest names in the history of popular music: AC/DC, Black Sabbath, The Police, Genesis, Led Zeppelin, Pink Floyd, Paul McCartney, Syd Barrett, The Who, Wings, Yes, and XTC, to name but a few. Arranged chronologically, Hipgnosis: The Complete Album Covers features stunning reproductions of every single Hipgnosis cover--more than 300 in total--for the first time, along with pertinent insights from the rock 'n' roll legends whose albums are featured and behind-the-scenes photography. The text, written by Powell, and with contributions by Peter Gabriel, Robert Plant, and Nick Mason, brims with information that illuminates the album art and the compelling stories behind each cover's creation. ...Show more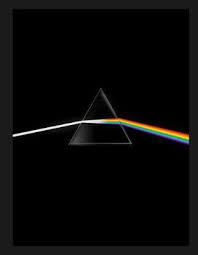 $74.99
AUD
Category: Music
Pink Floyd: Their Mortal Remains celebrates 50 years of one of the greatest bands of all time. Lavishly illustrated throughout with material from the band's archive, including never-before-seen photographs, ephemera, and more, this book examines what makes Pink Floyd unique, from the mythology underpinn ing their output to their musicianship, epic staging, and performance impact. With a photographic section devoted to the band's 15 albums, the book explores the lasting Pink Floyd phenomenon. Five essays address what has made Pink Floyd unique, and contextualize their continued impact: 1. "Lift Off" Syd Barrett, Pink Floyd and the London underground Joe Boyd examines the character and musical legacy of Syd Barrett, as the mythologized founder of Pink Floyd and icon of late 1960s British counterculture, drawing on the author's personal acquaintance with Syd Barrett. 2. "What Have We Done to England?" Pink Floyd and the lure of the pastoral Rob Young places Pink Floyd in a wider visual tradition, exploring their "British" appeal. 3. A Long Term Prospect Jon Savage on how Pink Floyd negotiated a transition from single releases to concept albums between 1967 and 1970. 4. "Painters, pipers, prisoners" the musical legacy of Pink Floyd Howard Goodall explains how Pink Floyd escaped the musical constraints of the three-minute single and exploited the potential of longer-form pieces in the mid-1970s, developing their signature sound and style in Dark Side of the Moon and Wish You Were Here and continuing to hone this over subsequent albums. 5. Great Gigs in the Sky: Pink Floyd on stage Victoria Broackes and Anna Landreth-Strong chart the band's live acts, from the psychedelic light shows in 60s London to huge stadium concerts, with particular reference to their successful collaboration with architect and set designer Mark Fisher (1947-2013). Their Mortal Remains: The Studio Albums: A chronological, album-by-album history of the band, each album is introduced by Mark Blake and accompanied by insights from Aubrey "Po" Powell. ...Show more
$22.99
AUD
Category: Music
'Magical' GUARDIAN'A gripping tale of the search for meaning in times of turbulence - expressed with Smith's signature poetic flair' VOGUE'Extraordinary ... A tense, teasing mix of reality and dream' Sunday Times'A melancholy mood and poetic language distinguish Smith's third memoir' BBC'Her willingness to look closely at life's closing chapters makes for a magical book' WASHINGTON POSTFollowing a run of New Year's concerts at San Francisco's legendary Fillmore, Patti Smith finds herself tramping the coast of Santa Cruz, about to embark on a year of solitary wandering. Unfettered by logic or time, she draws us into her private wonderland, with no design yet heeding signs, including a talking sign that looms above her, prodding and sparring like the Cheshire Cat. In February, a surreal lunar year begins, bringing with it unexpected turns, heightened mischief, and inescapable sorrow. In a stranger's words, "Anything is possible: after all, it's the year of the monkey." For Patti Smith - inveterately curious, always exploring, tracking thoughts, writing the year evolves as one of reckoning with the changes in life's gyre: with loss, aging, and a dramatic shift in the political landscape of America.Smith melds the Western landscape with her own dreamscape. Taking us from Southern California to the Arizona desert; to a Kentucky farm as the amanuensis of a friend in crisis; to the hospital room of a valued mentor; and by turns to remembered and imagined places - this haunting memoir blends fact and fiction with poetic mastery. The unexpected happens; grief and disillusionment. But as Patti Smith heads toward a new decade in her own life, she offers this balm to the reader: her wisdom, wit, gimlet eye, and above all, a rugged hope of a better world.Riveting, elegant, often humorous, illustrated by Smith's signature Polaroids, Year of the Monkey is a moving and original work, a touchstone for our turbulent times. ...Show more
$39.99
AUD
Category: Music
David Bowie: Changes \b0 is a celebration of the international figure all starry-eyed hopefuls aspired to be when setting out on a path to fame and fortune in the music industry - whether they know it or not. Through more than 150 stellar photos, it tells the story of an artist the likes of which we'd n ever seen, and may never see again. Bowie had a glittering career fuelled by the spirit of reinvention - he left over 20 albums in his wake - and was as colourful in his style and image as he was in his music. If a picture says a thousand words, this book ranks as the definitive manual on how to leave a lasting legacy in the art scene. }} ...Show more
$27.99
AUD
Category: Music
One of the century's most feted singer-songwriters, Wilco's Jeff Tweedy, digs deep into his own creative process to share his unique perspective about song-writing and offers a warm, accessible guide to writing your first song.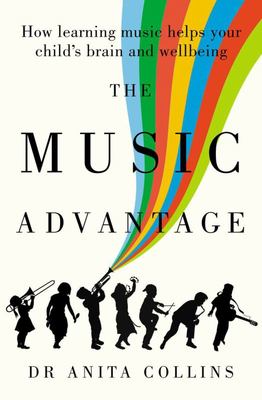 $32.99
AUD
Category: Music
Groundbreaking music educator Dr Anita Collins draws on the latest international neurological research to reveal the extraordinary and often surprising benefits of learning music for children from newborns to teenagers.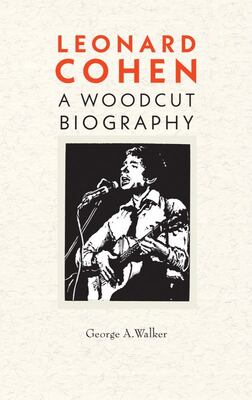 $24.99
AUD
Category: Music
About the previous edition: "Definitely succeeds as an art book, thanks to the quality of Walker's engravings; and as a collectible for Cohen fans, thanks to how well the artist captures his subject." --Foreword Reviews In Leonard Cohen, master engraver George A. Walker offers new perspectives on the l ife and artistic accomplishments of a poet and musician who has captivated generations for six decades and whose influence circles the globe still. Arranged chronologically, the engravings depict scenes from Cohen's many and varied creative endeavors, including poetry, novels, singing and songwriting. The book also presents portraits of some of the many famous characters who shared Cohen's life and friendship, from poets Irving Layton and Allan Ginsberg, to musicians Jimi Hendrix and Janis Joplin, and celebrated artist Andy Warhol. Best read to music, Leonard Cohen presents images of Cohen's iconic public persona alongside vivid interpretations of his ever-evolving work. The engravings compose a biographical mosaic that invites readers to contemplate the public perception of Cohen's critical and commercial acclaim. Some scenes are drawn from history, others from Walker's imagination. The images encourage us to search beyond the visual elements and to see in them a poem, a song, a meaningful turn of phrase. They urge us to consider Cohen's life and work through the lens of our own experience. Leonard Cohen was conceived as a celebration of Cohen's eightieth birthday and was first published as a limited edition of eighty copies hand printed at Walker's studio in Toronto. This revised edition has 2 additional engravings. ...Show more
$49.99
AUD
Category: Music | Series: Leonard Cohen, Untold Stories Ser.
The extraordinary life of one of the world's greatest music and literary icons, in the words of those who knew him best. Poet, novelist, singer-songwriter, artist, prophet, icon--there has never been a figure like Leonard Cohen. He was a true giant in contemporary western culture, entertaining and insp iring people everywhere with his work. From his groundbreaking and bestselling novels, The Favourite Game and Beautiful Losers, to timeless songs such as "Suzanne," "Dance Me to the End of Love," and "Hallelujah," Cohen is a cherished artist. His death in 2016 was felt around the world by the many fans and followers who would miss his warmth, humour, intellect, and piercing insights. Leonard Cohen, Untold Stories chronicles the full breadth of his extraordinary life. The first of three volumes--The Early Years--follows him from his boyhood in Montreal to university, and his burgeoning literary career to the world of music, culminating with his first international tour in 1970. Through the voices of those who knew him best--family and friends, colleagues and contemporaries, rivals, business partners, and his many lovers--the book probes deeply into both Cohen's public and private life. It also paints a portrait of an era, the social, cultural, and political revolutions that shook the 1960s. In this revealing and entertaining first volume, bestselling author and biographer Michael Posner draws on hundreds of interviews to reach beyond the Cohen of myth and reveal the unique, complex, and compelling figure of the real man. ...Show more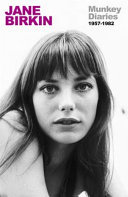 $32.99
AUD
Category: Music
Jane Birkin - actor, singer, songwriter and model - attained international fame with her decade-long musical and personal relationship with Serge Gainsbourg, which featured their internationally controversial hit song 'Je t'aime...moi no plus'. She has also enjoyed a notable career as an actress in Brit ish and French cinema, including Blow-Up, Death on the Nile and Evil Under the Sun. And then there is the Birkin bag... Throughout these years Jane has been keeping a diary: "I've been keeping a journal since I was eleven, writing it to my confidante, the stuffed monkey won in a tombola: Munkey. He has slept by my side, shared my life with John, Serge, Jacques, and been witness to every joy and sadness. Before my children arrived wreaking havoc on my life, I left Munkey in Serge's arms, in the casket where he lay, like a pharaoh. My monkey, protecting him in the after-life. As I re-read my journals, it seems obvious to me that we don't change. What I was twelve years old, I am today. Newspapers are obviously unfair, giving different versions of everything, but here, there is only my version. On principle, I haven't changed anything, and believe me, looking back, I would have preferred to have wiser reactions than I did . . ." We thought we knew nearly everything about Jane Birkin. Her book not only re-creates the flamboyant era of Swinging London and Saint-Germain-des-Prés in the 1970s, it also lets us into the everyday life of an exceptional woman. ...Show more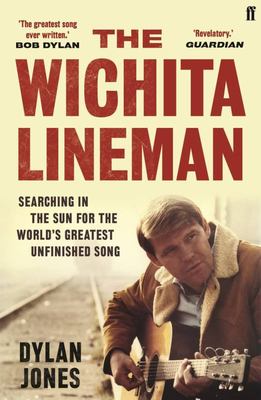 $22.99
AUD
Category: Music
The sound of 'Wichita Lineman' was the sound of ecstatic solitude, but then its hero was the quintessential loner. What a great metaphor he was: a man who needed a woman more than he actually wanted her. Written in 1968 by Jimmy Webb, 'Wichita Lineman' is the first philosophical country song: a heartbre aking torch ballad still celebrated for its mercurial songwriting genius fifty years later. It was recorded by Glen Campbell in LA with a legendary group of musicians known as 'the Wrecking Crew', and something about the song's enigmatic mood seemed to capture the tensions in America at a moment of crisis. Fusing a dribble of bass, searing strings, tremolo guitar and Campbell's plaintive vocals, Webb's paean to the American West describes a telephone lineman's longing for an absent lover, who he hears 'singing in the wire' - and like all good love songs, it's an SOS from the heart. Mixing close-listening, interviews and travelogue, Dylan Jones explores the legacy of a record that has entertained and haunted millions for over half a century. What is it about this song that continues to seduce listeners, and how did the parallel stories of Campbell and Webb - songwriters and recording artists from different ends of the spectrum - unfold in the decades following? Part biography, part work of musicological archaeology, The Wichita Lineman opens a window on to America in the late-twentieth century through the prism of a song that has been covered by myriad artists in the intervening decades. 'Americana in the truest sense: evocative and real.' Bob Stanley 'It's just another song to me. I've written 1,000 of them and it's really just another one.' Jimmy Webb 'When I heard it I cried. It made me cry because I was homesick. It's just a masterfully written song.' Glen Campbell 'I love the song because its as though it's been in my life forever.' Amy Raphael 'It's not just the perfect pop song, it's almost perfect as an idea, existing outside of the song itself.' Stuart Maconie 'I don't really think of 'Wichita Lineman' as easy listening, I just think it's a great song.' Paul Weller ...Show more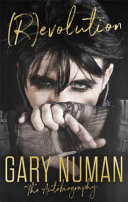 $34.99
AUD
Category: Biography & Memoir
Gary Numan is one of Britain's most important and respected musical artists. He has been lauded by everyone from Prince ('His album Replicas never left my turntable . . . There are people still trying to work out what a genius he was') through the Foo Fighters and Nine Inch Nails to Lady Gaga ('[He] pro ves music has always been really inventive for the masses'). (R)evolution is Numan's long-awaited memoir; one that charts his two lives. The first: from growing up in west London, where he was expelled from school and beaten up daily for looking different, before discovering his first synthesiser and conquering the music world in rapid time; to the extravagance, the undiagnosed Asperger's and the slow decline of a career that faded into near obscurity. The second: a twenty-plus year renaissance, catalysed by the date with a super-fan, which has allowed Gary to rediscover his creativity, produce some of his best music and become the true Godfather of electro-pop. This is the story of one man, several dozen synthesisers, multiple issues and two desperately different lives. ...Show more