$12.99
AUD
Category: Mother's Day | Series: Miffy
Mother Bunny loves flowers. She loves teaching Miffy all about her favourite blooms. Today is Mother Bunny's special day. Miffy gives her mother the most beautiful flowers she can find. Mother Bunny is overjoyed! Mother Bunny loves flowers. She loves teaching Miffy all about her favourite blooms. Today is Mother Bunny's special day. Miffy gives her mother the most beautiful flowers she can find. Mother Bunny is overjoyed! ...Show more
$32.99
AUD
Category: Mind Body Spirit
An exquisitely illustrated uplifting self-care guide for mothers by the bestselling author of When Life is Not Peachy. 'Pip's words are like a knowing hug of reassurance telling you everything is going to be OK, and making you think kind thoughts about yourself and the parenting you're doing.' CHRISSIE SWAN Mums are the greatest yet least appreciated humans and it's time they had their own huggable book all about mum care! Whether your child is 2 or 20, it can be easy to get lost in day-to-day survival mode and forget the long game - the magic you have already made and that they really will be OK in the end. Days Like These is an uplifting guide to supporting yourself and other mums you know. Let bestselling author Pip Lincolne remind you that it's fine to go slow as she helps you shift expectations (so many expectations!), drop the guilt, choose fresh ways to measure success, find yourself again and remember the things that delight you in the everyday. Because you are not alone and sometimes we all need a reminder that we're doing our best on this life-changing journey called motherhood. ...Show more
$27.99
AUD
Category: 2 to 6 Years Old
A mother is a nest, a mirror, a moon. The baby sees their mother in every aspect of their day. As the pages go by, the child grows. The mother who was a refuge becomes a road, a story, and a show. On the final page, the child is ready to take their first steps. This unique story looks through the baby's eyes for an unexpected and affecting picture of parents and home--shown through bright, contemporary illustrations and special inks. ...Show more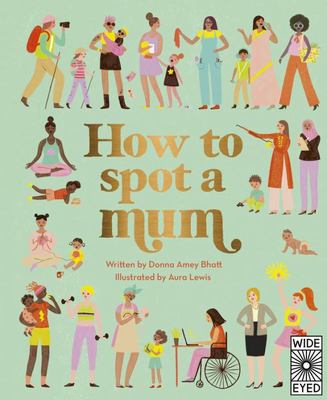 How to Spot a Mum
by Donna Amey; Aura Lewis (Illustrator)
$19.99
AUD
Category: 2 to 6 Years Old
Everyone has an idea of what a mum is, and each one does the job slightly differently. In How to Spot a Mum, we meet all different types of mum, from the Chatty Mum who's always got a story, to the Rebel Mum who never reads the instructions. This tongue-in-cheek tribute and 'Spotter's Guide' to mums is the perfect Mother's Day gift and can be enjoyed by mothers and children alike. ...Show more
$14.99
AUD
Category: Board Books
Join Bluey and Bingo as they try to answer the question- can grannies dance? Bluey has been a phenomenal success since airing on ABC KIDS in October 2018, amassing legions of dedicated fans and taking the coveted position of being the most watched program ever on ABC iView, with over 200 million plays. It has also topped the Australian iTunes Kids Chart with the series peaking at #1 and consistently remaining in the Top 5. ...Show more
$11.99
AUD
Category: Board Books | Series: Little Fish
Hello! I am Little Fish, swimming in the sea.  I love my mummy very much, and Mummy Fish loves me.  Join Little Fish and Mummy for a special day together! This heart-warming story follows Little Fish and Mummy on a rhyming adventure under the sea: swimming, blowing big bubbles and saying hello to all their fishy friends. Little ones will love this sturdy fish-shaped book that's all about the special bond between a mother and child ...Show more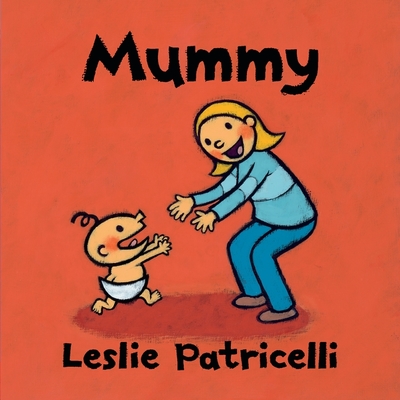 Mummy
by Leslie Patricelli
$14.99
AUD
Category: 2 to 6 Years Old
Every day is Mother's Day as the inimitable Baby sings Mummy's praises in a board book full of humour and heart. Now we dance. Wiggle, wiggle. I can make my mummy giggle! Mummy gives hugs and kisses and says Baby's belly is delicious. She makes spaghetti that's yummy and cleans Baby's face and tummy. Then it's off to the park to play hide-and-seek ... where's Mummy? Simple (and silly) pleasures abound in this Baby's-eye celebration of a beloved mummy.   ...Show more
$17.99
AUD
Category: 2 to 6 Years Old
Errol's mum won't get off the phone. So there's only one thing for Errol to do... Find out what happens when cheeky Errol puts his mum up for sale! 
$19.99
AUD
Category: 2 to 6 Years Old
Good mums come in many different shapes and species. Get set to meet some of Mother Nature's most marvellous mums.  Philip Bunting celebrates mothers with this laugh-out-loud book that combines his signature humour and glorious illustrations with fascinating facts about just what motherhood looks like a cross the animal kingdom.  ...Show more
$17.99
AUD
Category: 2 to 6 Years Old
Snuggling up for a bedtime story. Kissing a sore knee to make it better. Pushing the swing as high as the sky. There are a million different reasons to say...Thanks Mum!
$16.99
AUD
Category: 0 to 2 Years Old
Bluey and Bingo love their mum and she loves them! Discover all of Chilli's special mum skills in this touching and humorous book. The perfect Mother's Day gift for Bluey fans young and old. Bluey has been a phenomenal success since airing on ABC KIDS in October 2018, amassing legions of dedicated fans and hugely popular ranges of books, toys, clothes, games and more. It holds the coveted position of being the most watched program ever on ABC iView, with over 260 million plays for Series One, and is the winner of an International Emmy for Most Outstanding Children's Programme.   ...Show more
$16.99
AUD
Category: 0 to 2 Years Old
Bluey wants to play Mum School instead of having her bath. But will the kids listen to her? A gorgeous hardback book for kids of all ages. Bluey has been a phenomenal success since airing on ABC KIDS in October 2018, amassing legions of dedicated fans and hugely popular ranges of books, toys, clothes, g ames and more. It holds the coveted position of being the most watched program ever on ABC iView, with over 260 million plays for Series One, and is the winner of an International Emmy for Most Outstanding Children's Programme.   ...Show more