$59.99
AUD
Category: History
A new history of the Vikings - told from their own perspective rather than that of their victims The 'Viking Age' is traditionally held to begin in June 793 when Scandinavian raiders attacked the monastery of Lindisfarne in Northumbria, and to end in September 1066, when King Harald Hardrada of Norwa y died leading the charge against the English line at the Battle of Stamford Bridge. This book, the most wide-ranging and comprehensive assessment of the current state of our knowledge, takes a refreshingly different view. It shows that the Viking expansion began generations before the Lindisfarne raid, and traces Scandinavian history back centuries further to see how these people came to be who they were. The narrative ranges across the whole of the Viking diaspora, from Vinland on the eastern American seaboard to Constantinople and Uzbekistan, with contacts as far away as China. Based on the latest archaeology, it explores the complex origins of the Viking phenomenon and traces the seismic shifts in Scandinavian society that resulted from an economy geared to maritime war. Some of its most striking discoveries include the central role of slavery in Viking life and trade, and the previously unsuspected pirate communities and family migrations that were part of the Viking 'armies' - not least in England. Especially, Neil Price takes us inside the Norse mind and spirit-world, and across their borders of identity and gender, to reveal startlingly different Vikings to the barbarian marauders of stereotype. He cuts through centuries of received wisdom to try to see the Vikings as they saw themselves - descendants of the first human couple, the Children of Ash and Elm. Healso reminds us of the simultaneous familiarity and strangeness of the past, of how much we cannot know, alongside the discoveries that change the landscape of our understanding. This is an eye-opening and surprisingly moving book. ...Show more
Last Witnesses: Unchildlike Stories
by Svetlana Alexievich; Richard Pevear (Translator); Larissa Volokhonsky (Translator)
$22.99
AUD
Category: Classics | Series: Penguin Modern Classics Ser.
What did it mean to grow up in the Soviet Union during the Second World War? In the late 1970s, Svetlana Alexievich started interviewing people who had experienced war as children, the generation that survived and had to live with the trauma that would forever change the course of the Russian nation. W ith remarkable care and empathy, Alexievich gives voice to those whose stories are lost in the official narratives, uncovering a powerful, hidden history of one of the most important events of the twentieth century. Published to great acclaim in the Soviet Union in 1985 and now available in English for the first time, this masterpiece offers a kaleidoscopic portrait of the human consequences of the war - and an extraordinary chronicle of the Russian soul. ...Show more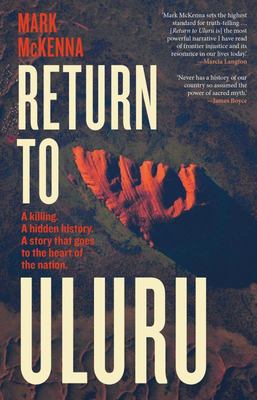 $34.99
AUD
Category: History
A killing. A hidden history. A story that goes to the heart of the nation. When Mark McKenna set out to write a history of the centre of Australia, he had no idea what he would discover. One event in 1934 - the shooting at Uluru of Aboriginal man Yokunnuna by white policeman Bill McKinnon, and subseque nt Commonwealth inquiry - stood out as a mirror of racial politics in the Northern Territory at the time. But then, through speaking with the families of both killer and victim, McKenna unearthed new evidence that transformed the historical record and the meaning of the event for today. As he explains, 'Every thread of the story connected to the present in surprising ways.' In a sequence of powerful revelations, McKenna explores what truth-telling and reconciliation look like in practice. Return to Uluru brings a cold case to life. It speaks directly to the Black Lives Matter movement, but is completely Australian. Recalling Chloe Hooper's The Tall Man, it is superbly written, moving, and full of astonishing, unexpected twists. Ultimately it is a story of recognition and return, which goes to the very heart of the country. At the centre of it all is Uluru, the sacred site where paths fatefully converged. 'Mark McKenna has exposed the wounded heart of Australia. Never has a history of our country so assumed the power of sacred myth. Return to Uluru is a spellbinding story of death and resurrection that is Australian to its core.' --James Boyce 'Mark McKenna sets the highest standard for truth-telling of the kind that Australians so urgently need if they are to live in this country with honour. I feel sure that this book will become an Australian classic, not the first of its kind, but certainly the most powerful narrative I have read of frontier injustice and its resonance in our lives today.' --Marcia Langton ...Show more
$49.99
AUD
Category: History
366 quotations - one for every day of the (leap) year - each with a fascinating historical story.
$22.99
AUD
Category: History
It's 1941. Imagine you're Winston Churchill. The Battle of the Atlantic is a disaster. Supply ships ferrying vital weapons, food and fuel from North America are being torpedoed by the German U-boats. You are concealing from the country the number of ships sunk. You are concealing the number of men kil led. Without the supply ships Britain will starve. The tide of the war is turning in Germany's favour. This is the story of the game of battleships that won the Second World War. In 1941 Prime Minster Winston Churchill gathered a group of unlikely heroes - a retired naval captain and eight brilliant young women, the youngest only seventeen years-old - to form a secret strategy unit. On the top floor of a ramshackle HQ in Liverpool, the Western Approaches Tactical Unit spent day and night playing war games to crack the U-boat tactics. A Game of Birds and Wolves takes us from the steamy fug of a U-boat as the German aces coordinate their wolfpack, to the tense atmosphere of operation room as the British team plot battles at sea on the map. The story of Operation Raspberry and its unsung heroines has never been told before. Investigative journalist Simon Parkin brings these hidden figures into the light in this gripping tale of war at sea.     ...Show more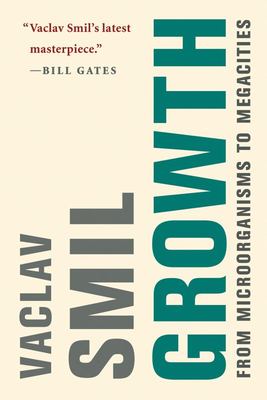 $34.99
AUD
Category: History
Growth has been both an unspoken and an explicit aim of our individual and collective striving. It governs the lives of microorganisms and galaxies; it shapes the capabilities of our extraordinarily large brains and the fortunes of our economies. Growth is manifested in annual increments of continental crust, a rising gross domestic product, a child's growth chart, the spread of cancerous cells. In this magisterial book, Vaclav Smil offers systematic investigation of growth in nature and society, from tiny organisms to the trajectories of empires and civilizations. Smil takes readers from bacterial invasions through animal metabolisms to megacities and the global economy. He begins with organisms whose mature sizes range from microscopic to enormous, looking at disease-causing microbes, the cultivation of staple crops, and human growth from infancy to adulthood. He examines the growth of energy conversions and man-made objects that enable economic activities-developments that have been essential to civilization. Finally, he looks at growth in complex systems, beginning with the growth of human populations and proceeding to the growth of cities. He considers the challenges of tracing the growth of empires and civilizations, explaining that we can chart the growth of organisms across individual and evolutionary time, but that the progress of societies and economies, not so linear, encompasses both decline and renewal. The trajectory of modern civilization, driven by competing imperatives of material growth and biospheric limits, Smil tells us, remains uncertain. ...Show more
$22.99
AUD
Category: History
A sweeping history of the often-violent conflict between Islam and the West, shedding a revealing light on current hostilities The West and Islam -- the sword and scimitar -- have clashed since the mid-seventh century, when, according to Muslim tradition, the Roman emperor rejected Prophet Muhammad's o rder to abandon Christianity and convert to Islam, unleashing a centuries-long jihad on Christendom. Sword and Scimitar chronicles the decisive battles that arose from this ages-old Islamic jihad, beginning with the first major Islamic attack on Christian land in 636, through the Muslim occupation of nearly three-quarters of Christendom which prompted the Crusades, followed by renewed Muslim conquests by Turks and Tatars, to the European colonization of the Muslim world in the 1800s, when Islam largely went on the retreat -- until its reemergence in recent times. Using original sources in Arabic and Greek, preeminent historian Raymond Ibrahim describes each battle in vivid detail and explains how these wars and the larger historical currents of the age reflect the cultural fault lines between Islam and the West. The majority of these landmark battles -- including the battles of Yarmuk, Tours, Manzikert, the sieges at Constantinople and Vienna, and the crusades in Syria and Spain--are now forgotten or considered inconsequential. Yet today, as the West faces a resurgence of this enduring Islamic jihad, Sword and Scimitar provides the needed historical context to understand the current relationship between the West and the Islamic world -- and why the Islamic State is merely the latest chapter of an old history. ...Show more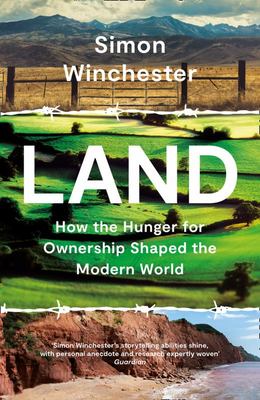 $34.99
AUD
Category: History
From the bestselling author Simon Winchester, a human history of land around the world: who mapped it, owned it, stole it, cared for it, fought for it and gave it back. The ownership of land has always been complicated, opaque, and more than a little anarchic when viewed from the outside. In this book, Simon Winchester explores the the stewardship of land, the ways it is delineated and changes hands, the great disputes, and the questions of restoration – particularly in the light of climate change and colonialist reparation. A global study, this is an exquisite exploration of what the ownership of land might really mean – not in dry-as-dust legal terms, but for the people who live on it. ...Show more
$24.99
AUD
Category: History
THE SUNDAY TIMES BESTSELLER 'Hypnotic, shocking and unputdownable' JOHN LE CARRÉ 'Remarkable' THE SUNDAY TIMES 'Breathtaking, gripping, shattering' ELIF SHAFAK 'A taut and finely crafted factual thriller' OBSERVER 'A triumph of research and brilliant storytelling' ANTONY BEEVOR 'Extraordinary' EVENING STANDARD In this riveting real-life thriller, Philippe Sands offers a unique account of the daily life of senior Nazi SS Brigadeführer Otto Freiherr von Wächter and his wife, Charlotte. Drawing on a remarkable archive of family letters and diaries, he unveils a fascinating insight into life before and during the war, as a fugitive on the run in the Alps and then in Rome, and into the Cold War. Eventually the door is unlocked to a mystery that haunts Wächter's youngest son, who continues to believe his father was a good man - what happened to Otto Wächter while he was preparing to travel to Argentina on the 'ratline', assisted by a Vatican bishop, and what was the explanation for his sudden and unexpected death? ...Show more
$24.99
AUD
Category: History
A pacy history of China that can be read in an afternoon, but will transform your perspective for a lifetime. From kung-fu to tofu, tea to trade routes, sages to silk, China has influenced cuisine, commerce, military strategy, aesthetics and philosophy across the world for thousands of years. Chinese hi story is sprawling and gloriously messy. It is full of heroes who are also villains, prosperous ages and violent rebellions, cultural vibrancy and censorious impulses, rebels, loyalists, dissidents and wits. The story of women in China, from the earliest warriors to twentieth-century suffragettes, is rarely told. And historical spectres of corruption and disunity, which have brought down many a glorious ruling house, continue to haunt the People's Republic of China today. Modern China is seen variously as an economic powerhouse, an icon of urbanisation, a propaganda state and an aggressive superpower seeking world domination. China expert Linda Jaivin distils a vast history into a short, readable account that tells you what you need to know about the Middle Kingdom, from its philosophical origins to its political system, to the COVID-19 pandemic and where China is likely to lead the world. ...Show more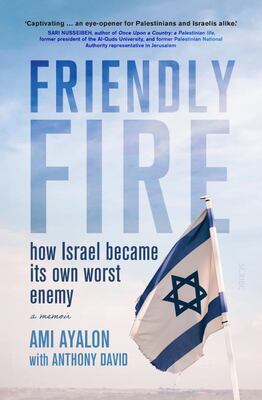 $31.82
AUD
Category: History
A highly decorated Israeli military officer, leader, and former director of the internal security service, Shin Bet, sees the light on what his country must do to achieve a lasting peace between Israel and the Palestinians. In this deeply personal journey of discovery, Ami Ayalon seeks input and perspe ctive from Palestinians and Israelis whose experiences differ from his own. As head of the Shin Bet security agency, he gained empathy for 'the enemy' and learned that when Israel carries out anti-terrorist operations in a political context of hopelessness, the Palestinian public will support violence, because they have nothing to lose. Researching and writing Friendly Fire, he came to understand that his patriotic life had blinded him to the self-defeating nature of policies that have undermined Israel's civil society while heaping humiliation upon its Palestinian neighbours. 'If Israel becomes an Orwellian dystopia,' Ayalon writes, 'it won't be thanks to a handful of theologians dragging us into the dark past. The secular majority will lead us there motivated by fear and propelled by silence.' Ayalon is a realist, not an idealist, and many who consider themselves Zionists will regard as radical his conclusions about what Israel must do to achieve relative peace and security and to sustain itself as a Jewish homeland and a liberal democracy. ...Show more
$22.99
AUD
Category: History
Through ancient art, evocative myth, exciting archaeological revelations and philosophical explorations Bettany Hughes shows why this immortal goddess endures through to the twenty-first century, and what her journey through time reveals about what matters to us as humans. Charting Venus's origins in p owerful ancient deities, Bettany demonstrates that Venus is far more complex than first meets the eye. Beginning in Cyprus, the goddess's mythical birthplace, Bettany decodes Venus's relationship to the Greek goddess Aphrodite, and, in turn, Aphrodite's mixed-up origins both as a Cypriot spirit of fertility and procreation - but also, as a descendant of the prehistoric war goddesses of the Near and Middle East, Ishtar, Inanna and Astarte. On a voyage of discovery to reveal the truth behind Venus, Hughes reveals how this mythological figure is so much more than nudity, romance and sex. It is the both the remarkable story of one of antiquity's most potent forces, and the story of human desire - how it transforms who we are and how we behave. ...Show more