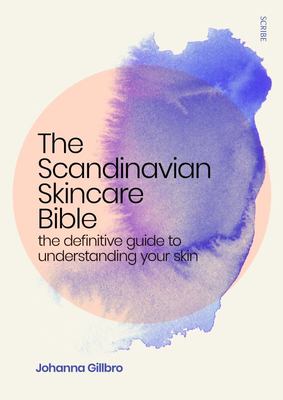 $35.00
AUD
Category: Health
The Swedish bestseller that will revolutionize the way you treat your skin. Beautiful, healthy skin is a holy grail for teens with acne and adults with wrinkles alike, and multi-step beauty routines are all the rage. But we know surprisingly little about our largest organ. Think drinking water will repl enish your skin? Think again. More products, better skin? Nope. And an expensive product doesn't guarantee reliable results. You don't need to cleanse your skin in the morning; in fact, too much cleansing can be damaging. Toner is redundant, natural products are not always best, and bacteria are not the enemy--and that's just the beginning! Learn how to read the labels on products, know exactly what it is you're putting on your skin, and make better decisions about how you care for it. Using cutting-edge research about the microbiome, as well as the relationship between gut health and skin,The Scandinavian Skincare Bible challenges how we look at beauty today. By revealing the science and exposing commercial tricks, Dr Gillbro empowers us to lay the foundation for healthy, beautiful skin. ...Show more
$35.00
AUD
Category: Health
"Fun, interesting and credible." -New York Times Book Review A preventative medicine physician and staff writer for The Atlantic explains the surprising and unintended effects of our hygiene practices in this informative and entertaining introduction to the new science of skin microbes and probiotics.   Keeping skin healthy is a booming industry, and yet it seems like almost no one agrees on what actually works. Confusing messages from health authorities and ineffective treatments have left many people desperate for reliable solutions. An enormous alternative industry is filling the void, selling products that are often of questionable safety and totally unknown effectiveness. In Clean, doctor and journalist James Hamblin explores how we got here, examining the science and culture of how we care for our skin today. He talks to dermatologists, microbiologists, allergists, immunologists, aestheticians, bar-soap enthusiasts, venture capitalists, Amish people, theologians, and straight-up scam artists, trying to figure out what it really means to be clean. He even experiments with giving up showers entirely, and discovers that he is not alone. Along the way he realizes that most of our standards of cleanliness are less related to health than most people think. A major part of the picture has been missing: a little-known ecosystem known as the skin microbiome--the trillions of microbes that live on our skin and in our pores. These microbes are not dangerous; they're more like an outer layer of skin that no one knew we had, and they influence everything from acne, eczema, and dry skin to how we smell. The new goal of skin care will be to cultivate a healthy biome--and to embrace the meaning of "clean" in the natural sense. This can mean doing much less, saving time, money, energy, water, and plastic bottles in the process. Lucid, accessible, and deeply researched, Clean explores the ongoing, radical change in the way we think about our skin, introducing readers to the emerging science that will be at the forefront of health and wellness conversations in coming years. ...Show more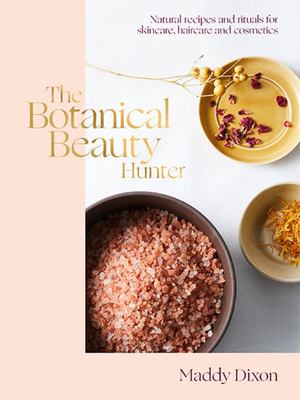 $24.99
AUD
Category: Health
The Botanical Beauty Hunter is a practical guide filled with recipes, advice and the secrets behind everything natural beauty, from ancient Ayurvedic beauty rituals to superfoods to eat for healthy beautiful skin. Drawing on her knowledge as a natural beauty expert and her experience in the beauty indu stry, author Maddy Dixon shares practical natural beauty knowledge so that you too can avoid using toxic synthetic products on your skin. Including beautiful cleansers, balms, scrubs and moisturizers, these recipes for hair, face and body are accessible and easy to make. The Botanical Beauty Hunter allows us to be sustainable, healthy, and make natural botanical choices for our skin-care, haircare and cosmetics to enhance beauty at any age.   ...Show more
$24.99
AUD
Category: Health
Do you want to protect animals from cruelty? Do you want to stop climate change in its tracks? Do you want to be happier and healthier than ever before? Vegan Living shows you how. In this easy guide to a cruelty-free, plant-based life, vegan and long-time advocate Ondine Sherman--co-founder of animal p rotection organization Voiceless--shares her knowledge, lessons, tips and tricks. Whether you're already partially vegan, a vegetarian, or someone looking to make positive lifestyle changes, Vegan Living offers effective tools so you can move forward in the healthiest way possible. It also features answers to a host of common questions about making the switch. This book will teach you how to live more kindly, offering inspiration and support as you progress. Learn how to tweak your lifestyle and achieve real-world impact. With your small step towards sustainability, you really can be a part of making the world a happier, healthier place. ...Show more
$34.99
AUD
Category: Health
Explore the science behind your daily living habits and make your day healthier, happier, and more productive. Many of the activities we take for granted are in fact contrary to a healthy lifestyle. In this groundbreaking book, long-held beliefs are exploded by new science: drinking eight glasses a day is too much; breakfast isn't the most important meal of the day; smartphones are not making us all depressed. Bringing to bear the latest research in psychology, nutrition, biology, and physics, Dr Stuart Farrimond unearths the facts behind the fads, and provides take-away advice on every area of our lives - and all delivered in Dr Stu's trademark style; approachable, authoritative, and above all, entertaining. The Science of Living debunks pseudo-science and delivers only the facts. One day - one body - over 200 examples of science in action. ...Show more
$0.00
AUD
Category: Health
Did you know that blueberries can help you cope with the after-effects of trauma? That salami can cause depression, or that boosting Vitamin D intake can help treat anxiety? When it comes to diet, most people's concerns involve weight loss, fitness, cardiac health, and longevity. But what we eat affects more than our bodies; it also affects our brains. And recent studies have shown that diet can have a profound impact on mental health conditions ranging from ADHD to depression, anxiety, sleep disorders, OCD, dementia and beyond. Dr. Uma Naidoo is a board-certified psychiatrist, nutrition specialist, and professionally trained chef. In The Food-Mood Connection, she draws on cutting-edge research to explain the many ways in which food contributes to our mental health, and shows how a sound diet can help treat and prevent a wide range of psychological and cognitive health issues. Packed with fascinating science, actionable nutritional recommendations, and delicious, brain-healthy recipes, The Food-Mood Connection is the go-to guide to optimizing your mental health with food. ...Show more
$36.99
AUD
Category: Health
Featuring 80 brand-new recipes and twelve weeks of meal plans, this easy-to-follow, comprehensive lifestyle solution can help you not only to reach your weight-loss goals, but also to maximise the diet's benefits for improved metabolic health and blood glucose control, and effective type 2 diabetes prev ention and management.Based on research from around the world, as well as original CSIRO research, the low-carb diet and exercise plan has proved successful in managing preventable and lifestyle-related metabolic diseases, including obesity and type 2 diabetes. The diet lowers the proportion of carbohydrate relative to protein and unsaturated 'healthy' fat, and encourages participants to follow a regular exercise routine.     ...Show more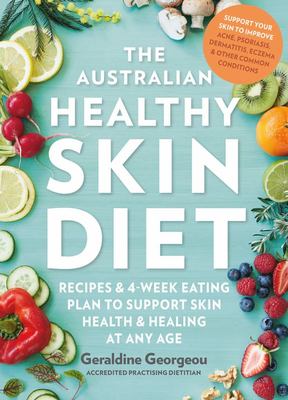 $35.00
AUD
Category: Health
Must-read dietary advice and recipes for healthy skin for Australians of all ages, tackling acne, dermatitis and other common conditions.
$29.99
AUD
Category: Health
THE NO. 1 BESTSELLER AUSTRALIAN AND NEW ZEALAND EDITION "I haven't felt this good in years." Sophie, 29, former sufferer of IBS (irritable bowel syndrome) Your gut is astonishingly clever. It contains millions of neurons - as many as you would find in the brain of a cat - and is home to the microbiom e, an army of microbes that influences your mood, weight and immune system. In this groundbreaking book, Dr Mosley takes us on a revelatory journey through the gut, showing how junk food and overuse of antibiotics have wiped out many "good" gut bacteria, leading to a modern plague of allergies, food intolerances and obesity. Setting the record straight on everything from prebiotics to probiotics, fermented foods to fasting, Dr Mosley provides scientifically proven ways to control your appetite and boost your mood. The Clever Guts Diet is packed with delicious, healing recipes, menu plans, checklists and tips - all the tools you need to transform your gut and change the way you eat forever. "I am one of the few people to have seen their own guts in action, and I can honestly say it was one of the most remarkable and informative experiences of my scientific career. In this book I'll tell you how your gut makes you who you are, and what you can do about it." - Dr Michael Mosley Praise for The Clever Guts Diet 'Written by the world's top "gut health guru", Mosely's new book is a balanced and evidence-based account of how it all works. Now the lay person can implement a diet plan and understand why it's going to work.' Nobel Prize winner, Professor Barry Marshall, Marshall Centre for Infectious Diseases Research and Training 'The life-changing new plan that'll make you healthier, happier and slimmer.' Daily Mail 'This book contains a very clear summary of the latest research and hopefully will go far to teach the public about our science (for which I am very grateful!).' Dr Nicholas Chia, Microbiome Program, Mayo Institute 'A fascinating journey exploring the gut and its tiny inhabitants. As Michael Mosley points out, we are only just beginning to get to grips with this mysterious world. Do try his pumpkin porridge or purple sauerkraut and examine your gut feelings.' Dr Roy Taylor, Professor of Medicine and Metabolism, Newcastle University (UK) 'Clever Guts is very well researched and well written. I'm a dermatologist with a particular interest in eczema and acne, and this emerging area of research is making us all reconsider how important gut health is and what we can do to optimise it.' Dr Clare Tait, Consultant Dermatologist at the Royal Perth Hospital and Fellow, Royal College of Physicians 'Dr Mosley, one of the world's leading writers covering nutrition and health, does it again with a very informative and entertaining book. Follow his advice for better gut health.' Dr Valter Longo, Director of the University of Southern California Longevity Institute 'A must read for all parents who want to understand the importance of good gut health in their children. This humorous, easy to read book has the potential to change a lot of lives.' Professor Desiree Silva, Consultant Paediatrician, University of Western Australia ...Show more
$34.99
AUD
Category: Health
Like most doctors, Peter Brukner was trained to believe that drugs and surgery are the answers to all medical problems - including the epidemics of obesity, diabetes and other 'modern illnesses' that are threatening our healthcare system and the life expectancy of future generations. For years he was di smissive of any 'alternative' diets or lifestyle changes. But that all changed when, facing the double threat of obesity and diabetes himself, his research led to a shocking realisation that overturned a lot of the medical 'truth' he'd taken for granted- our dietary guidelines and food pyramid have no scientific basis. So he switched to a low-carb, healthy fat lifestyle - and dropped 13 kilos, lowered his insulin levels and drastically improved his liver function in just three months. In A Fat Lot of GoodDr Brukner busts the dietary myths we've been living by for decades and gives you all the information you need, in as simple a way as possible, to live a longer, healthier and - most importantly - more enjoyable life. A Fat Lot of Goodfeatures- A The real reasons why we're all getting fatter and less healthy A The lowdown on carbs, fats and proteins- what they do, which we actually need and how much A What you need to know about insulin, inflammation and the gut microbiome A Dr Brukner's Five Golden Rules for a healthy lifestyle A Tips on reading food labels, making smart choices when eating out and buying real food on a budget A Advice on how to get the right levels of exercise, sleep and sun to boost your health A A selection of simple low-carb, healthy fat recipes to get you started Packed full of the latest research and countless practical tips, A Fat Lot of Goodis the complete toolkit for building the healthy lifestyle that's right for you. All author proceeds donated to SugarByHalf. ...Show more
$24.99
AUD
Category: Health
The companion guide to the groundbreaking #1 bestselling The Fast Diet, with 150 delicious and nutritious, low-calorie recipes - illustrated in full colour throughout.
$59.99
AUD
Category: Health
Used as a reference by students of acupuncture, Healing with Whole Foods is an invaluable guide to the theory and practice of Chinese medicine. With facts about green foods such as spirulina and blue-green algae and information about the "regeneration diets" used by cancer patients and arthritics, it is also an accessible primer on nutrition—and a inspiring cookbook with more than 300 mostly vegetarian, nutrient-packed recipes. The information on Chinese medicine is useful for helping to diagnose health imbalances, especially nascent illnesses. It's smartly paired with the whole-foods program: because the Chinese have attributed various health-balancing properties to foods, you can tailor your diet to help alleviate symptoms of illness. For example, Chinese medicine dictates that someone with low energy and a pale complexion (a yin deficiency) would benefit from avoiding bitter foods and increasing "sweet" foods such as soy, black sesame seeds, parsnips, rice, and oats. (Note that the Chinese definition of sweet foods is much different from the American one!) Pitchford says in his dedication that he hopes the reader finds "healing, awareness, and peace" by following his program. The diet is certainly ascetic by American standards (no alcohol, caffeine, white flour, fried foods, or sugar, and a minimum of eggs and dairy) but the reasons he gives for avoiding these "negative energy" foods are compelling. From the adrenal damage imparted by coffee to the immune dysfunction brought on by excess refined sugar, Pitchford spurs you to rethink every dietary choice and its ultimate influence on your health. Without being alarmist, he offers dietary tips for protecting yourself against the dangers of modern life, including neutralizing damage from water fluoridation. There's further reading on food combining, female health, heart disease, pregnancy, fasting, and weight loss. Overall, this is a wonderful book for anyone who's serious about strengthening his or her body from the inside out. ...Show more