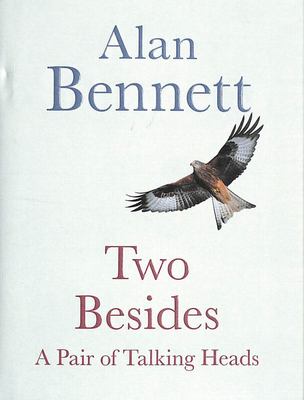 $19.99
AUD
Category: Film
Two brand new monologues in the Talking Heads series, published here for the first time.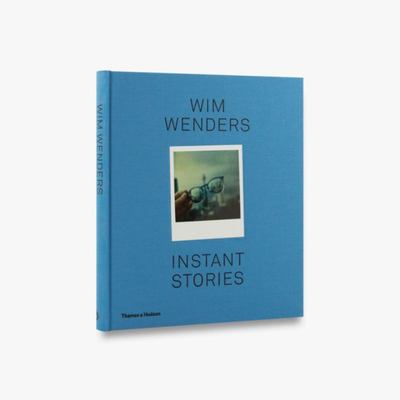 $75.00
AUD
Category: Film
As well as being an acclaimed filmmaker and a member of the New German Cinema movement, Wim Wenders (b. 1945) has also made an international name for himself as a photographer, with shows all over the world. While previous exhibitions have focused on his large-format colour photography, he now opens a t reasure chest of Polaroids taken during the 1970s and 1980s, to accompany an exhibition at the Photographers' Gallery, London. Here are portraits of friends, actors and personal heroes; souvenirs of places and events from the life of a young travelling filmmaker; impressions of his first trips to the US, shots of movie icons on American TV screens, the cinemas of provincial Germany in the 1970s, and much more. The adventure of shooting films around the world becomes an almanac of adventure, curiosity and tranquillity. Wenders's instant photographs are interwoven with his own stories, memories and flights of fancy that weave the images into an intimate and poetic journey. Instant Stories is a photographic road movie of the director's early years, as he rose to global fame with films such as The Scarlet Letter, Alice in the Cities, Wrong Move, Kings of the Road, and The American Friend. ...Show more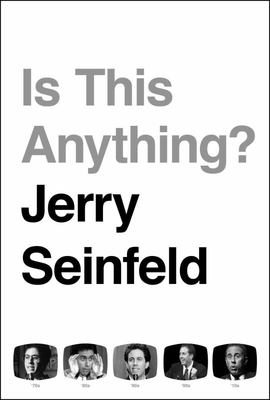 $49.99
AUD
Category: Film
The first book in twenty-five years from Jerry Seinfeld features his best work across five decades in comedy. Since his first performance at the legendary New York nightclub Catch a Rising Star as a twenty-one-year-old student in autumn of 1975, Jerry Seinfeld has written his own material and saved eve rything. 'Whenever I came up with a funny bit, whether it happened on a stage, in a conversation, or working it out on my preferred canvas - the big yellow legal pad - I kept it in one of those old-school accordion folders,' Seinfeld writes. 'So I have everything I thought was worth saving from forty-five years of hacking away at this for all I was worth.' For this book, Jerry Seinfeld has selected his favourite material, organised decade by decade. In page after hilarious page, one brilliantly crafted observation after another, readers will witness the evolution of one of the great comedians of our time and gain new insights into the thrilling but unforgiving art of writing stand-up comedy.   ...Show more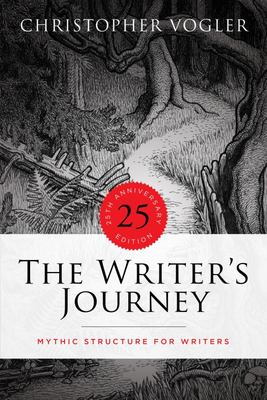 $49.99
AUD
Category: Film
Originally an influential memo Vogler wrote for Walt Disney Animation executives regarding The Lion King, The Writer's Journey details a twelve-stage, myth-inspired method that has galvanized Hollywood's treatment of cinematic storytelling. A format that once seldom deviated beyond a traditional three-a ct blueprint, Vogler's comprehensive theory of story structure and character development has met with universal acclaim, and is detailed herein using examples from myths, fairy tales, and classic movies. This book has changed the face of screenwriting worldwide over the last 25 years, and continues to do so. ...Show more
$12.99
AUD
Category: Film | Series: The\Little Book Of... Ser.
The show that made the ordinary extraordinary.22 years on from the show's divisive final episode, Seinfeld remains Master of it's Domain thanks to it's sharp dialogue, unforgettable characters and dedication to unpacking society's smallest details.Not since William Shakespeare has popular culture had su ch an impact on the English language, and collected here is the show's best advice, quotes, facts and yada, yada, yada. It's the complete guide to the world as told by Jerry Seinfeld and Larry David."You know you could let the house go. You could let yourself go. A good-looking blind woman doesn't even know you're not good enough for her."George on why he'd prefer to date a blind woman over a deaf woman.From QuoteCatalog.com - Seinfeld, Season 7, The Wink"Lawrence Tierney scared the living crap out of all of us"Jason Alexander (George) on why Elaine's father only appears in one episode.From ranker.com - Dramatic Stories From Behind The Scenes Of "Seinfeld"."People don't turn down money! It's what separates us from the animals."One of the few times when on-screen Jerry differed from his off-screen counterpart - Jerry Seinfeld turned down $10 million per episode to bring Seinfeld back for a tenth season. ...Show more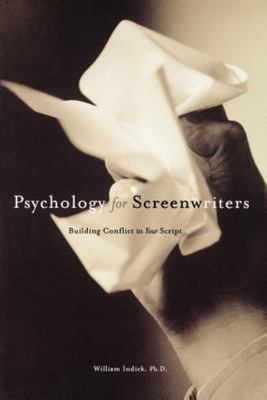 $32.99
AUD
Category: Film
Screenwriters must understand human behavior to make their stories come alive. This book clearly describes theories of personality and psychoanalysis with simple guidelines, thought provoking exercises, vivid film images and hundreds of examples from classic movies.
$29.99
AUD
Category: Film
In the long-awaited sequel to his surprise bestseller, Save the Cat!, author and screenwriter Blake Snyder returns to form in a fast-paced follow-up that proves why his is the most talked-about approach to screenwriting in years. In the perfect companion piece to his first book, Snyder delivers even mor e insider's information gleaned from a 20-year track record as ?one of Hollywood's most successful spec screenwriters, ? giving you the clues to write your movie. Designed for screenwriters, novelists, and movie fans, this book gives readers the key breakdowns of the 50 most instructional movies from the past 30 years. From M*A*S*H to Crash, from Alien to Saw, from 10 to Eternal Sunshine of the Spotless Mind, Snyder reveals how screenwriters who came before you tackled the same challenges you are facing with the film you want to write ? or the one you are currently working on. ...Show more
Un Chien Andalou
by Luis Buñuel; Salvador Dalí; Luis Bunuel
$29.95
AUD
Category: Film
Un Chien Andalou, the most influential of all surrealist films, has shocked, provoked and puzzled audiences and critics since its release in 1929. Luis Bunuel's first film was a collaboration with his fellow Spaniard, the 24-year-old Salvador Dali. They aimed to expunge from their script any 'idea or i mage that might lend itself to a rational explanation'. The result is a film that alludes and disturbs but stubbornly resists a definitive meaning. This edition includes a foreword by Jean Vigo, an early champion of the film, a shot-by-shot transcription and an extended introduction by Phillip Drummond. ...Show more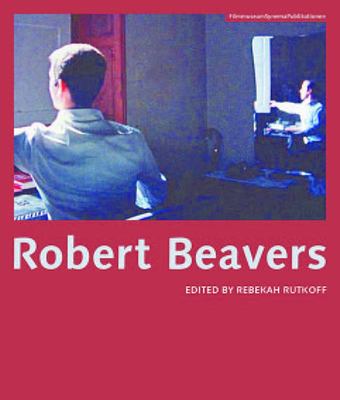 $58.99
AUD
Category: Film | Series: FilmmuseumSynemaPublications Ser.
In a career spanning five decades, Robert Beavers has distinguished himself as one of the most important American avant-garde filmmakers. From My Hand Outstretched to the Winged Distance and Sightless Measure, his cycle of 18 films made across Europe since 1967, to Pitcher of Colored Light (2007) and Th e Suppliant (2010), intimate portraits shot in the U.S., Beavers has produced a deeply original film language framed by his use of colored filters and mattes. His investigations of the handwork of anonymous artisans complement his dialogues with Ruskin, Leonardo, and Borromini in Ruskin (1975/1997), From the Notebook of... (1971/1998), and The Hedge Theater (1986/2002). This volume contains critical investigations of Beavers' most important films and a collection of the filmmaker's own writings. Occupying a unique space between poetry and philosophy, his aphoristic meditations vivify his own work and generously illuminate the art of film. ...Show more
$24.99
AUD
Category: Film
Cinema, like language, can be said to exist as a system of differences. In his latest book, acclaimed philosopher Jacques Ranci re looks at cinematic art in comparison to its corollary forms in literature and theatre. From literature, he argues, cinema takes its narrative conventions, while at the same time effacing literature's images and philosophy; and film rejects theatre, while also fulfilling theatre's dream. Built on these contradictions, the cinema is the real, material space in which one is moved by the spectacle of shadows. Thus, for Ranci re, film is the perpetually disappointed dream of a language of images. ...Show more
$49.99
AUD
Category: Film | Series: Iconic Filmmakers Ser.
The definitive reference for all Wes Anderson fans. Loaded with rich imagery and detailed analysis of his incredible films - including the classics The Grand Budapest Hotel, Rushmore, The Royal Tenenbaums and Moonrise Kingdom as well as Anderson's highly anticipated new release The French Dispatch - thi s is the first book to feature all of Wes Anderson's movies in a single volume. Acclaimed film journalist Ian Nathan provides an intelligent and thoughtful examination of the work of one of contemporary film's greatest visionaries, charting the themes, visuals, and narratives that have come to define Anderson's work and contributed to his films an idiosyncratic character that's adored by his loyal fans. From Anderson's regular cast members - including Bill Murray and Owen Wilson - to his instantly recognisable aesthetic, recurring motifs and his scriptwriting processes, this in-depth collection will reveal how Wes Anderson became one of modern cinema's most esteemed and influential directors. Presented in a slipcase with 8-page gatefold section, this stunning package will delight all Wes Anderson devotees and movie lovers in general. ...Show more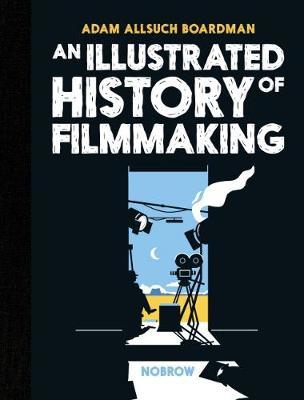 $29.99
AUD
Category: Film
Explore the history of filmmaking in this detailed work from a new talent. Going back as far as prehistoric times, where cavemen played with light and shadow, through to the first cinemas and the creation of special effects, Boardman guides the reader on an epic filmmaking journey that covers cameras, directors, and stars through the ages. The book also speculates on the future of film, taking into account the popularity of the internet and streaming devices. ...Show more