$32.99
AUD
Category: Culture & Society
The inside story of how a network of influential climate sceptics, politicians and business leaders fought to control Australia's response to the climate crisis. As the climate crisis threatens more extreme bushfire seasons, droughts and floods, many Australians are demanding their leaders answer the qu estion: 'Why didn't you do something?' The Carbon Club reveals the truth behind Australia's two decades of climate inaction. It's the story of how a loose confederation of influential climate-science sceptics, politicians and business leaders sought to control Australia's response to the climate crisis. They shared a fear that dealing with climate change would undermine the nation's wealth, jobs and competitive advantage - and the power of the carbon club. Central to their strategy was an international campaign to undermine climate science and the urgency of the climate crisis. The more the climate science was questioned, the more politicians lost the imperative to act. The sustained success of the carbon club over two decades explains why Australian governments failed to deal with the challenge of climate change. But at what cost to us and the next generation? One of Australia's most respected investigative journalists, Marian Wilkinson has tracked the rise and rise of Australia's carbon club in brilliant detail, with extraordinary access to key players on all sides. The result is a book that is both essential and disturbing reading.   ...Show more
$32.99
AUD
Category: Culture & Society
The world is awash in bullshit, and we're drowning in it. Politicians are unconstrained by facts. Science is conducted by press release. Startup culture elevates bullshit to high art. These days, calling bullshit is a noble act. Based on their popular, eponymous, course at the University of Washington, professors Carl Bergstrom and Jevin West catalogue bullshit in its many forms, explaining where bullshit arose in our evolutionary past and why it is ubiquitous today. Calling Bullshit offers readers the tools to see through the obfuscations, deliberate and careless, that dominate every realm of our lives. In this lively guide Bergstrom, a computational biologist, and West, a statistician, teach us that calling bullshit is crucial to a properly functioning social group, whether it be a circle of friends, a community of academics, or the citizenry of a nation. ...Show more
$22.99
AUD
Category: Culture & Society
Sapiens showed us where we came from. Homo Deus looked to the future. 21 Lessons for the 21st Century explores the present. How can we protect ourselves from nuclear war, ecological cataclysms and technological disruptions? What can we do about the epidemic of fake news or the threat of terrorism? What should we teach our children? Yuval Noah Harari takes us on a thrilling journey through today's most urgent issues. The golden thread running through his exhilarating new book is the challenge of maintaining our collective and individual focus in the face of constant and disorienting change. Are we still capable of understanding the world we have created? ...Show more
$39.99
AUD
Category: Culture & Society | Series: Pelican Bks.
Feminism's origins have often been framed around a limited cast of mostly white and educated foremothers, but the truth is that feminism has been and continues to be a global movement. For centuries, women from all walks of life have been mobilizing for gender justice. As the last decade has reminded ev en the most powerful women, there is nothing "post-feminist" about our world. And there is much to be learned from the passion and protests of the past. Historian Lucy Delap looks to the global past to give us a usable history of the movement against gender injustice--one that can help clarify questions of feminist strategy, priority and focus in the contemporary moment. Rooted in recent innovative histories, the book incorporates alternative starting points and new thinkers, challenging the presumed priority of European feminists and ranging across a global terrain of revolutions, religions, empires and anti-colonial struggles. In Feminisms, we find familiar stories--of suffrage, of solidarity, of protest--yet there is no assumption that feminism looks the same in each place or time. Instead, Delap explores a central paradox: feminists have demanded inclusion but have persistently practiced their own exclusions. Some voices are heard and others are routinely muted. In amplifying the voices of figures at the grassroots level, Delap shows us how a rich relationship to the feminist past can help inform its future. ...Show more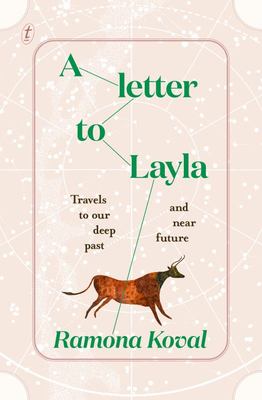 $34.99
AUD
Category: Culture & Society
How might the origins of our species inform the way we think about our planet? At a point of unparalleled crisis, can human ingenuity save us from ourselves? Much-loved writer and broadcaster Ramona Koval travels the globe in a quest to answer these difficult questions and more. She speaks with an emin ent paleo-archaeologist in the Republic of Georgia, meets the next generation of robots in Berlin, attends a transhumanist conference in California, and explores a cave in southern France before talking with the world's leading authority on cave art. And throughout, she returns to her quick-witted, ever-engaging youngest granddaughter, Layla, whose development in infancy spurs Koval to find out what makes us human, what separates us from the other apes. Filled with insightful and unexpected discussions with scientists whose knowledge of the past could hold the key to our future, A Letter to Laylawill surprise and delight in equal measure. ...Show more
$22.72
AUD
$24.99
(9% off)
Category: Culture & Society
The curious reader's companion to sex. 'Wit, you know, is the unexpected copulation of ideas.'  — Samuel Johnson Why is screwing so funny? How should we think about our most shocking fantasies? What is so captivating about nudity? Inspired by philosophy, literature, and private life, Damon Young explo res the paradoxes of the bedroom. On Getting Off will f**k with your mind. ...Show more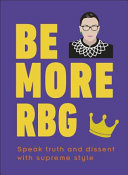 $14.99
AUD
Category: Culture & Society
Let the "notorious RBG" teach you to find your work-life balance, stand up for your rights, dissent like a woman, and boss it on or off the bench. If you're ready to live life like the queen of the Supreme Court, tie your hair in a scrunchie, pop on those oversized glasses, and find out how to Be More R BG. Whether you feel like your dream career is a million miles away, you're struggling with your gym routine, or you want to change the world, but don't know how to start, ask yourself- What would RBG do? Then find the answers in Be More RBG, which is full of witty and wise quotes from Associate Supreme Court Justice Ruth Bader Ginsburg and tongue-in-cheek advice for every situation. ...Show more
$35.00
AUD
Category: Culture & Society
'The hierarchy of caste is not about feelings or morality. It is about power - which groups have it and which do not' Beyond race or class, our lives are defined by a powerful, unspoken system of divisions. In Caste, Pulitzer Prize-winning author Isabel Wilkerson gives an astounding portrait of this hid den phenomenon. Linking America, India and Nazi Germany, Wilkerson reveals how our world has been shaped by caste - and how its rigid, arbitrary hierarchies still divide us today. With clear-sighted rigour, Wilkerson unearths the eight pillars that connect caste systems across civilizations, and demonstrates how our own era of intensifying conflict and upheaval has arisen as a consequence of caste. Weaving in stories of real people, she shows how its insidious undertow emerges every day; she documents its surprising health costs; and she explores its effects on culture and politics. Finally, Wilkerson points forward to the ways we can - and must - move beyond its artificial divisions, towards our common humanity. Beautifully written and deeply original, Caste is an eye-opening examination of what lies beneath the surface of ordinary lives. No one can afford to ignore the mo ...Show more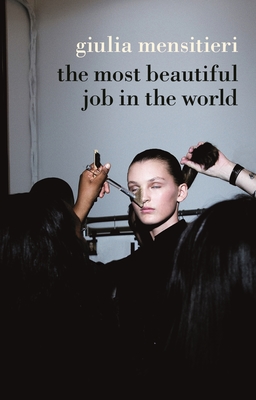 $34.99
AUD
Category: Culture & Society
Fashion is one of the most powerful industries in the world, accounting for 6 per cent of global consumption and growing steadily. Since the 1980s and the birth of the neoliberal economy, it has emerged as the glittering face of capitalism, bringing together prestige, power and beauty and occupying a ce ntral place in media and consumer fantasies. Yet the fashion industry, which claims to offer highly desirable job opportunities, relies significantly on job instability, not just in outsourced garment production but at the very heart of its creative production of luxury. Based on an in-depth investigation involving stylists, models, designers, hairdressers, make-up artists, photographers and interns, anthropologist Giulia Mensitieri draws back fashion's glamorous facade to explore the lived realities of working in the industry. This challenging book lays bare the working conditions of 'the most beautiful job in the world', showing that exploitation isn't confined to sweatshops or sexual harassment of models, but exists at the very heart of the powerful symbolic and economic centre of fashion. ...Show more
$32.99
AUD
Category: Culture & Society
The debt business is booming. Millions of Australians grapple with credit cards, mortgages and student debt repayments each day. As the result of a car crash without insurance, investigative journalist Royce Kurmelovs finds himself among them. When a debt collector knocks on his door, he embarks on a j ourney through the underbelly of the Australian financial system. Though friends tell him not to worry, that it's 'just money', he learns the opposite is true- our relationship with debt is a convergence of class and power, making it an urgent social justice issue for a growing number of people. Just Money is a timely and important book that reveals how years of political opportunism and rapacious business practices in the 'Lucky Country' have forged a nation that is leaving the next generation to pick up the tab. ...Show more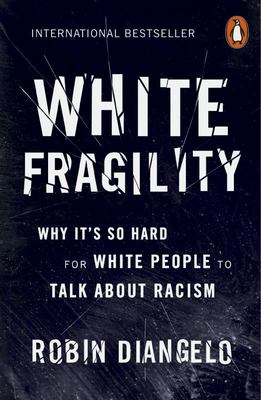 $22.99
AUD
Category: Culture & Society
Anger. Fear. Guilt. Denial. Silence. These are the ways in which ordinary white people react when it is pointed out to them that they have done or said something that has - unintentionally - caused racial offence or hurt. After, all, a racist is the worst thing a person can be, right? But these reaction s only serve to silence people of colour, who cannot give honest feedback to 'liberal' white people lest they provoke a dangerous emotional reaction. Robin DiAngelo coined the term 'White Fragility' in 2011 to describe this process and is here to show us how it serves to uphold the system of white supremacy. Using knowledge and insight gained over decades of running racial awareness workshops and working on this idea as a Professor of Whiteness Studies, she shows us how we can start having more honest conversations, listen to each other better and react to feedback with grace and humility. It is not enough to simply hold abstract progressive views and condemn the obvious racists on social media - change starts with us all at a practical, granular level, and it is time for all white people to take responsibility for relinquishing their own racial supremacy. ...Show more
$34.99
AUD
Category: Culture & Society
You know about MI5. You know about MI6. Now uncover the story behind Britain's most secretive intelligence agency in the first-ever authorised history of GCHQ. Coming October 2020.