$24.99
AUD
Category: Craft & Hobby
This little book is both a discussion and practical guide to one of the most British of pastimes - pottering.Author Anna McGovern writes with charm about the joy and practicality of living in the meandering moment, not asking too much of yourself and yet still getting things done in the gentlest of ways . This is the book for people who want to discover productivity at an easier pace, and above all the contentment you achieve when accepting that you can only do what you can do.Potteringis a true ode to slow living and an antidote to the stresses of modern life. ...Show more

$44.99
AUD
Category: Craft & Hobby
Set tails wagging with this canine collection of easy sewing patterns for adorable dog designs, all made using simple hand-sewing techniques. Featuring the most popular and distinctive breeds - including terriers, toy breeds, gundogs, pastoral breeds, utility dogs, hounds and working dogs - each pooch pattern comes with step-by-step instructions and full-size templates, making them paws-itively perfect for all abilities. The only materials you'll need are felt, a needle and some threads, brads for eyes, a little stuffing and some wool roving if you want to add some fluffy fur to your dogs. To make your dogs you'll use are blanket stitch and running stitch and a couple of basic embroidery stitches, all of which are explained and illustrated for beginners. The finished little pups make cute brooches, bag charms and home accessories, or can even be scaled up to make bigger plushes, all of which will make your dog-loving friends drool ...Show more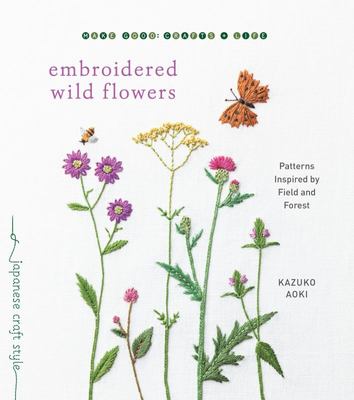 $36.99
AUD
Category: Craft & Hobby | Series: Make Good: Japanese Craft Style Ser.
From dandelions and violets to mushrooms and autumn leaves, this collection of embroidery motifs is inspired by nature walks. Inspired by the wonder and beauty of the natural world, the embroidery motifs offered here evoke wildflower meadows and woodland walks. With lifelike yet whimsical plants and flo wers, as well as mushrooms, leaves, trees, and birds, the flora and fauna presented here offer a delightful and beautiful range of motifs drawn from nature. Featuring beautiful photographs, clear step-by-step instructions, and detailed diagrams, this book will be an inspiring guide for those new to embroidery and a fresh and unique offering for those experienced with needle and thread. ...Show more
$24.99
AUD
Category: Craft & Hobby
"From the international bestselling creator of Lost Oceancomes a beautiful new colouring book that takes you on a wondrous expedition through the jungle. Follow ink evangelist and queen of adult colouring, Johanna Basford down an inky trail through Magical Jungleand discover a forgotten world of flora a nd fauna just waiting to be coloured in. Through intricate pen and ink illustrations, colour-inners of all ages are invited to explore an exotic rainforest teeming with creatures large and small. Encounter speckled tree frogs and dainty hummingbirds, prowling tigers and playful monkeys. Let your imagination run wild in the leafy treetop canopy or find yourself drawn to the delicate world of sensational blossoms and tropical plants below. There are ancient relics to be found along the way, each one leading toward the mystical treasure hidden at the heart of the magical jungle. Only the bravest, most inquisitive colourers will discover what lies hidden at the end of this inky quest. For Magical JungleJohanna has picked a crisp ivory paper that accentuates and compliments your chosen colour palette. The smooth, untextured pages allows for beautiful blending or gradient techniques with coloured pencils, or are perfect for pens, allowing the nib to glide evenly over the surface without feathering." ...Show more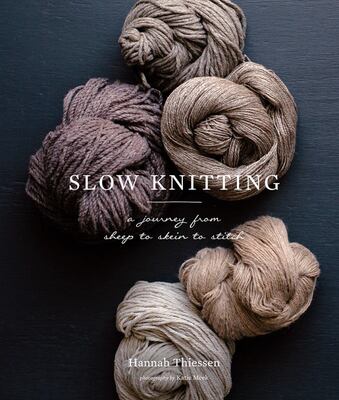 $39.99
AUD
Category: Craft & Hobby
Like the "slow food" movement, Slow Knitting encourages knitters to step back, pare down, and celebrate the craftsmanship of their work. In five chapters centered around the tenets of slow knit­ting--sourcing carefully, making thoughtfully, thinking environmentally, experimenting fearlessly, and explori ng openly--Hannah Thiessen challenges knitters of all skill levels to view their practice in a new way. Each chapter contains explorations of fiber types; profiles of well-known yarn types, makers, and yarn suppliers; and garment patterns inspired by the featured fibers. With contributions from knitting superstars Norah Gaughan, Bristol Ivy, and many others, Slow Knitting proposes an approach to knitting that is both minimalist and all-encompassing, and emphasizes what makes knitting a meditation, a passion, and a unique necessity.   ...Show more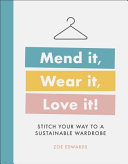 $19.99
AUD
Category: Craft & Hobby
Learn how to use simple sewing and mending techniques to extend the life of the clothes you love. Have you ever thrown good clothes away simply because you didn't know how to mend them? Have you got clothes that you can't bear to part with, but need a fresher look? Then this book is for you. With fast f ixes and clever techniques, Mend it, Wear it, Love it has everything you need to mend and care for your clothes, and stitch your way to a more sustainable wardrobe. Detailed step-by-step illustrations and clear instructions explain how to mend, customise, and care for your clothes in a range of materials. Enjoy your clothes for longer, express your creativity, and live more sustainably. ...Show more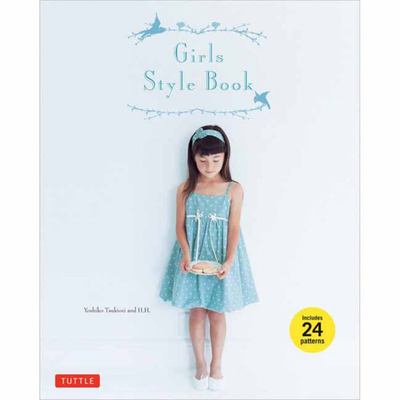 $29.99
AUD
Category: Craft & Hobby
Sew cute and original clothes for your little girl with this stylish sewing book. Popular Japanese author and designer Yoshiko Tsukiori brings unique new designs and style to the do-it-yourself sewist that make it easy to create the kind of clothes little girls adore. Japanese Sewing book "Girls Style B ook" (in English) offers 24 full-sized patterns in five sizes for some of the cutest dresses, tops, outfits and accessories for girls from ages 4-10. Already loved by aficionados of Japanese fashion, this book has something for every girl's taste: relaxed, comfortable clothes that are as fun to wear as they are to look at. Projects include a wide variety of DIY-sewing dresses, tops and pants Balloon-skirted dress with matching mini-bag Classic pinafore jumper with matching bolero jacket Pretty A-line tunic with matching pants Straight and simple sun dress Summery camisole top with matching pants and hatThe patterns can be adjusted to suit your little girl's shape and size. Clear, concise diagrams and instructions make these children's clothes so easy to sew, the hardest part will be deciding what to make first! There's nothing quite like dressing your little girl in clothes she adores--made with love, made by you. ...Show more

$39.99
AUD
Category: Craft & Hobby
What you wear on your wrist can be more than merely functional. Eschewing the common categories of the "classics," the ostentatiously high-priced, and the "blingy," this book brings together individualist pieces that few have seen and even fewer own.Retro Watches is a collector's guide for those who wan t to make a statement with the watch they wear, but who are looking for something a little different. It collects the most intriguing, visually striking, and out-there watch designs from little-known but influential watch brands, along with overlooked but brilliant pieces from the major players. Over one hundred watch models are featured, specially photographed for the book and accompanied by accessible, informative texts discussing the watch's design, history, and intriguing features, as well as info panels detailing rarity, value, and other key attributes. Additional breakout spreads dive into the cultural and fashion history of watch design and the many innovations of the '60s, '70s, and '80s.Beautifully presented, Retro Watches is the volume for the watch wearer who wants to stand out from the crowd. ...Show more
$24.99
AUD
Category: Craft & Hobby
Joyful Mending shows you how to fix old items of clothing, linens and household objects by turning tears and flaws into beautiful features. Simply by applying a few easy sewing, darning, felting, or crocheting techniques, as well as some sashiko and other favorite embroidery stitches, you can repair you r favorite pieces in a transformative way. These techniques don't just save you money, but make your life more joyful, fulfilling and sustainable in an age of disposable "fast fashion." Author Noriko Misumi teaches you her philosophy of mending and reusing items based on the age-old Japanese concepts of mindfulness and Wabi Sabi (an appreciation of old and imperfect things). In her book, she shows you how to: Repair any kind of fabric that is torn, ripped or stained--whether knitted or wovenWork with damaged flat or curved surfaces to make them aesthetically pleasing againCreate repairs that blend in, as well as bold or whimsical visible repairsDarn your handmade or expensive gloves, sweaters and socks to make them look great again The joy to be found in working with your hands and the personal artistry you discover within yourself lie at the heart of this book. While nothing lasts forever, there's pleasure, as well as purpose, in appreciating age and imperfection. Joyful Mending allows you to surround yourself with the things that truly give you joy, whether they were given to you by a loved one, picked up in your travels or simply have a special place in your heart. ...Show more
$49.99
AUD
Category: Craft & Hobby
Tailor-make your wardrobe with this essential dressmaking guide. Discover everything you need to know to design, create, and customize your clothes. Guiding you through every stage of clothes-making in a clear, easy-to-understand way, The Dressmaking Book contains everything you need to make timeless w ardrobe staples that can be easily adapted to suit your style. Choose the perfect fabrics for any project, try your hand at a range of machine-sewing techniques, and put your new-found knowledge to use with 13 downloadable patterns that can be adapted to create more than 30 stylish garments. With step-by-step guides and patterns to make classic dresses, skirts, tops, trousers, and jackets, alongside ideas for refreshing and reinventing your old clothes, The Dressmaking Book has everything you need to ditch fast fashion and create stunning, original clothes to suit your style. ...Show more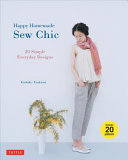 $26.99
AUD
Category: Craft & Hobby
Are you a do-it-yourselfer, with a passion for Japanese style? Look no further, "Happy Homemade: Sew Chic" is the book you've been waiting for--all new simple and timeless creations of Yoshiko Tsukiori, popular Japanese fashion designer and author of "The Stylish Dress Book," now available in English in the United States. "Happy Homemade: Sew Chic" features 20 easy-to-sew flexible patterns that boast authentic Japanese style created simply--by you. Sew-your-own pants, tops, dresses and skirts will add that sought-after Japanese flair to your wardrobe. "Happy Homemade: Sew Chic" is your ultimate guide in transforming fabric to fabulous. ...Show more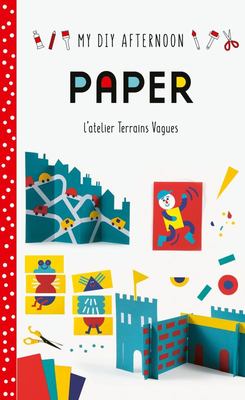 $19.99
AUD
Category: Craft & Hobby | Series: My DIY Afternoon
Eight creative activities to create pop-up cards, a mix-and-match card game, an accordion and many other 100% paper creations.