$24.99
AUD
Category: 6 to 9 Years Old
One day, a parrot appears on the doorstep. His name isJimmy. Dad thinks Jimmy is amazing. He's loud, he's funny and he's full of surprises! But Jack doesn't like surprises. Not at all...  
$14.99
AUD
Category: 0 to 2 Years Old
Take your first steps with Antiracist Baby! Or rather, follow Antiracist Baby's nine easy steps for building a more equitable world. With bold art and thoughtful yet playful text, Antiracist Baby introduces the youngest readers and the grown-ups in their lives to the concept and power of antiracism. Pr oviding the language necessary to begin critical conversations at the earliest age, Antiracist Baby is the perfect gift for readers of all ages dedicated to forming a just society. ...Show more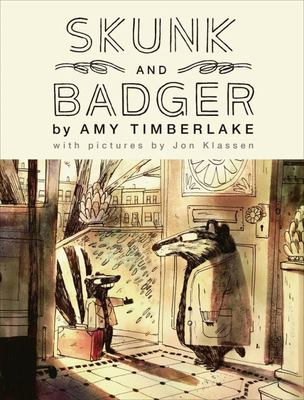 $22.99
AUD
Category: 6 to 9 Years Old | Series: Skunk and Badger
When friendly, free-spirited Skunk moves in with solitary rock-scientist Badger, both are forever changed in this whimsical, emotionally rich story from Newbery Honor author Amy Timberlake, illustrated in full-colour and black-and-white pictures by Caldecott Medalist Jon Klassen (This Is Not My Hat, Pax ).   No one wants a skunk. They are unwelcome on front stoops. They should not linger in Rock Rooms. Skunks should never, ever be allowed to move in. But Skunk is Badger's new roommate, and there is nothing Badger, who prefers to be left alone to do Important Rock Work, can do about it. Skunk ploughs into Badger's life, and Badger's life is upended. Tails are flipped. The wrong animal is sprayed. And why-oh-why are there so many chickens? ...Show more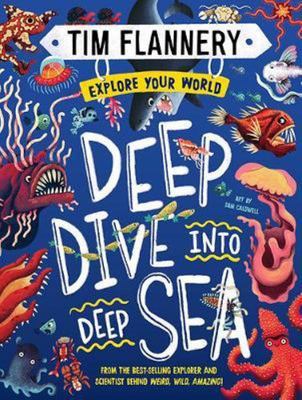 $26.99
AUD
Category: Non-Fiction | Series: Explore Your World
Get ready to dive into the darkest depths of the sea with real-life explorer and scientist, Professor Tim Flannery. You might think you know about the ocean, but the deep sea is nothing like the beach. Things are WEIRD down there.  Who is the giant squid's mortal enemy? Can you see ghosts in the deep se a? Why would a sea cucumber have teeth on its butt? And what on earth is a headless chicken monster? Put on your SCUBA gear - you're about to find out!   From the author of the best-selling Explore Your World: Weird, Wild, Amazing!, this compendium will enthral and enlighten readers with bizarre facts and vibrant illustrations of the most incredible creatures hiding in the deep sea. Prepare to gasp, laugh and squirm in disgust! ...Show more
$27.99
AUD
Category: 6 to 9 Years Old
Rebecca Solnit retells 'Cinderella'. A Fairy Tale Revolution is here to remix and revive our favourite stories. 'She looked like a girl who was evening, and an evening that had become a girl...' In the kitchen, in her rags, Cinderella, longs to go to the ball. After all, there is nothing worse than not being invited to the party. Enter her fairy godmother... But that is where the familiar story ends. Cinderella's transformation turns out to be much less about ballgowns, glass slippers and carriages, and much more about finding her truest self. Finally free from the kitchen cinders, who will she turn out to be? ...Show more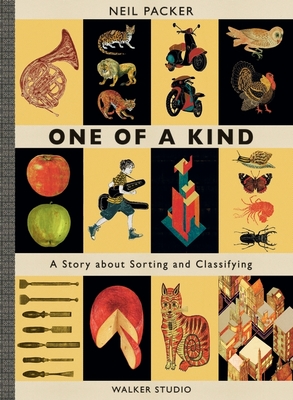 $32.99
AUD
Category: 6 to 9 Years Old
The animal kingdom, modes of transport, musical instruments, art and architectural movements, and even the clouds in the sky … anything and everything can be sorted into groups! Framed by a charming narrative about a father and son, this is a book about categories; on a journey into town, a boy called Arvo explores the many ways in which we classify the world around us, to fascinating – and often charming – effect. One of a Kind marks Neil Packer's debut as an author-illustrator, following his extraordinary artwork for Peter Frankopan's The Silk Roads. With a witty text and breathtaking pictures, this story deserves its title: a true original by a remarkable talent. ...Show more
$14.99
AUD
Category: 0 to 2 Years Old
A joyous version of the nativity story told by a curious little owl. It is a silent night and Little Owl is sitting in their tree with a waiting feeling, when a star sparkles along. "Come with me," says the star, and Little Owl follows, as do three men on camels and shepherds with their sheep. They soon find themselves part of the happiest scene on Earth. Perfect for small hands, this sturdy board book features a sparkly gold starburst foil effect on the cover and a triumphant last page! ...Show more
$19.99
AUD
Category: 9 to 12 Years Old | Series: The Legends of Eerie-on-Sea
When an ancient bottle is found washed up on the beach after a ferocious electrical storm, all the residents of Eerie-on-Sea seem to want it ... but should they in fact fear it? Legend has it that the bottle contains an extraordinary secret that spells doom for the whole of Eerie-on-Sea. Could it be tru e that the vast sea creature Gargantis has awoken from her slumbers, and is causing the large cracks that are appearing all across the town? Finding themselves entrusted with the bottle, Herbie and Violet discover they will need to ride the terrible storm and pacify the creature if they want to save Eerie-on-Sea from sliding into the ocean and being lost for ever.   ...Show more
$19.99
AUD
Category: 2 to 6 Years Old
Part poem, part lullaby, this gentle story celebrates a baby's wonder at our beautiful world. From Australia's favourite picture-book creator Alison Lester comes a timeless book to share and to treasure.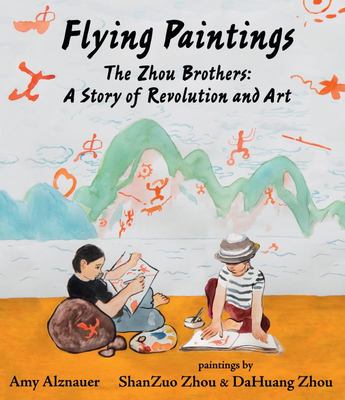 $29.99
AUD
Category: Non-Fiction
The epic story of two Chinese brothers who became art-world legends, illustrated with stunning paintings by the artists themselves   First there was one Zhou brother, and then there were two. They lived in a bookstore with their grandmother, Po Po, whose stories of paintings that flew through the air and landed on mountain cliffs inspired them to create their own art. Amid the turbulence of China's Cultural Revolution in the 1970s, the Zhou Brothers began painting together on the same canvas. Today, ShanZuo and DaHuang Zhou are icons in the art world, renowned for working side by side on all their paintings and sculptures.   In this extraordinary biography, author Amy Alznauer joins with the Zhou Brothers to tell the story of their unique and often difficult childhood and their pursuit of a wild, impossible dream. The lyrical writing blends elements of legend, while the brothers' dramatic illustrations soar with vibrant colors and surreal imagery from ancient Chinese cliff paintings. An inspiration for young artists and dreamers of all kinds, this deeply felt collaboration explores how art can bring people together, as well as set them free. ...Show more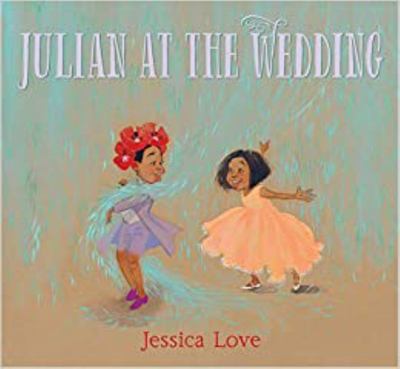 $27.99
AUD
Category: 2 to 6 Years Old
The star of Julian Is a Mermaid makes a joyful return - and finds a new friend - at a wedding to be remembered. Julian and his nana are attending a wedding. Better yet, Julian is in the wedding along with his cousin Marisol. When wedding duties are fulfilled and with a new dog friend in tow, the pair ta kes off to roam the venue, exploring everywhere from underneath tables to enchanting willow trees to ... muddy puddles? After all, it wouldn't be a wedding without fun, laughter and a little magical mischief. With ingenuity and heart, author-illustrator Jessica Love tells a charming story of friendship, acceptance and celebration. ...Show more
$16.99
AUD
Category: 2 to 6 Years Old
From the creator of A Bit Lost, Oh No, George!, Shh! We Have a Plan and Goodnight Everyone, comes a book about taking the time you need to overcome your fears. In the rockpool above the sea, live two crabs: Big Crab and Little Crab. Today, they're going for a dip in the sea. "This is going to be so gr eat!" says Little Crab. But then Little Crab catches a first glimpse of the water... Oh. The waves! They're ENORMOUS. "Oh..." Will Little Crab be brave enough to go in? From the multi award-winning picture book maker of A Bit Lost, Oh No, George! and Shh! We Have a Plan comes a bold, beautiful picture book about working through anxiety and, with the support of a loved one, building up the courage to try something new. ...Show more