$14.99
AUD
Category: 0 to 2 Years Old
Take your first steps with Antiracist Baby! Or rather, follow Antiracist Baby's nine easy steps for building a more equitable world. With bold art and thoughtful yet playful text, Antiracist Baby introduces the youngest readers and the grown-ups in their lives to the concept and power of antiracism. Pr oviding the language necessary to begin critical conversations at the earliest age, Antiracist Baby is the perfect gift for readers of all ages dedicated to forming a just society. ...Show more
$27.99
AUD
Category: 2 to 6 Years Old | Series: The Story Orchestra
The next title in this best-selling sound series reimagines Carnival of the Animals, one of the most famous suites of music for children, by Camille Saint-Saens. One day, two brothers discover a magical animal kingdom behind their bookcase. They are greeted by the royal lion with his shaggy mane; ask f or directions from an old lonely turtle; take a ride on some lumbering elephants; topple a skeleton of dinosaur bones; and swim among a school of shimmering fish. If only they could take them all home...  The book includes extracts from 'The Swan', 'Aquarium', 'Fossils', and 'Finale' (From Disney's Fantasia) along with a totally new story to link the pieces together. As you and your little one journey through the magical scenes, you will press the buttons to hear 10 excerpts from the ballet's music. At the back of the book, find a short biography of the composer, Camille Saint-Sa ns, with details about his composition of Carnival of the Animals. Next to this, you can replay the musical excerpts and, for each of them, read a discussion of the instruments, rhythms and musical techniques that make them so powerful. A glossary defines musical terms.The Story Orchestra series brings classical music to life for children through gorgeously illustrated retellings of classic ballet stories paired with 10-second sound clips of orchestras playing from their musical scores. ...Show more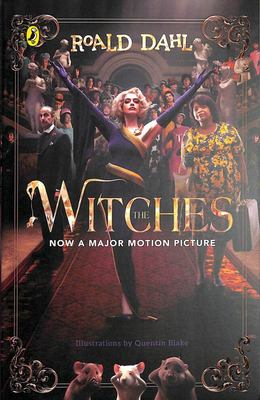 $16.99
AUD
Category: 9 to 12 Years Old
BEWARE. Real witches dress in ordinary clothes and look like ordinary women. But they are not ordinary. They are always plotting and scheming with murderous, bloodthirsty thoughts - and they hate children. The Grand High Witch hates children most of all and plans to make every single one of YOU disappea r. Only one boy and his grandmother can stop her, but if their plan fails the Grand High Witch will frizzle them like fritters, and then what . . . ? ...Show more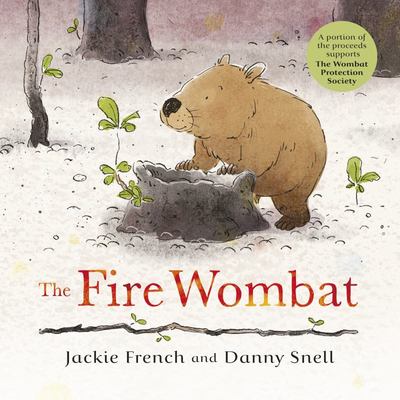 $19.99
AUD
Category: 2 to 6 Years Old
 As the bushfire swallowed up the world they knew, a wombat shared her burrow with other animals. As the flames of the bushfire approach, one small wombat is bravely followed by other animals to the safety of her underground burrow. From best-selling author and Australian Children's Laureate, Jackie Fre nch, and award-winning illustrator, Danny Snell, comes a story of survival, courage and friendship. ...Show more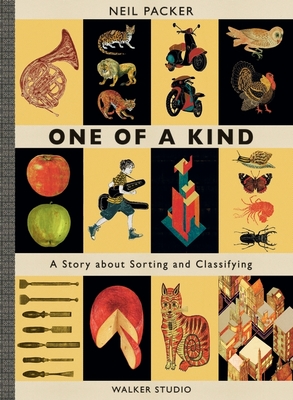 $32.99
AUD
Category: 6 to 9 Years Old
The animal kingdom, modes of transport, musical instruments, art and architectural movements, and even the clouds in the sky … anything and everything can be sorted into groups! Framed by a charming narrative about a father and son, this is a book about categories; on a journey into town, a boy called Arvo explores the many ways in which we classify the world around us, to fascinating – and often charming – effect. One of a Kind marks Neil Packer's debut as an author-illustrator, following his extraordinary artwork for Peter Frankopan's The Silk Roads. With a witty text and breathtaking pictures, this story deserves its title: a true original by a remarkable talent. ...Show more
$21.99
AUD
Category: Activity Books & Games
* FIRE UP YOUR CHILD'S ARTISTIC IMAGINATION. Be inspired by Bastien Contraire and combine the shapes with your own drawings to make amazing stencil art! * FROM AGES 4 AND UP * USE SIX SIMPLE STENCIL SHAPES TO CREATE ALL MANNER OF FUN AND WACKY DESIGNS. From triangle trumpets and cloud circles to anythin g you can imagine! * INCLUDES A BOOKLET FULL OF INSPIRATION. Look at these shapes, what do you see? Is that a cloud or a clock? A triangle or a trumpet? A rainbow or a pair of elephant legs? To be a stencil artist, you need to see things a little differently. Make amazing art with kids aged 4+. With just six simple shape stencils you can bring endless creations to life. Be inspired by Bastien Contraire and combine the shapes with your own drawings to make amazing stencil art! ...Show more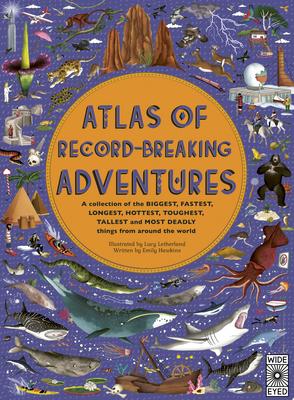 $35.00
AUD
Category: Non-Fiction | Series: Atlas Of:
Come face-to-face with the biggest, toughest, oldest and most unmissable wonders on Earth in Atlas of Record-Breaking Adventures, the sixth and latest in the bestselling series.
$39.99
AUD
Category: 6 to 9 Years Old | Series: May Gibbs
Join Snugglepot, Cuddlepie and their friends on a bush adventure! Read along with Snugglepot, Cuddlepie and the other Gumnut Babies as they go on adventures in the Australian bush and meet new friends. With beautiful watercolour illustrations and depictions of native Australian flora and fauna, this sto rybook treasury brings classic Australian folklore to life for a new generation. This deluxe treasury includes a hardback picture book with a slipcase and a bind-up of four classic, illustrated May Gibbs tales. Includes Tales from the Bush, Tales from the Campfire, Tales from the Billabong and Tales from the Gum Tree. May Gibbs estate celebrated a centenary of Gumnut Babies in 2018, marking 100 years since the original publication in 1918. ...Show more
$19.99
AUD
Category: 2 to 6 Years Old
Award-winning author, Jeanne Willis, revamps all the favourite Mother Goose Nursery Rhymes. Think you know your favourite classic nursery rhymes? Read this picture book and think again! In this witty reworking of popular nursery rhymes, Georgie Porgie doesn't dare to make the girls cry, Little Bo-Peep' s sheep are all present and correct, thank you, and it's the queen, OF COURSE, who fixes Humpty Dumpty. With the combination of Jeanne Willis's brilliantly funny poems and charming, witty illustrations from Isabelle Follath, these nursery rhymes prove that girls can be the heroes of any story. This remixed nursery rhyme collection is the perfect gift book for any child (or adult!), to read aloud or enjoy alone. ...Show more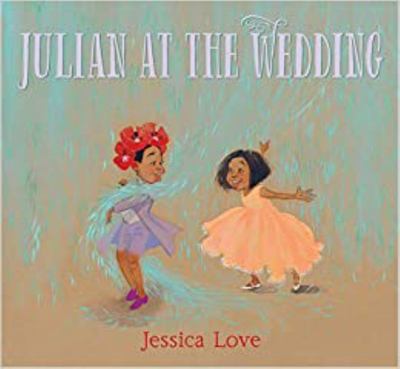 $27.99
AUD
Category: 2 to 6 Years Old
The star of Julian Is a Mermaid makes a joyful return - and finds a new friend - at a wedding to be remembered. Julian and his nana are attending a wedding. Better yet, Julian is in the wedding along with his cousin Marisol. When wedding duties are fulfilled and with a new dog friend in tow, the pair ta kes off to roam the venue, exploring everywhere from underneath tables to enchanting willow trees to ... muddy puddles? After all, it wouldn't be a wedding without fun, laughter and a little magical mischief. With ingenuity and heart, author-illustrator Jessica Love tells a charming story of friendship, acceptance and celebration. ...Show more
Day Break
by McQuire, Amy with illustrations by Matt Chun
$24.99
AUD
Category: 2 to 6 Years Old
Day Break is the story of a family making their way back to Country on January 26. We see the strength they draw from being together, and from sharing stories as they move through a shifting landscape. The story refocuses the narratives around 'Australia Day' on Indigenous survival and resistance, and i n doing so honours the past while looking to the future. Confronting yet truthful, painful yet full of hope, Day Break is a crucial story that will open up a conversation on truth-telling for the next generation. ...Show more
$19.99
AUD
Category: 2 to 6 Years Old
Part poem, part lullaby, this gentle story celebrates a baby's wonder at our beautiful world. From Australia's favourite picture-book creator Alison Lester comes a timeless book to share and to treasure.