$12.99
AUD
Category: Mother's Day | Series: Miffy
Mother Bunny loves flowers. She loves teaching Miffy all about her favourite blooms. Today is Mother Bunny's special day. Miffy gives her mother the most beautiful flowers she can find. Mother Bunny is overjoyed! Mother Bunny loves flowers. She loves teaching Miffy all about her favourite blooms. Today is Mother Bunny's special day. Miffy gives her mother the most beautiful flowers she can find. Mother Bunny is overjoyed! ...Show more
$24.99
AUD
Category: 2 to 6 Years Old | Series: World of Claris
Meet Oli and Basil, the dashing frogs of travel, in Megan Hess's first World of Claris story!   Two frogs dream of flying, but don't realise that they'll need each other to take to the skies ...   Oli is an artist who dreams up wild, fabulous machines, but he doesn't know how to build them. And Basil is a master craftsman who can build anything from scratch - except he doesn't know what to build.  If only there was a way that these two dashing frogs could become friends ... From the beloved creator of the Claris stories comes this heart-warming adventure about the joys of newfound friendship. The first World of Claris adventure from beloved children's author Megan Hess. Destined to delight fashion-obsessed readers of all ages!   ...Show more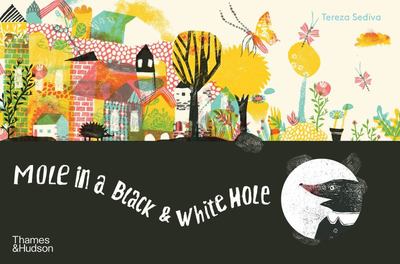 $24.99
AUD
Category: 2 to 6 Years Old
When Mole looks around his underground home, all he sees is the black- and-white world of his cold, dark hole. Mole digs and digs, dreaming of finding something colorful at the end of one of his tunnels, but day after day, he is disappointed. One day, as Mole continues to search, he finds a pink radish poking through the top of his tunnel like a chandelier. Delighted with the knowledge that the world isn't just black and white, he starts to talk to his chandelier about the world above. He learns that the world is full of colors As Mole listens to his chandelier describe life aboveground, he imagines bright clothes, red roofs, vibrant green trees, pastel flowers, and the blush of the sun as it sinks through the sky.The next morning, Mole wakes to find his chandelier is gone, leaving a hole in its place. He is so upset at first that it takes him a moment to realize how bright his home has become. Searching for his chandelier, he crawls out of his black-and-white hole into the world above and discovers a place more colorful than he ever dreamed possible.Packed with vivid colors and striking illustrations, Mole in a Black-and-White Hole tells a charming tale about what awaits us when we seek out the light in the darkness. ...Show more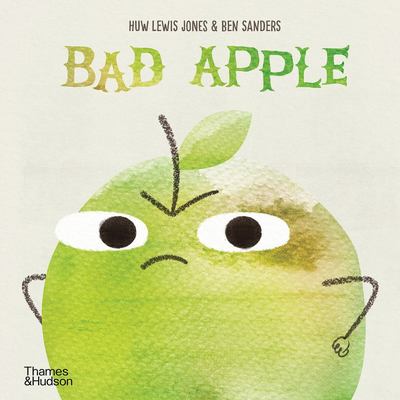 Bad Apple
by Huw Lewis-Jones
$24.99
AUD
Category: 2 to 6 Years Old
One bad apple is up to nogood in this lively, rhymingromp about actions andconsequences. This is Apple. He's not a normal, nice kind of apple. Not a peaceful piece of fruit, no siree. He's rotten to the core. In this irreverent new book by award-winning author Huw Lewis Jones, a truly terrible piece of fruit is wreaking havoc far beyond the rim of the fruit bowl. Bad Apple is dead set on making life miserable for Pear, Plum, Cat, and Spoon, and it seems like no one will stop him. He pinches, steals, and breaks his way through the kitchen--until he encounters Snake. Could Snake be a match for the most mischievous snack in the house? Illustrated in a deadpan, painterly style by Ben Sanders, Bad Apple is sure to entertain the entire family. ...Show more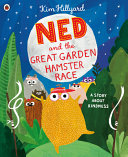 $14.99
AUD
Category: 2 to 6 Years Old
The perfect story to remind children about the importance of kindness. 3, 2, 1, go! Ned the hamster has been in training for the Great Garden Hamster Race but when race day arrives, the route is cluttered with critters in need of help. Will he realise that a few small acts of kindness are more importa nt than winning at any cost? This positive picture book from author/illustrator Kim Hillyard will inspire all readers big and small to look up and offer help to those who might need it.   Also available from Kim Hillyard: Mabel and the Mountain ...Show more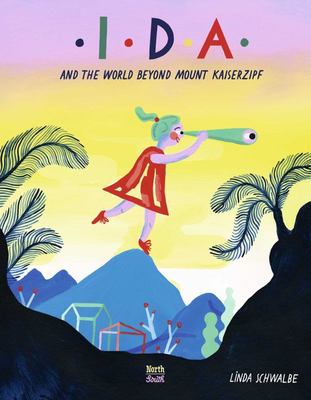 $30.00
AUD
Category: 2 to 6 Years Old
Ida Pfeiffer has a mind of her own.   Although she lives at a time when girls are expected to be mothers and housewives, Ida dreams of being an explorer and going on expeditions. She bravely sets off on her first trip around the world, an adventurous journey over land and sea, discovering faraway land s and meeting friendly people along the way.   With expressive colors, dynamic shapes, and a simple but evocative text, Linda Schwalbe's debut picture book is a joyful tribute to Ida Pfeiffer--one of the first female explorers to travel around the world. ...Show more
$16.99
AUD
Category: 2 to 6 Years Old
In this follow-up to Luna Loves Library Day, we meet Luna's mom, celebrate great art and great friendships, and learn that not all families are the same.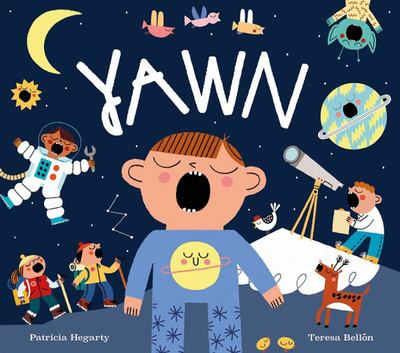 Yawn
by Teresa Bellón; Patricia Hegarty
$24.99
AUD
Category: 2 to 6 Years Old
It started with a yawn That came out of the blue...  Find out what happens when one little yawn starts to spread and grow. From animals to astronauts, everyone's yawning! Can you resist?
Wolfboy
by Andy Harkness
$14.99
AUD
Category: 2 to 6 Years Old
Wolfboy is hungry! He's drooly and growly and fussy! As he stomps through the forest looking for rabbits, he grows hungrier and growlier by the minute! What will happen if Wolfboy can't find those rabbits? And what will happen if he does? With bold illustrations and energetic storytelling, Wolfboy perfe ctly captures the big feelings that come with being very hungry! Engaging, original and perfect for reading aloud, this funny and fresh picture book is a must-have for anyone who's ever been impatient for their food. ...Show more
$32.99
AUD
Category: Mind Body Spirit
An exquisitely illustrated uplifting self-care guide for mothers by the bestselling author of When Life is Not Peachy. 'Pip's words are like a knowing hug of reassurance telling you everything is going to be OK, and making you think kind thoughts about yourself and the parenting you're doing.' CHRISSIE SWAN Mums are the greatest yet least appreciated humans and it's time they had their own huggable book all about mum care! Whether your child is 2 or 20, it can be easy to get lost in day-to-day survival mode and forget the long game - the magic you have already made and that they really will be OK in the end. Days Like These is an uplifting guide to supporting yourself and other mums you know. Let bestselling author Pip Lincolne remind you that it's fine to go slow as she helps you shift expectations (so many expectations!), drop the guilt, choose fresh ways to measure success, find yourself again and remember the things that delight you in the everyday. Because you are not alone and sometimes we all need a reminder that we're doing our best on this life-changing journey called motherhood. ...Show more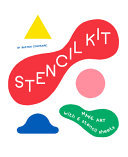 $21.99
AUD
Category: Activity Books & Games
* FIRE UP YOUR CHILD'S ARTISTIC IMAGINATION. Be inspired by Bastien Contraire and combine the shapes with your own drawings to make amazing stencil art! * FROM AGES 4 AND UP * USE SIX SIMPLE STENCIL SHAPES TO CREATE ALL MANNER OF FUN AND WACKY DESIGNS. From triangle trumpets and cloud circles to anythin g you can imagine! * INCLUDES A BOOKLET FULL OF INSPIRATION. Look at these shapes, what do you see? Is that a cloud or a clock? A triangle or a trumpet? A rainbow or a pair of elephant legs? To be a stencil artist, you need to see things a little differently. Make amazing art with kids aged 4+. With just six simple shape stencils you can bring endless creations to life. Be inspired by Bastien Contraire and combine the shapes with your own drawings to make amazing stencil art! ...Show more