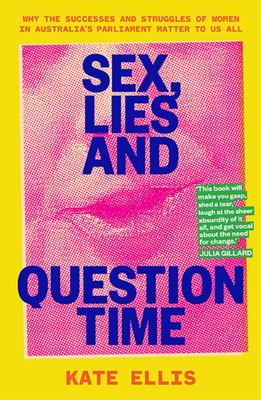 $32.99
AUD
Category: Biography & Memoir
In 2017, a survey showed zero per cent of young Australian women would consider entering politics. Zero. In a time when we critically need women in our parliament, and in a country that was an early leader in women's political participation, there is a perception that women and politics don't mix. Shoc king incidents have exposed the sexism that women in politics face from opposition, the media, the public, even their own colleagues. And those headlines only tell half the story. In Sex, Lies and Question Time, Kate Ellis tells the sometimes enraging, often funny and incredibly honest full story of women in Australian politics today. As well as sharing the experiences of her own fifteen years in parliament, Kate has spoken to politicians from across Australia's political spectrum, including former Prime Minister Julia Gillard, Julia Bishop, Penny Wong, Linda Burney, Sarah Hanson Young and Pauline Hanson. Kate explores issues like sexism, bullying, motherhood, appearances, social media, racism, the sisterhood and, of course, sex. Most of all this book is a powerful call for Australian women to inspire to political leadership, to shape a fairer Australia – where 'women's issues' are everyone's issues. Why would a woman want to go into politics? From where most women stand, Parliament looks like a toxic boys' club. Here, Kate Ellis bursts the Canberra bubble to reveal what life is like for our female MPs, and why it's the best and worst job in the world.   ...Show more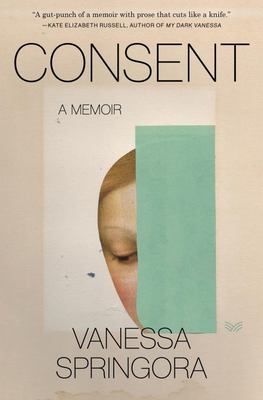 Consent - A Memoir
by Vanessa Springora; Natasha Lehrer (Translator)
$29.99
AUD
Category: Biography & Memoir
The devastating and powerful memoir from a French publisher who was abused by a famous writer from the age of thirteen 'A gut-punch of a memoir with prose that cuts like a knife' Kate Elizabeth Russell, author of My Dark Vanessa Thirty years ago, Vanessa Springora was the teenage muse of one of France's most celebrated writers, a footnote in the narrative of an influential man. At the end of 2019, as women around the world began to speak out, Springora, now in her forties and the director of one of France's leading publishing houses, decided to reclaim her own story. Consent is the story of her stolen adolescence. Devastating in its honesty, Springora's painstaking memoir lays bare the cultural attitudes and circumstances that made it possible for a thirteen-year-old girl to become involved with a fifty-year-old man. Drawing parallels between children's fairy tales, French history and the author's personal life, Consent offers intimate insights into the meaning of love and consent, the toll of trauma and the power of healing in women's lives. ...Show more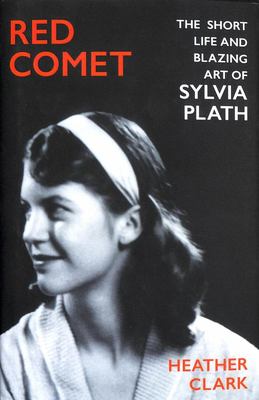 $65.00
AUD
Category: Biography & Memoir
The highly anticipated new biography of Sylvia Plath that focuses on her remarkable literary and intellectual achievements, while restoring the woman behind the long-held myths about her life and art. With a wealth of never-before-accessed materials--including unpublished letters and manuscripts; court, police, and psychiatric records; and new interviewsmHeather Clark brings to life the brilliant daughter of Wellesley, Massachusetts. Sylvia Plath had poetic ambition from a very young age and was an accomplished, published writer of poems and stories even before she became a star English student at Smith College in the early 1950s. Determined not to read Plath's work as if her every act, from childhood on, was a harbinger of her tragic fate, Clark here evokes a culture in transition, in the shadow of the atom bomb and the Holocaust, as she explores Plath's world: her early relationships and determination not to become a conventional woman and wife; her conflicted ties to her well-meaning, widowed mother; her troubles at the hands of an unenlightened mental-health industry; her Cambridge years and thunderclap meeting with Ted Hughes, a marriage of true minds that would change the course of poetry in English; and much more. Clark's clear-eyed sympathy for Hughes, his lover Assia Wevill, and the other demonized players in the arena of Plath's suicide promotes a deeper understanding of her final days, with their outpouring of first-rate poems. Along with illuminating readings of the poems themselves, Clark's meticulous, compassionate research brings us closer than ever to the spirited woman and visionary artist who blazed a trail that still lights the way for women poets the world over. ...Show more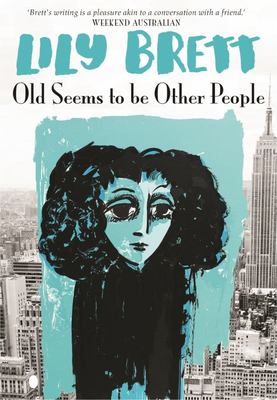 $24.99
AUD
Category: Biography & Memoir
'People assume that if you are female and over seventy you are oblivious to men's good looks. No one would blink if a 99-year-old man wearing an oxygen mask mentioned a good-looking woman...' Most of us would like to live to an old age, but few of us actually want to be old. In this disarming and gentl y self-deprecating collection of vignettes about ageing, Lily Brett gives us snapshots of her everyday life in New York. After waving enthusiastically to a tall, grey-haired woman she has mistaken for her husband and avoiding a large dog that turns out to be a fire hydrant, Lily has to concede that her ophthalmologist is right- she does need cataract surgery. While at a cafe with her husband she's transfixed by a speed-dating dinner in progress at the other end of the cafe. She moves closer and watches. The event manager tells her they also have speed-dating dinners for seniors. In the crowded Apple store, in Soho, two young Apple assistants decide it will take both of them to help her. Sparkling with wit and wisdom, Old Seems to be Other People, Lily Brett's unique take on getting older, is simultaneously hilarious, serious and utterly irresistible. ...Show more
$59.99
AUD
Category: Biography & Memoir
Les Payne, the renowned Pulitzer Prize-winning investigative journalist, embarked in 1990 on a nearly thirty-year-long quest to interview anyone he could find who had actually known Malcolm X--all living siblings of the Malcolm Little family, classmates, street friends, cellmates, Nation of Islam figure s, FBI moles and cops, and political leaders around the world. His goal was ambitious: to transform what would become over a hundred hours of interviews into an unprecedented portrait of Malcolm X, one that would separate fact from fiction. The result is this historic biography that conjures a never-before-seen world of its protagonist, a work whose title is inspired by a phrase Malcolm X used when he saw his Hartford followers stir with purpose, as if the dead were truly arising, to overcome the obstacles of racism. Setting Malcolm's life not only within the Nation of Islam but against the larger backdrop of American history, the book traces the life of one of the twentieth century's most politically relevant figures "from street criminal to devoted moralist and revolutionary." In tracing Malcolm X's life from his Nebraska birth in 1925 to his Harlem assassination in 1965, Payne provides searing vignettes culled from Malcolm's Depression-era youth, describing the influence of his Garveyite parents: his father, Earl, a circuit-riding preacher who was run over by a street car in Lansing, Michigan, in 1929, and his mother, Louise, who continued to instill black pride in her children after Earl's death. Filling each chapter with resonant drama, Payne follows Malcolm's exploits as a petty criminal in Boston and Harlem in the 1930s and early 1940s to his religious awakening and conversion to the Nation of Islam in a Massachusetts penitentiary. With a biographer's unwavering determination, Payne corrects the historical record and delivers extraordinary revelations--from the unmasking of the mysterious NOI founder "Fard Muhammad," who preceded Elijah Muhammad; to a hair-rising scene, conveyed in cinematic detail, of Malcolm and Minister Jeremiah X Shabazz's 1961 clandestine meeting with the KKK; to a minute-by-minute account of Malcolm X's murder at the Audubon Ballroom. Introduced by Payne's daughter and primary researcher, Tamara Payne, who, following her father's death, heroically completed the biography, The Dead Are Arising is a penetrating and riveting work that affirms the centrality of Malcolm X to the African American freedom struggle. ...Show more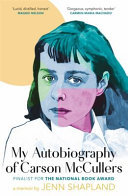 $32.99
AUD
Category: Biography & Memoir
How do you tell the real story of someone misremembered - an icon and idol - alongside your own? Jenn Shapland's celebrated debut is both question and answer: an immersive, surprising exploration of one of America's most beloved writers, alongside a genre-defying examination of identity, queerness, memo ry, obsession, and love. Shapland is a graduate student when she first uncovers letters written to Carson McCullers by a woman named Annemarie. Though Shapland recognizes herself in the letters, which are intimate and unabashed in their feelings, she does not see McCullers as history has portrayed her. Her curiosity gives way to fixation, not just with this newly discovered side of McCullers's life, but with how we tell queer love stories. Why, Shapland asks, are the stories of women paved over by others' narratives? What happens when constant revision is required of queer women trying to navigate and self-actualize in straight spaces? And what might the tracing of McCullers's life? her history, her secrets, her legacy? reveal to Shapland about herself? In smart, illuminating prose, Shapland interweaves her own story with McCullers's to create a vital new portrait of one of our nation's greatest literary treasures, and shows us how the writers we love and the stories we tell about ourselves make us who we are. ...Show more
$19.99
AUD
Category: Biography & Memoir
'A beautiful memoir in which Oliver Sacks comes wonderfully to life ... Exquisitely wrought, heartrending and joyous' Joyce Carol OatesBill Hayes came to New York in 2009 with a one-way ticket and only the vaguest idea of how he would get by. But, at forty-eight years old, having spent decades in San Fr ancisco, he craved change. Grieving over the death of his partner, he quickly discovered the profound consolations of the city 's incessant rhythms, the sight of the Empire State Building against the night sky, and New Yorkers themselves, kindred souls that Hayes, a lifelong insomniac, encountered on late-night strolls with his camera. And he unexpectedly fell in love again, with his friend and neighbor, the writer and neurologist Oliver Sacks, whose exuberance is captured in funny and touching vignettes throughout. What emerges is a portrait of Sacks at his most personal and endearing, from falling in love for the first time at age seventy-five to facing illness and death (Sacks died of cancer in August 2015). Insomniac City is both a meditation on grief and a celebration of life. Filled with Hayes 's distinctive street photos of everyday New Yorkers, the book is a love song to the city and to all who have felt the particular magic and solace it offers. ...Show more
$29.99
AUD
Category: Biography & Memoir
The story of an Aboriginal woman who worked as a police officer and fought for justice both within and beyond the Australian police force. A proud Kurnai woman, Veronica Gorrie grew up dauntless, full of cheek and a fierce sense of justice. After watching her friends and family suffer under a deeply co mpromised law-enforcement system, Gorrie signed up for training to become one of a rare few Aboriginal police officers in Australia. In her ten years in the force, she witnessed appalling institutional racism and sexism, and fought past those things to provide courageous and compassionate service to civilians in need, many Aboriginal themselves. With a great gift for storytelling and a wicked sense of humour, Gorrie frankly and movingly explores the impact of racism on her family and her life, the impact of intergenerational trauma resulting from cultural dispossession, and the inevitable difficulties of making her way as an Aboriginal woman in the white-and-male-dominated workplace of the police force. Black and Blue is a memoir of remarkable fortitude and resilience, told with wit, wisdom, and great heart. ...Show more
$49.99
AUD
$65.00
(23% off)
Category: Biography & Memoir
In the stirring, highly anticipated first volume of his presidential memoirs, Barack Obama tells the story of his improbable odyssey from young man searching for his identity to leader of the free world, describing in strikingly personal detail both his political education and the landmark moments of th e first term of his historic presidency - a time of dramatic transformation and turmoil.  ...Show more
$29.99
AUD
Category: Biography & Memoir
Now in paperback featuring a new introduction by Michelle Obama, a letter from the author to her younger self, and a book club guide with 20 discussion questions and a 5-question Q&A, the intimate, powerful, and inspiring memoir by the former First Lady of the United StatesThe No. 1 BestsellerBritis h Book Awards, Non-Fiction Book of the YearThe Sunday Times, Memoir of the YearBooks of the Year- The Times, Observer, Guardian, Evenings StandardIn her memoir, a work of deep reflection and mesmerizing storytelling, Michelle Obama invites readers into her world, chronicling the experiences that have shaped her - from her childhood on the South Side of Chicago to her years as an executive balancing the demands of motherhood and work, to her time spent at the world's most famous address. With unerring honesty and lively wit, she describes her triumphs and her disappointments, both public and private, telling her full story as she has lived it - in her own words and on her own terms.Warm, wise, and revelatory, Becoming is the deeply personal reckoning of a woman of soul and substance who has steadily defied expectations - and whose story inspires us to do the same. ...Show more
$25.00
AUD
Category: Biography & Memoir | Series: Penguin Modern Classics Ser.
'Utterly, agonisingly compulsive ... a masterpiece' Liz Jensen, Guardian Following one woman's journey from a troubled girlhood in working-class Copenhagen through her struggle to live on her own terms, The Copenhagen Trilogy is a searingly honest, utterly immersive portrayal of love, friendship, art, ambition and the terrible lure of addiction, from one of Denmark's most celebrated twentieth-century writers. 'Sharp, tough and tender ... wrenching sadness and pitch-black comedy ... Ditlevsen can pivot from hilarity to heartbreak in a trice' Boyd Tonkin Spectator 'Astonishing, honest, entirely revealing and, in the end, devastating. Ditlevsen's trilogy is remarkable not only for its honesty and lyricism; these are books that journey deep into the darkest reaches of human experience and return, fatally wounded, but still eloquent' Observer 'The best books I have read this year. These volumes slip in like a stiletto and do their work once inside. Thrilling' New Statesman ...Show more
$19.99
AUD
Category: Biography & Memoir | Series: Living Autobiography Ser.
Longlisted for the 2019 Andrew Carnegie Medal for Excellence in Nonfiction From the twice-Booker-shortlisted author comes a witty and audacious examination of writing and womanhood "Life falls apart. We try to get a grip. We try to hold it together. And then we realize that we don't want to hold it toge ther." Crystalline, witty and audacious, The Cost of Living addresses itself to the dual experiences of writing and of womanhood, examining what is essential in each. Following the acclaimed Things I Don't Want to Know, which reflected deeply on the nature of gender politics and a life in letters, The Cost of Living returns to the same subject and to the same life, to find a writer in radical flux. If a woman dismantles her life, expands it and puts it back together in a new shape, how might she describe this new composition? "Words have to open the mind. When words close the mind you can be sure that someone has been reduced to nothingness."      In this elegiac second instalment of her "living autobiography", Deborah Levy considers what it means to live with value and meaning and pleasure. The Cost of Living is a vital and astonishing testimony, as distinctive, wide-ranging and original as Levy's acclaimed novels. ...Show more