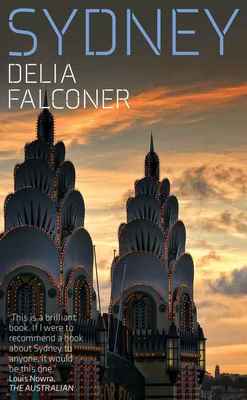 Sydney
by Delia Falconer
$29.99
AUD
Category: Australian Non- Fiction | Series: City Ser.
Part memoir, part guide to Sydney, Australia, this melancholic, moving, and funny exploration intertwines novelist Delia Falconer's own stories with the city's historical and literary past, showing how the city has evolved from the 1970s through today. From mad clergymen and amateur astronomers to Indig enous weather experts and local artists, this personal and unique record depicts the inhabitants of a beautiful, violent, and deeply spiritual city. ...Show more
$9.95
AUD
Category: Australian Non- Fiction
The highly popular AIATSIS map of Indigenous Australia is now available in a compact, portable A3 size. Available flat or folded (packaged in a cellophane bag), it is the perfect take-home product for tourists and anyone interested in the diversity of Australias first nations peoples. The handy desk siz e also makes it an ideal resource for individual student use. Using published resources available from 1988-1994, the map attempts to represent the language or nation groups of Aboriginal and Torres Strait Islander peoples of Australia. For tens of thousands of years, the First Australians have occupied this continent as many different nations with diverse cultural relationships linking them to their own particular lands. The ancestral creative beings left languages on country, along with the first peoples and their cultures. Over 200 distinct languages, and countless dialects of them, were in use when European colonisation began. While people in some communities continue to speak their own languages, many others are seeking to record and revive threatened ones. Aboriginal and Torres Strait Islander peoples retain their connection to their traditional lands regardless of where they live. ...Show more
$29.99
AUD
Category: Australian Fiction
Helen Garner visits the morgue, and goes cruising on a Russian ship. She sees women giving birth, and gets the sack for teaching her students about sex. She attends a school dance and a gun show. She writes about dreaming, about turning fifty, and the storm caused by The First Stone. Her stories on the murder of the two-year-old Daniel Valerio and Akon Guode, the mother who drove her children into a lake, won her two Walkley Awards.Garner looks at the world with a shrewd and sympathetic eye. Her non-fiction is always passionate and compelling. True Storiesis an extraordinary book, spanning forty years of work, by one of Australia?s great writers. ...Show more
$19.99
AUD
Category: Australian Non- Fiction
Spend a day with Australia's most vibrant and unique feathered friends. Full of splashing shorebirds, clattering cockatoos, parading penguins and greedy galahs, Busy Beaks is the perfect introduction to birds of all shapes and sizes.
$34.99
AUD
Category: Australian Non- Fiction
The Original Australians tells the story of Australian Aboriginal history and society from its distant beginnings to the present day. From the wisdom and paintings of the Dreamtime, to the first contacts between Europeans and indigenous Australians, right through to modern times, it offers an insight in to the life and experiences of the world's oldest culture. The resilience and adaptability of Aboriginal people over millennia is one of the great human stories of all time. Josephine Flood answers the questions about Aboriginal Australia that Australians and visitors often ask: Where did the Aborigines come from and when? How did they survive in such a harsh environment? What was the traditional role of Aboriginal women? Why didn't colonists sign treaties with Aboriginal people? Were Aboriginal children "stolen?" Why are there so many problems in Aboriginal communities today? And many more. This rich account aims to understand both black and white perspectives and is fascinating reading for anyone who wants to discover Aboriginal Australia. This second edition is fully updated. ...Show more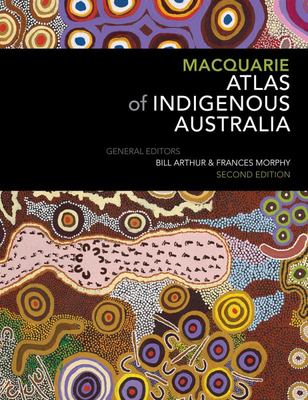 $79.99
AUD
Category: Australian Non- Fiction
'The Macquarie Atlas of Indigenous Australia has a place on the work table of every Australian student, on the coffee table of every Australian home and on the desk of every Australian political representative.' Senator Patrick Dodson The Macquarie Atlas of Indigenous Australia is a unique tool for expl oring and understanding the lives and cultures of Australia's First Peoples. An atlas can represent - in graphic form - a pattern of human activities in space and time. This second edition of the award-winning Macquarie Atlas of Indigenous Australia opens a window onto the landscape of Australian Aboriginal and Torres Strait Islander lives, from over 60 000 years ago to the present time. Each chapter has been extensively revised and updated by one or more experts in the field, under the general editorship of Bill Arthur and Frances Morphy of the Centre for Aboriginal Economic Policy Research at the Australian National University. The maps, which form the core of the book, are supplemented by explanatory text and numerous diagrams, photographs and illustrations, including Indigenous artworks. This book is a collaborative publication between the Australian National University (ANU), the Australian Bureau of Statistics (ABS) and Macquarie Dictionary. ...Show more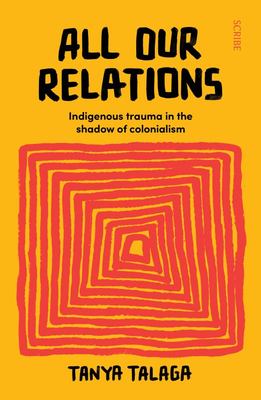 $27.99
AUD
Category: Australian Non- Fiction
The world's Indigenous communities are fighting to live and dying too young. In this vital and incisive work, Tanya Talaga explores intergenerational trauma and the alarming rise of youth suicide. From Northern Ontario to Nunavut, Norway, Brazil, Australia, and the United States, the Indigenous experien ce in colonised nations is startlingly similar and deeply disturbing. It is an experience marked by the violent separation of Peoples from the land, the separation of families, and the separation of individuals from traditional ways of life - all of which has culminated in a spiritual separation that has had an enduring impact on generations of Indigenous children. As a result of this colonial legacy, too many communities today lack access to the basic determinants of health - income, employment, education, a safe environment, health services - leading to a mental health and youth suicide crisis on a global scale. But, Talaga reminds us, First Peoples also share a history of resistance, resilience, and civil rights activism, from the Occupation of Alcatraz led by the Indians of All Tribes, to the Northern Ontario Stirland Lake Quiet Riot, to the Standing Rock protests against the Dakota Access Pipeline, which united Indigenous Nations from across Turtle Island in solidarity. All Our Relations is a powerful call for action, justice, and a better, more equitable world for all Indigenous Peoples. 'An essential work of nonfiction . . . Through storytelling, on-the-ground reporting, literature surveys, and plenty of statistics, Talaga demonstrates the extent to which Indigenous children continue to live under the full weight of colonial history . . . All children, she writes, 'need to know who their ancestors are, who their heroes and villains are.' In All Our Relations, Talaga restores that basic right to Indigenous children who have been robbed of it. And the rest of us, as an epigraph from author Thomas King makes clear, no longer have the excuse of saying we haven't heard this story. Talaga alone has told it twice now.' -Quill & Quire Praise for Seven Fallen Feathers- 'An urgent and unshakable portrait of the horrors faced by Indigenous teens going to school in Thunder Bay, Ontario, far from their homes and families . . . Talaga's incisive research and breathtaking storytelling could bring this community one step closer to the healing it deserves.' -Booklist, Starred Review Praise for Seven Fallen Feathers- 'Talaga's research is meticulous and her journalistic style is crisp and uncompromising . . . The book is heartbreaking and infuriating, both an important testament to the need for change and a call to action.' -Publishers Weekly Starred Review ...Show more
$35.00
AUD
Category: Australian Non- Fiction
What the Colonists Never Knew paints a vivid picture of what it was like to grow up Aboriginal in Sydney, alongside the colonists, from 1788 to the present.Dennis, the grandson ofClarice Malinda Lougher, the last practising matriarch of the Gai-mariagal clan, was immersed in cultural knowledge and lore from an early age.Through his eyes we see a Sydney of totemic landscapes resonating with ceremonial sites and ancestral activity, song-lines and walking tracks, habitat caves and middens, and share memories of what has been lost.At Narrabeen camp in the 1950s we meet Uncle Willie de Serve, a man who wore the scarifications of his ritual life and mentored the young Dennis. 'His face was alive with a thousand stories.'Dennis also introduces us to Nanna Watson, who lived in a little humpy at Car-rang gel (North Head). 'On a hot summer's afternoon, she would hitch her dress up round her knees and wriggle around in the sand to get a couple of ugaries (pipis), chew one up and spit it into the water and put the other one on the line, and before you knew it she'd have a big whiting or a bream.'Through the stories so generously told we may reflect on what it means to be a stolen child and one of the 'silent generations', and to fight to safeguard culture and identity. We can sense the responsibility of being the senior Gai-mariagal and the last of the storytellers, and the urgency to document and share the knowledge bestowed on him by generations of his family. 'This is a mesmerising read. It flows from rich anecdotal remembrance loaded with song and lore to incisive commentary about legislation and then slips seamlessly into detailed evocation of pre-colonial life. I have always loved Foley's ability to bring a story to life and Read's measured but uncompromising analysis … I love this bloody book.' — Bruce Pascoe, author of Dark Emu'There has never been a book like this before. Dazzling, revelatory, unheralded.' — Melissa Lucashenko, author of Mullumbimby and Too Much Lip'Come into this book to find a Sydney that many of us have never seen. This is a Sydney which to this day belongs to a network of vivid, tenacious, funny and courageous Aboriginal people. Dennis and Peter are both master storytellers and they bring to us the rich and moving stories of people who lived on and travelled around the paths and waterways of the city, to keep close to the people and country they cared about.' — Heather Goodall, author of Invasion to Embassy and Rivers and Resilience ...Show more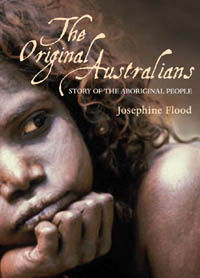 $39.95
AUD
Category: Australian Non- Fiction
This fascinating and intelligent volume tells the remarkable story of Australian Aboriginal history from its distant beginnings in the age of Dreamtime, through the first contact with Europeans and other outsiders, right up to the present day. "The Original Australians" offers stunning insights into the life and experiences of one of the world's oldest cultures. This volume also looks at some of the most commonly asked questions, such as where did the Aboriginal people come from? And how did they survive in such a harsh environment? As well as debunking common myths. It also attempts to look at Aboriginal history and culture from both black and white perspectives, in order to better understand its place in today's global society. ...Show more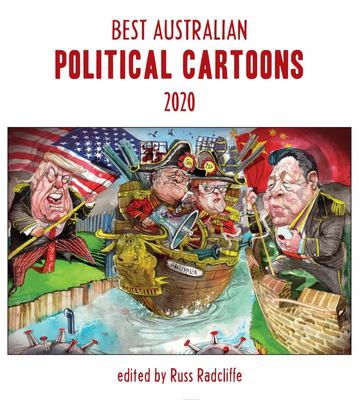 $32.99
AUD
Category: Australian Non- Fiction | Series: Best Australian Political Cartoons Ser.
Welcome to 2020. Brexit, Trump, leadership challenges- those were the days. The Morrison government, after delivering its promised tax cuts, had only one thing on its policy mind- protecting its presumptive budget surplus. Sure, avoiding questions about such trifles as sports rorts, robodebt cock-ups, a nd water scams required an inordinate amount of energy. But, all in all, it must have seemed like a good time to take a holiday. Anyway, other people were on the fire hoses - terrified, exhausted, selfless - as south-east Australia gave us a glimpse of the looming slow-motion catastrophe of a rapidly heating world. Meanwhile, in a wet market in Wuhan, events were unfolding that would shake all our societies to the core and change our world forever. The mantle and burden of heroism was about to be passed to a new cast of ordinary people on a very different front line. Is this a time for joking? Too soon? Maybe we need the penetrating satirical intelligence and the dark, challenging humour of our political cartoonists more than ever. Featuring Dean Alston, Peter Broelman, Pat Campbell, Andrew Dyson, John Farmer, First Dog on the Moon, Matt Golding, Fiona Katauskas, Mark Knight, Jon Kudelka, Alan Moir, David Pope, David Rowe, Andrew Weldon, Cathy Wilcox, and many more ...   ...Show more
$39.99
AUD
Category: Australian Non- Fiction
Across Australia, early Europeans commented again and again that the land looked like a park. With extensive grassy patches and pathways, open woodlands and abundant wildlife, it evoked a country estate in England. Bill Gammage has discovered this was because Aboriginal people managed the land in a far more systematic and scientific fashion than we have ever realised. For over a decade, Gammage has examined written and visual records of the Australian landscape. He has uncovered an extraordinarily complex system of land management using fire and the life cycles of native plants to ensure plentiful wildlife and plant foods throughout the year. We know Aboriginal people spent far less time and effort than Europeans in securing food and shelter, and now we know how they did it. With details of land-management strategies from around Australia, The Biggest Estate on Earth rewrites the history of this continent, with huge implications for us today. Once Aboriginal people were no longer able to tend their country, it became overgrown and vulnerable to the hugely damaging bushfires we now experience. And what we think of as virgin bush in a national park is nothing of the kind. ...Show more