$22.99
AUD
Category: First Nation Voices
Stolen from his mother and placed into institutional care when he was only a few months old, Uncle Jack was raised under the government's White Australia Policy. The loneliness and isolation he experienced during those years had a devastating impact on him that endured long after he reconnected with his Aboriginal roots and discovered his stolen identity. Even today he feels like an outsider; a loner; a fringe dweller. In this honest and no-holds-barred memoir, Uncle Jack reveals the 'ups and downs of this crazy, drugged up, locked up, fucked up, and at times unbelievable, life'. From his sideline as a cat burglar, battles with drug addiction and stints in prison, to gracing the nation's stages and screens as he dazzled audiences with his big personality and acting prowess, he takes us through the most formative moments of his life. By turns heartbreaking and hilarious, Jack Charles- Born-again Blakfella is a candid and uplifting memoir from one of Australia's finest and most beloved actors. ...Show more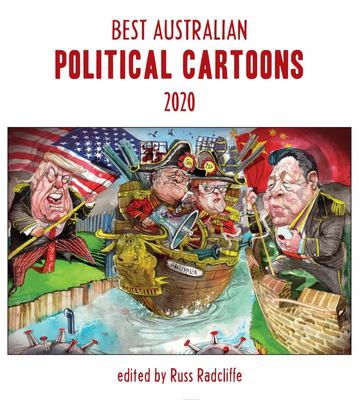 $32.99
AUD
Category: Australian Non- Fiction | Series: Best Australian Political Cartoons Ser.
Welcome to 2020. Brexit, Trump, leadership challenges- those were the days. The Morrison government, after delivering its promised tax cuts, had only one thing on its policy mind- protecting its presumptive budget surplus. Sure, avoiding questions about such trifles as sports rorts, robodebt cock-ups, a nd water scams required an inordinate amount of energy. But, all in all, it must have seemed like a good time to take a holiday. Anyway, other people were on the fire hoses - terrified, exhausted, selfless - as south-east Australia gave us a glimpse of the looming slow-motion catastrophe of a rapidly heating world. Meanwhile, in a wet market in Wuhan, events were unfolding that would shake all our societies to the core and change our world forever. The mantle and burden of heroism was about to be passed to a new cast of ordinary people on a very different front line. Is this a time for joking? Too soon? Maybe we need the penetrating satirical intelligence and the dark, challenging humour of our political cartoonists more than ever. Featuring Dean Alston, Peter Broelman, Pat Campbell, Andrew Dyson, John Farmer, First Dog on the Moon, Matt Golding, Fiona Katauskas, Mark Knight, Jon Kudelka, Alan Moir, David Pope, David Rowe, Andrew Weldon, Cathy Wilcox, and many more ...   ...Show more
$22.99
AUD
Category: First Nation Voices
You are on Indigenous lands, swimming in Indigenous waters, looking up at Indigenous skies. Living on Stolen Land is a verse-styled look at our colonial-settler 'present'. This book is the first of its kind to address and educate a broad audience about the colonial contextual history of Australia, in a highly original way. It pulls apart the myths at the heart of our nationhood, and challenges Australia to come to terms with its own past and its place within and on 'Indigenous Countries'. This title speaks to many First Nations' truths — stolen lands, sovereignties, time, decolonisation, First Nations perspectives, systemic bias and other constructs that inform our present discussions and ever-expanding understanding. This title is a timely, thought-provoking and accessible read. ...Show more
$32.99
AUD
Category: First Nation Voices
This remarkable book is about everything from echidnas to evolution, cosmology to cooking, sex and science and spirits to Schrodinger's cat. Tyson Yunkaporta looks at global systems from an Indigenous perspective. He asks how contemporary life diverges from the pattern of creation. How does this affect us? How can we do things differently? Sand Talk provides a template for living. It's about how lines and symbols and shapes can help us make sense of the world. It's about how we learn and how we remember. It's about talking to everybody and listening carefully. It's about finding different ways to look at things. Most of all it's about Indigenous thinking, and how it can save the world. ...Show more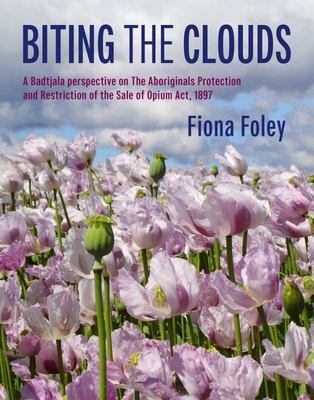 $34.99
AUD
Category: First Nation Voices
The power of history written down can be both lethal and deceptive, and that has long-lasting effects, both for those writing and those being written about. In this groundbreaking work of Indigenous scholarship, nationally renowned visual artist Fiona Foley addresses the inherent silences, errors and i njustices from the perspective of her people, the Badtjala of K'gari (Fraser Island). She shines a critical light on the little-known colonial-era practice of paying Indigenous workers in opium and the 'solution' of then displacing them to K'gari. Biting the Clouds- a euphemism for being stoned on opium - combines historical, personal and cultural imagery to reclaim the Badtjala story from the colonisation narrative. Full-colour images of Foley's artwork add further impact to this important examination of Australian history. ...Show more
$19.99
AUD
Category: Australian Non- Fiction
Spend a day with Australia's most vibrant and unique feathered friends. Full of splashing shorebirds, clattering cockatoos, parading penguins and greedy galahs, Busy Beaks is the perfect introduction to birds of all shapes and sizes.
$24.99
AUD
Category: First Nation Voices
With lyrics rich in rhyme, Homeland Calling is a hip-hop poetry collection that channels culture and challenges stereotypes. The words have all been written by First Nations youth from remote and regional communities around Australia, edited by award-winning author and poet Ellen van Neerven, and brough t to you by Desert Pea Media. These verses are the result of young artists exploring their place in the world and expressing the future they want to live in. Organised into four sections, 'Country is my heartbeat', 'History is in my bloodline', 'Flame in the struggle' and 'Pride in my people', the words of these deadly, young poets offer wider Australia a rare insight into their thoughts, hopes and dreams. At the back of the book, you'll find a notes section written by Ellen that addresses many of the basic misconceptions regarding First Nations histories and peoples. There's also a glossary of words used in the poems that demonstrate the diversity of languages spoken across this country. ...Show more
$39.99
AUD
Category: Australian Pictorial
An Australian food adventure, from the stark beauty of Tasmania due north through red earth to the Gulf of Carpentaria. This is award-winning chef James Viles' photographic journal of his road trip due north, from Tasmania to the Gulf of Carpentaria. His focus is real food, where it comes from, how it' s grown, tended and harvested, and how it sometimes flourishes in the most hostile and breathtakingly beautiful parts of Australia. James describes the people he meets along the road and the conversations he has with foragers, food producers, fishermen, tribal elders, local farmers, all of whom are knowledgeable and passionate about Australia and Australian ingredients. James also discovers that sleeping in a swag under the stars reminds him about what matters and reconnects him to his creative self. With exquisite imagery from Adam Gibson, this is an extraordinary portrait of a country.  ...Show more
$24.99
AUD
Category: First Nation Voices
In this ground-breaking and timeless book, Distinguished Professor Aileen Moreton-Robinson undertakes a compelling analysis of the whiteness of Australian feminism and its effect on Indigenous women. As a Goenpul woman and an academic, she operationalises an Indigenous women's standpoint as she 'talks u p', engages with and interrogates western feminism in representation and practice. Through an examination of an extensive range of feminist literature written predominantly by white scholars and activists, Moreton-Robinson demonstrates how whiteness dominates from a position of power and privilege as an invisible norm and unchallenged practice. She illustrates the ways in which Indigenous women have been represented in the publications and teachings of white Australian women. Such renderings of Indigenous lives contrast with the way in which Indigenous women re/present and understand themselves. Persuasive and engaging, Talkin' Up to the White Woman is a timely and necessary argument for the inclusion of Indigenous perspectives in the teachings and practices that impact on Australia's pluralistic society. First published twenty years ago, this new edition proves the continued relevance of this classic work as a critique of the whiteness of western feminism. ...Show more
$34.99
AUD
Category: Australian Non- Fiction
 From the best-selling author of The Commando and Born to Fight comes a fascinating investigation of modern warfare that combines methodical research and the fast-paced action of battle with the personal stories of the combatants on both sides of the line. Taking us from the suburbs of western Sydney and Australia's military army bases, to the battlefields of Afghanistan and Iraq, this is a remarkable book that reveals the as-yet untold story of the battle for Mosul and the secret involvement of Australians on both sides of the war - both our Commandos and Australian ISIS fighters. Mosul details the rise of ISIS influence in Australia, the Iran and Australia allegiance to fight Daesh and shows what led up to the battle and the ramifications that are still being felt at home - by our soldiers and the victims of that war. Ben Mckelvey has extraordinary access to SOOCOMD/2COMMANDO units - the most decorated modern Australian fighting unit; ISOF - Iraq's premier fighters; Yazidis women who had been slaves of ISIS; returned Commandos and their devastated families, and explains how petty criminals in Western Sydney became some of our worst jihadists who took their families to Iraq to fight for ISIS. Focusing on the stories of key figures like 2 Commando's Ian Turner and one of Australia's most infamous Jihadist, Khaled Sharrouf, Mckelvey takes us the heart of this brutal battle and brings history to life in an honest, thoughtful and compelling examination of modern warfare. A must-read for anyone interested in modern military history. ...Show more
$22.99
AUD
Category: First Nation Voices
Dark Emu argues for a reconsideration of the 'hunter-gatherer' tag for pre-colonial Aboriginal Australians and attempts to rebut the colonial myths that have worked to justify dispossession. Accomplished author Bruce Pascoe provides compelling evidence from the diaries of early explorers that suggests that systems of food production and land management have been blatantly understated in modern retellings of early Aboriginal history, and that a new look at Australia's past is required. ...Show more
$9.95
AUD
Category: Australian Non- Fiction
The highly popular AIATSIS map of Indigenous Australia is now available in a compact, portable A3 size. Available flat or folded (packaged in a cellophane bag), it is the perfect take-home product for tourists and anyone interested in the diversity of Australias first nations peoples. The handy desk siz e also makes it an ideal resource for individual student use. Using published resources available from 1988-1994, the map attempts to represent the language or nation groups of Aboriginal and Torres Strait Islander peoples of Australia. For tens of thousands of years, the First Australians have occupied this continent as many different nations with diverse cultural relationships linking them to their own particular lands. The ancestral creative beings left languages on country, along with the first peoples and their cultures. Over 200 distinct languages, and countless dialects of them, were in use when European colonisation began. While people in some communities continue to speak their own languages, many others are seeking to record and revive threatened ones. Aboriginal and Torres Strait Islander peoples retain their connection to their traditional lands regardless of where they live. ...Show more