$32.99
AUD
Category: Australian Fiction
A captivating Australian saga from the winner of the 2018 black&write! fellowship. Darnmoor, The Gateway to Happiness. The sign taunts a fool into feeling some sense of achievement, some kind of end- that you have reached a destination in the very least. Yet as the sign states, Darnmoor is merely a gateway, a waypoint on the road to where you really want to be. Darnmoor is the home of the Billymil family, three generations who have lived in this 'gateway town'. Race relations between Indigenous and settler families are fraught, though the rigid status quo is upheld through threats and soft power rather than the overt violence of yesteryear. As progress marches forwards, Darnmoor and its surrounds undergo rapid social and environmental changes, but as some things change, some stay exactly the same. The Billymil family are watched (and sometimes visited) by ancestral spirits and spirits of the recently deceased, who look out for their descendants and attempt to help them on the right path. When the town's secrets start to be uncovered the town will be rocked by a violent act that forever shatters a century of silence. Full of music, Yuwaalaraay language and exquisite description, Song of the Crocodile is a lament to choice and change, and the unyielding land that sustains us all, if only we could listen to it. ...Show more
$45.00
AUD
Category: First Nation Voices
Loving Country is a book that inspires ultimate respect for Mother Earth and the role of her custodians. While readers are encouraged to discover the sacred country of Australia in an open-minded and sensitive manner, the intention of this book is to foster communication and understanding between all pe oples and country, to bring about a range of environmental and social changes. Co-authors Bruce Pascoe and Vicky Shukuroglou hope to empower communities to tell their own stories, and for people to honour them and the country from which they have grown. Beautifully designed, all of the writing and photography in Loving Country has been created in consultation with communities. From the ingenious fish traps at Brewarrina and the rivers that feed the Great Barrier Reef, to the love stories of Wiluna and the whale story of Margaret River, there is so much to celebrate and admire about the oldest continuing culture in the world. For those who want to do more than a whistle-stop tour of Australia, this book offers some keys to unlock and reveal the heart of this loving country. ...Show more
$79.99
AUD
Category: Art & Photography
Papunya- A Place Made After the Storyis a first-hand account of the Papunya Tula artists and their internationally significant works emanating from the central Western Desert.This momentous movement began in 1971 when Geoffrey Bardon, a hopeful young art teacher, drove the long lonely road from Alice Sp rings to the settlement at Papunya in the Northern Territory. He left only eighteen months later, defeated by hostile white authority, but a lasting legacy was the emergence of the Western Desert painting style. It started as an exercise to encourage local children to record their sand patterns and games, and grew to include tribal men and elders painting depictions of their ceremonial lives onto scraps of discarded building materials. With Bardon?s support, they preserved their traditional Dreamings and stories in paint. The artistic energy unleashed at Papunya spread through Central Australia to achieve international acclaim. These works are now regarded as some of Australia?s most treasured cultural, historical and artistic items. The publication of this material is an unprecedented achievement. Bardon?s exquisitely recorded notes and drawings reproduced here document the early stages in this important art group. This landmark book features more than five hundred paintings, drawings and photographs from Bardon?s personal archive. It tells the story of the catalyst for a powerfully modern expression of an ancient indigenous way of seeing the world. ...Show more
$19.99
AUD
Category: First Nation Voices | Series: First Knowledges Ser.
'Let this series begin the discussion.' - Bruce Pascoe 'An act of intellectual reconciliation.' - Lynette Russell.  Songlines are an archive for powerful knowledges that ensured Australia's many Indigenous cultures flourished for over 60,000 years. Much more than a navigational path in the cartographic sense, these vast and robust stores of information are encoded through song, story, dance, art and ceremony, rather than simply recorded in writing. Weaving deeply personal storytelling with extensive research on mnemonics, Songlines offers unique insights into Indigenous traditional knowledges, how they apply today and how they could help all peoples thrive into the future. This book invites readers to understand a remarkable way for storing knowledge in memory by adapting song, art, and most importantly, Country, into their lives.  About the series:The First Knowedges books are co-authored by Indigenous and non-Indigenous writers; the series is edited by Margo Neale, senior Indigenous curator at the National Museum of Australia.  ...Show more
$29.99
AUD
Category: First Nation Voices
Childhood stories of family, country and belonging What is it like to grow up Aboriginal in Australia? This anthology, compiled by award-winning author Anita Heiss, showcases many diverse voices, experiences and stories in order to answer that question. Accounts from well-known authors and high-profile identities sit alongside those from newly discovered writers of all ages. All of the contributors speak from the heart - sometimes calling for empathy, oftentimes challenging stereotypes, always demanding respect. This groundbreaking collection will enlighten, inspire and educate about the lives of Aboriginal people in Australia today. Contributors include- Tony Birch, Deborah Cheetham, Adam Goodes, Terri Janke, Patrick Johnson, Ambelin Kwaymullina, Jack Latimore, Celeste Liddle, Amy McQuire, Kerry Reed-Gilbert, Miranda Tapsell, Jared Thomas, Aileen Walsh, Alexis West, Tara June Winch, and many, many more. ...Show more
$24.99
AUD
Category: First Nation Voices
In this ground-breaking and timeless book, Distinguished Professor Aileen Moreton-Robinson undertakes a compelling analysis of the whiteness of Australian feminism and its effect on Indigenous women. As a Goenpul woman and an academic, she operationalises an Indigenous women's standpoint as she 'talks up', engages with and interrogates western feminism in representation and practice. Through an examination of an extensive range of feminist literature written predominantly by white scholars and activists, Moreton-Robinson demonstrates how whiteness dominates from a position of power and privilege as an invisible norm and unchallenged practice. She illustrates the ways in which Indigenous women have been represented in the publications and teachings of white Australian women. Such renderings of Indigenous lives contrast with the way in which Indigenous women re/present and understand themselves. Persuasive and engaging, Talkin' Up to the White Woman is a timely and necessary argument for the inclusion of Indigenous perspectives in the teachings and practices that impact on Australia's pluralistic society. First published twenty years ago, this new edition proves the continued relevance of this classic work as a critique of the whiteness of western feminism. ...Show more
$22.99
AUD
Category: First Nation Voices
Dark Emu argues for a reconsideration of the 'hunter-gatherer' tag for pre-colonial Aboriginal Australians and attempts to rebut the colonial myths that have worked to justify dispossession. Accomplished author Bruce Pascoe provides compelling evidence from the diaries of early explorers that suggests that systems of food production and land management have been blatantly understated in modern retellings of early Aboriginal history, and that a new look at Australia's past is required. ...Show more
$90.00
AUD
Category: Art & Photography
From Karinjini in the west to Fraser Island in the east, via the northern Kimberley and far southwest of Tasmania, Painting the Ancient Land of Australia follows painter Philip Hughes, palette in hand, across the length and breadth of the country. Hughes's work is defined by his breathtaking portrayals of natural landscapes and human interventions, informed and inspired by maps and aerial photographs. With a bold graphic style complemented by expressive blocks of colour, Hughes's practice seems particularly suited to the Australian landscape, as notable for its ecological nuances as it is for its stark extremes. Featuring work created over a span of three decades, a mixture of elegant sketches alongside larger painted artworks, Painting the Ancient Land of Australia presents a deeply personal exploration of a continent.   ...Show more
$80.00
AUD
Category: Science & Nature
Roger Swainston is one of the foremost marine-life artists in the world, with more than 25 years of artistic and scientific endeavour. His paintings are renowned around the world for their accuracy and vibrancy.After training as a zoologist at the University of Western Australia, Swainston spent several years in the Department of Ichthyology at the Western Australian Museum, working on the taxonomy of fishes and the re-cataloguing of the museum's extensive collection of specimens. In the ensuing years he has taken part in scientific surveys of a wide range of environments- from the deep waters off the North West Shelf to the inshore waters of the southern coast of Australia and the coral reefs of Papua New Guinea. As expedition artist with a team of international scientists, he spent two months surveying the fish life of the remote Clipperton Atoll in the far eastern Pacific. Later he worked with the Natural History Museum of Paris and Pro-Natura International, portraying the biodiversity of the marine environments and freshwater streams of Vanuatu. More recently he has accompanied scientists surveying the biodiversity of northern Mozambique and Madagascar.Swainston has dived, snorkelled and painted fishes right around the coast of Australia and in many other locations worldwide, including the Mediterranean, Red Sea, Caribbean, and areas throughout the Indian and Pacific oceans. For many years he has closely monitored a number of sites on Ningaloo Reef, off Western Australia, spending countless hours under water drawing the reefs and observing and photographing fishes to produce panoramic scenes of the environments. He has also worked extensively with professional fishers around Australia, studying their catches and fishing methods.His work has been included in many well known field guides to fishes, including Sea Fishes of Southern Australia, Marine Fishes of North western Australia, Reef Fishes of New Guinea, Freshwater Fishes of New Guinea and Fishes of the Eastern Pacific. He has also illustrated major scientific works, such as Sharks and Rays of Australia and guides to the Emperors and Snappers of the world, as well as contributing illustrations to numerous other publications. His artworks have been used by numerous scientific institutions, including the Smithsonian Institute, the Food and Agriculture Organization of the United Nations (FAO), Australia's Commonwealth Scientific and Industrial Research Organisation (CSIRO), and the Natural History Museum of Paris, as well as many government environmental and fisheries agencies both in Australia and abroad.Swainston has held solo exhibitions in Sydney and Fremantle, and in France. His paintings are held by private collectors around the world, and by institutions including the Ministry of the Environment and the Musee des Arts et Traditions Populaire in France, the Oceanographic Institute of Monaco, the National Archives of Australia, and the Western Australian Museum. Several documentaries about his underwater work in the Red Sea and on Ningaloo Reef have been widely broadcast internationally.Roger Swainston presently lives and works in Fremantle, Western Australia, with his partner Catherine and their three children. ...Show more
$24.99
AUD
Category: Australian Fiction
Odette Brown has lived her whole life on the fringes of a small country town. Raising her granddaughter Sissy on her own, Odette has managed to stay under the radar of the welfare authorities who are removing fair-skinned Aboriginal children from their communities. When a new policeman arrives in town d etermined to fully enforce the law, Odette must risk everything to save Sissy and protect her family. The White Girl is a remarkable novel whose unforgettable characters demonstrate a capacity for love and courage that are a timely reminder of the endurance of the human spirit. ...Show more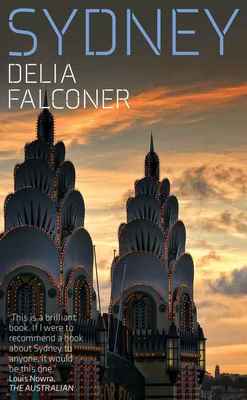 Sydney
by Delia Falconer
$29.99
AUD
Category: Australian Non- Fiction | Series: City Ser.
Part memoir, part guide to Sydney, Australia, this melancholic, moving, and funny exploration intertwines novelist Delia Falconer's own stories with the city's historical and literary past, showing how the city has evolved from the 1970s through today. From mad clergymen and amateur astronomers to Indig enous weather experts and local artists, this personal and unique record depicts the inhabitants of a beautiful, violent, and deeply spiritual city. ...Show more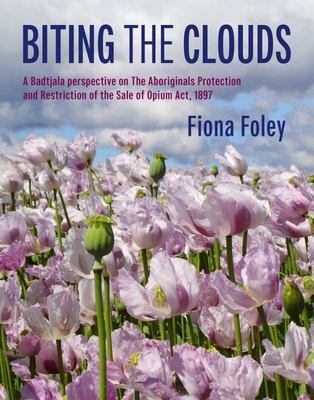 $34.99
AUD
Category: First Nation Voices
The power of history written down can be both lethal and deceptive, and that has long-lasting effects, both for those writing and those being written about. In this groundbreaking work of Indigenous scholarship, nationally renowned visual artist Fiona Foley addresses the inherent silences, errors and i njustices from the perspective of her people, the Badtjala of K'gari (Fraser Island). She shines a critical light on the little-known colonial-era practice of paying Indigenous workers in opium and the 'solution' of then displacing them to K'gari. Biting the Clouds- a euphemism for being stoned on opium - combines historical, personal and cultural imagery to reclaim the Badtjala story from the colonisation narrative. Full-colour images of Foley's artwork add further impact to this important examination of Australian history. ...Show more