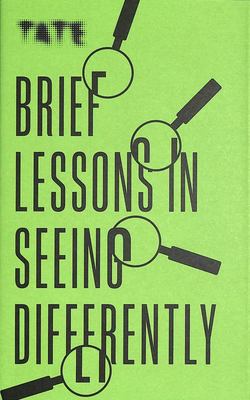 $16.99
AUD
Category: Art & Photography | Series: Brief Lessons Ser.
Open your life to new ways of seeing with inspirational perspectives from Turner, van Gogh and more. 'I like looking at art. You're always looking and learning and changing your perception about things' - Alex Katz There are as many ways to look as there are to make art. Seeing differently allows you to 2020 create something original, as well as to understand art in new ways. Delve into detail with J.M.W. Turner, see through a prism of pattern with Yayoi Kusama, and distill sights into new forms with Maria Bartuszova. Brief Lessons in Seeing Differently is a guide to opening your mind to new perspectives and sparking creativity in the everyday. Inspiring anecdotes and practical exercises will help you gain a new perspective and reinvigorate your work. ...Show more
$19.99
AUD
Category: Art & Photography
"Inspiration leaps off the pages from Jerry Saltz's new book on creativity. . . . This book is for the artist or non-artist, for the person who gets plain English, for the person who understands that practical talk can coax out the mystical messages that lie underneath." --Steve Martin Art has the powe r to change our lives. For many, becoming an artist is a lifelong dream. But how to make it happen? In How to Be an Artist, Jerry Saltz, one of the art world's most celebrated and passionate voices, offers an indispensable handbook for creative people of all kinds. From the first sparks of inspiration--and how to pursue them without giving in to self-doubt--Saltz offers invaluable insight into what really matters to emerging artists: originality, persistence, a balance between knowledge and intuition, and that most precious of qualities, self-belief. Brimming with rules, prompts, and practical tips, How to Be an Artist gives artists new ways to break through creative blocks, get the most from materials, navigate career challenges, and above all find joy in the work. Packed into this dazzling handbook are more than sixty tips, prompts, and insights, including: Embrace Genre Own Your Guilty Pleasures Look Hard, Look Openly Make Art for Now, Not the Future Make an Enemy of Envy Get Lost and more--along with full-color artwork from visionaries ancient and modern, from Navajo sand artists to Rembrandt and Matisse, Vivian Maier and Hilma af Klint, Andy Warhol, Bill Traylor, and Jaune Quick-to-See Smith. This beautiful and useful book will help artists of all kinds--painters, photographers, writers, performers--realize their dreams. ...Show more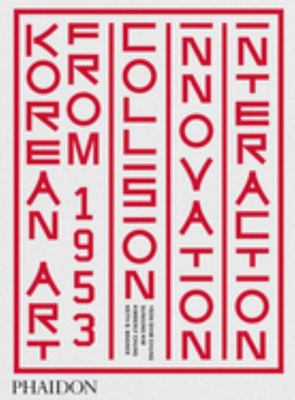 $120.00
AUD
Category: Art & Photography
The first comprehensive survey to explore the rich and complex history of contemporary Korean art - an incredibly timely topicStarting with the armistice that divided the Korean Peninsula in 1953, this one-of-a-kind book spotlights the artistic movements and collectives that have flourished and evolved throughout Korean culture over the past seven decades - from the 1950s avant-garde through to the feminist scene in the 1970s, the birth of the Gwangju Biennale in the 1990s, the lesser known North Korean art scene, and all the artists who have emerged to secure a place in the international art world. ...Show more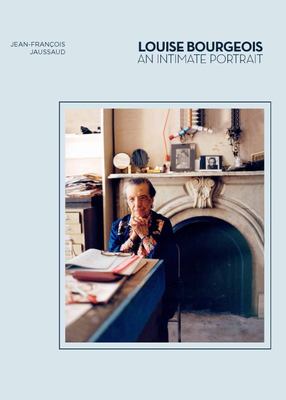 $59.99
AUD
Category: Art & Photography
Jean-Fran ois Jaussaud met Louise Bourgeois for the first time in 1994, at her studio in Brooklyn. But it was not before she had interrogated him about every aspect of his life that he earned her trust. A first photo session was set up in Spring 1995, under one condition: she would destroy the photograp hs if she didn't like them... Jaussaud agreed to it and passed the test. He was then given carte blanche to photograph her studio and her house in Chelsea, and he kept coming back for another eleven years. Jaussaud's photographs of Louise Bourgeois in her house and studio are a moving testimony showing how completely implicated in her work she was, to the point that her private life and her work were inextricably interwoven. ...Show more
Art of Japanese Joinery
by Kiyosi Seike (Professor of Architecture, Tokyo Institute of Technology, Japan)
$42.99
AUD
Category: Art & Photography
This introduction to Japanese joinery delves into the history and development of Japanese carpentry, and it also reveals many secrets of Japanese joinery. It presents 48 joints, with isometric projections to complement the photographs.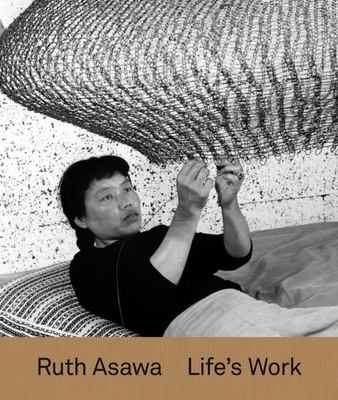 Ruth Asawa: Life's Work
by Tamara Schenkenberg; Aruna D`souza; Helen Molesworth
$74.99
AUD
Category: Art & Photography
"Doing is living. That is all that matters."--Ruth Asawa Throughout her long and prolific career American artist Ruth Asawa (1926-2013) developed innovative sculptures in wire, a medium she explored through increasingly complex forms using craft-based techniques she learned while traveling in Mexico in 1947. In 1949, after studying at Black Mountain College, Asawa moved to San Francisco and created dozens of wire works, among them an iconic bronze fountain--the first of many public commissions--for the city's Ghirardelli Square. Bringing together examples from across Asawa's full and extraordinary career, this expansive volume serves as an unprecedented reorientation of her sculptures within the historical context of 20th-century art. In particular, it includes careful consideration of Asawa's advocacy for arts education in public schools, while simultaneously focusing on her vital--and long under-recognized--contributions to the field of sculpture. Insightful essays explore the intersection of formal experimentation and identity to offer a fresh assessment of this celebrated artist. Richly illustrated with exquisite new installation views, Ruth Asawa: Life's Work introduces original scholarship that traces the dynamic evolution of form in the artist's work. ...Show more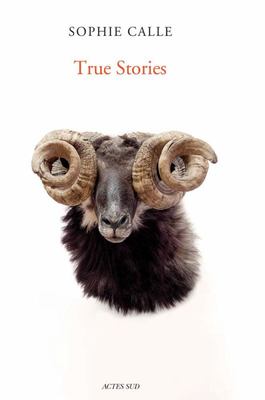 $35.00
AUD
Category: Art & Photography
First published in French in 1994, quickly acclaimed as a photobook classic and since republished and enhanced, True Stories returns for the sixth time, gathering a series of short autobiographical texts and photos by acclaimed French artist Sophie Calle, this time with four new tales. Calle's projects have frequently drawn on episodes from her own life, but this book—part visual memoir, part meditation on the resonances of photographs and belongings—is as close as she has come to producing an autobiography, albeit one highly poetical and fragmentary, as is characteristic of her work. The tales—never longer than a page—are by turns lighthearted, humorous, serious, dramatic or cruel. Each is accompanied by an image; each offers a fragment of life. The slim, portable volume is divided into sections: the first is composed of various reflections on objects such as a shoe, a postcard or "the breasts"; the second, "The Husband," of recollections of episodes from Calle's first marriage; and the third gathers a variety of autobiographical recollections. Calle herself is the author, narrator and protagonist of her stories and photography; her words are somber, chosen precisely and carefully. One of the 21st century's foremost artists, Calle here offers up her own story—childhood, marriage, sex, death—with brilliant humor, insight and pleasure. ...Show more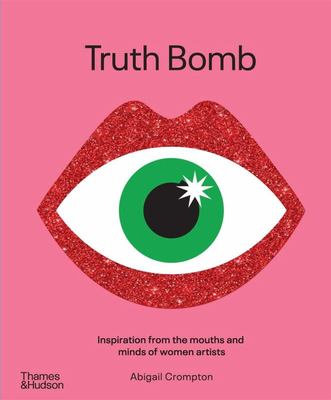 $49.99
AUD
Category: Art & Photography
If anyone can teach us how to pursue the life and work of an artist, it is the artists in Truth Bomb. This compilation of pioneering and established women artists from around the world will motivate and empower you, challenge you to find solace in the shared human experiences of birth, death, love, ange r, joy, sadness. Their sassiness will fire your spirit. Truth Bomb offers the very best commentary and insight into the incredible formation of diverse women artists while uncovering the power of taking a chance, pushing the envelope and ultimately not being shy when it comes to making a mark. It is a magical visual mash-up of images, memoirs, moments, interviews and inspirational beginnings as told by twenty-two leading women artists, including Beci Orpin, Mickalene Thomas, Kaylene Whiskey and Judy Chicago. Truth Bomb is an ode to art and artists and an attempt to decipher the mystery of creativity. ...Show more
$35.00
AUD
Category: Art & Photography
From the photographer behind Westography and Suburbia. The past doesn't disappear. It leaves its traces everywhere. - Christos Tsiolkas From West Brunswick to Reservoir, Fitzroy to Hadfield, Warren Kirk turns his keen eye upon the streets, buildings, and inhabitants of Melbourne's northern suburbs, wh ich are as iconic as they are rapidly changing. Both a tribute to the things we remember and a reminder to look anew at the world around us, the photos in Northside are a triumph of craft from an artist who invites us to really see. ...Show more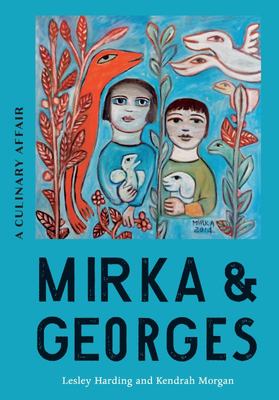 $39.99
AUD
Category: Art & Photography
The impact of Mirka and Georges Mora on Australian art and food has been remarkable. Arriving in Melbourne in 1951 from Paris, they energised local society and transformed the culinary and artistic landscapes. Their apartment became a hub for the bohemian set, and their cafes and restaurants brimmed wit h sophisticated food, sexual intrigue and creative endeavours. Mirka's distinctive art, now collected by major galleries, was a vital part of this heady mix. Their eateries were magnets to the rich and famous, a who's who of the art world and those looking for a seriously good time. Mick Jagger was a customer. As were Bob Dylan, Barry Humphries, Jean Shrimpton, Ava Gardner, Gregory Peck, Marlene Dietrich, Fred Astaire, Maurice Chevalier and Graham Kennedy. Launched in the year of Mirka's 90th birthday, Mirka & Georges gloriously illustrates the Moras' extraordinary story, with the couple's classic French recipes, photographs from family albums and images from Mirka's studio by internationally renowned photographer Robyn Lea. ...Show more