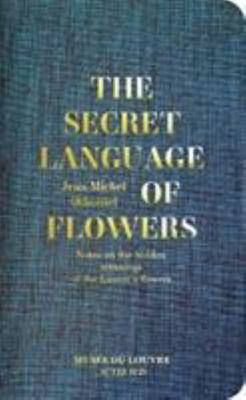 $59.99
AUD
Category: Art & Photography
A follow-up to The Secret Language of Flowers: Notes on the Hidden Meanings of Flowers in Art . To celebrate the 30th anniversary of the Louvre pyramid, Jean-Michel Othoniel was invited to create a work relating the importance of flowers in the Museum's eight art departments. The artist photographed the floral wealth concealed in the masterpieces of the Museum's painting, drawing, sculpture, embroidery and enamel collections. Using this, Othoniel composes his own original herbarium, accompanied with notes on the secret language of flowers and their symbolism in the history of art. Among the seventy details of flowers, you will find the thistle in Dürer's selfportrait, the poppy in the Paros funerary stele, the apple sitting on a stool in The Lock by Fragonard, or the peony attached to the unfastened blouse of the young woman in Greuze's Broken Pitcher. The work also introduces us to lesser-known details in works, offering a magnificent treasure hunt for visitors of the museum. Amid this vast prairie spangled with symbolic flowers, the artist asks this question: If there could be only one, which would be the Louvre's flower? A question to which the artist himself offers his own response. ...Show more
$39.99
AUD
Category: Art & Photography
A visual adventure of Wes Anderson proportions, authorized by the legendary filmmaker himself: stunning photographs of real-life places that seem plucked from the just-so world of his films, presented with fascinating human stories behind each façade.   Accidentally Wes Anderson began as a personal tra vel bucket list, a catalog of visually striking and historically unique destinations that capture the imagined worlds of Wes Anderson.   Now, inspired by a community of more than one million Adventurers, Accidentally Wes Anderson tells the stories behind more than 200 of the most beautiful, idiosyncratic, and interesting places on Earth. This book, authorized by Wes Anderson himself, travels to every continent and into your own backyard to identify quirky landmarks and undiscovered gems: places you may have passed by, some you always wanted to explore, and many you never knew existed.   Fueled by a vision for distinctive design, stunning photography, and unexpected narratives, Accidentally Wes Anderson is a passport to inspiration and adventure. Perfect for modern travelers and fans of Wes Anderson's distinctive aesthetic, this is an invitation to look at your world through a different lens.   ...Show more
$80.00
AUD
Category: Art & Photography
Criss Canning is one of Australia's best loved and most celebrated still life artists. Inspired by the beauty of nature and the works of advanced European modernists, and with dedication to the absolutes of colour and pictorial composition, she has created paintings that are immediately seductive. One c annot help but be astonished by their beauty and by the level of skill required to achieve their effects.Among the book's 320 colour images are reproductions of some 218 paintings created between 1980 and 2020 - including her most recent. David Thomas's text elucidates the artist's life story and describes the aesthetic qualities of the paintings from a critical and art historical point of view. The book also contains extensive biographical and bibliographical data and details of all works exhibited in art galleries since 1982.This comprehensive account of an artist's life and work also focuses on developments in the paintings over the past two years, which herald exciting new aspects of Canning's ongoing 'pursuit of beauty'. ...Show more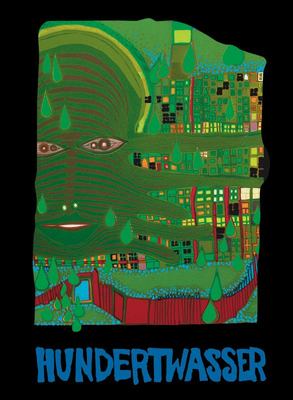 $44.99
AUD
Category: Art & Photography
Explore the graphic work of Hundertwasser with this lavishly produced introduction to the artist.   Friedensreich Hundertwasser was a painter. He created original graphic works--lithographs, silkscreens, mixed media, etchings, and aquatint as well as Japanese woodcuts. This bibliophilic gem is a Hundert wasser original, the first book designed and laid out by the artist himself. Bound in black linen, foil-embossed, and printed in six colors, this book features illustrations of all 71 of Hundertwasser's graphic works created between 1951 and 1976. Each work is given a full-page and is accompanied by a Hundertwasser poem or quote printed in silver on a black page. The book also contains an introduction and critical texts that make it indispensable for fans of Hundertwasser and lovers of beauty. ...Show more
$79.99
AUD
Category: Art & Photography
Papunya- A Place Made After the Storyis a first-hand account of the Papunya Tula artists and their internationally significant works emanating from the central Western Desert.This momentous movement began in 1971 when Geoffrey Bardon, a hopeful young art teacher, drove the long lonely road from Alice Sp rings to the settlement at Papunya in the Northern Territory. He left only eighteen months later, defeated by hostile white authority, but a lasting legacy was the emergence of the Western Desert painting style. It started as an exercise to encourage local children to record their sand patterns and games, and grew to include tribal men and elders painting depictions of their ceremonial lives onto scraps of discarded building materials. With Bardon?s support, they preserved their traditional Dreamings and stories in paint. The artistic energy unleashed at Papunya spread through Central Australia to achieve international acclaim. These works are now regarded as some of Australia?s most treasured cultural, historical and artistic items. The publication of this material is an unprecedented achievement. Bardon?s exquisitely recorded notes and drawings reproduced here document the early stages in this important art group. This landmark book features more than five hundred paintings, drawings and photographs from Bardon?s personal archive. It tells the story of the catalyst for a powerfully modern expression of an ancient indigenous way of seeing the world. ...Show more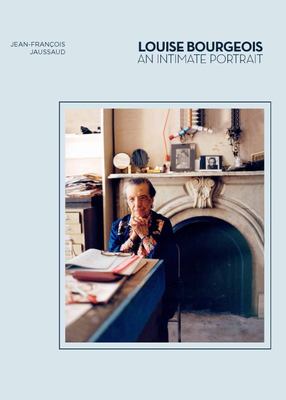 $59.99
AUD
Category: Art & Photography
Jean-Fran ois Jaussaud met Louise Bourgeois for the first time in 1994, at her studio in Brooklyn. But it was not before she had interrogated him about every aspect of his life that he earned her trust. A first photo session was set up in Spring 1995, under one condition: she would destroy the photograp hs if she didn't like them... Jaussaud agreed to it and passed the test. He was then given carte blanche to photograph her studio and her house in Chelsea, and he kept coming back for another eleven years. Jaussaud's photographs of Louise Bourgeois in her house and studio are a moving testimony showing how completely implicated in her work she was, to the point that her private life and her work were inextricably interwoven. ...Show more
$22.99
AUD
Category: Theory | Series: Penguin Modern Classics
How do we see the world around us? "The Penguin on Design" series includes the works of creative thinkers whose writings on art, design and the media have changed our vision forever. "Seeing comes before words. The child looks and recognizes before it can speak." "But, there is also another sense in whi ch seeing comes before words. It is seeing which establishes our place in the surrounding world; we explain that world with words, but word can never undo the fact that we are surrounded by it. The relation between what we see and what we know is never settled." John Berger's "Ways of Seeing" is one of the most stimulating and influential books on art in any language. First published in 1972, it was based on the BBC television series about which the (London) "Sunday Times" critic commented: 'This is an eye-opener in more ways than one: by concentrating on how we look at paintings ...he will almost certainly change the way you look at pictures.' By now he has. ...Show more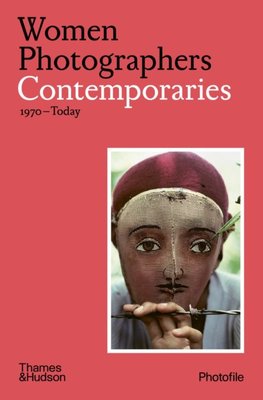 $24.99
AUD
Category: Art & Photography | Series: Photofile Ser.
With the rise of feminism, women photographers conquered the mainstream, with an increasingly commodified art world now viewing them simply as photographers and not merely a novelty or subcategory. Some women combined their photography practice with video, installations and other media, while others use d the camera as a tool for questioning the concept of imagemaking itself, or for opening a fruitiful dialogue with subjects, instead of imposing an outside viewpoint. A rising awareness of environmental concerns went hand in hand with the issues of globalization and diversity. ...Show more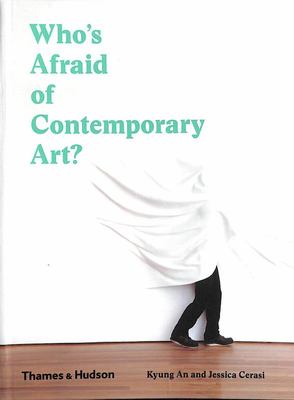 $19.99
AUD
Category: Art & Photography
What is contemporary art? What makes it contemporary? Who is it for? And why is it so expensive?From museums and the art market to biennials and the next big thing, Who's Afraid of Contemporary Art? offers concise and pointed insights into today's art scene, decoding "artspeak," explaining what curators do, demystifying conceptual art, exploring emerging art markets, and more. In this easy-to-navigate A to Z guide, the authors' playful explanations draw on key artworks, artists, and events from around the globe, including how the lights going on and off won the Turner Prize, what makes the likes of Marina Abramovic and Ai Weiwei such great artists, and why Kanye West would trade his Grammys to be one.Packed with behind-the-scenes information and delightfully free from jargon, this paperback edition of Who's Afraid of Contemporary Art? is the perfect gallery companion and the go-to guide for when the next big thing leaves you stumped. ...Show more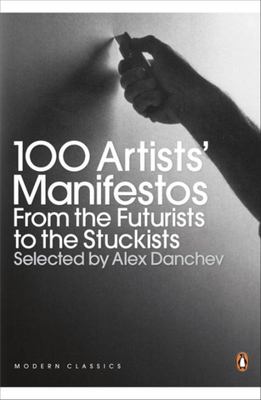 $27.99
AUD
Category: Art & Photography | Series: Penguin Modern Classics Ser.
In this remarkable collection of 100 manifestos from the last 100 years, Alex Danchev presents the cacophony of voices of such diverse movements as Futurism, Dadaism, Surrealism, Feminism, Communism, Destructivism, Vorticism, Stridentism, Cannibalism and Stuckism, taking in along the way film, architect ure, fashion, and cookery. Artists' manifestos are nothing if not revolutionary. They are outlandish, outrageous, and frequently offensive. They combine wit, wisdom, and world-shaking demands. This collection gathers together an international array of artists of every stripe, including Kandinsky, Mayakovsky, Rodchenko, Le Corbusier, Picabia, Dali, Oldenburg, Vertov, Baselitz, Kitaj, Murakami, Gilbert and George, together with their allies and collaborators - such figures as Marinetti, Apollinaire, Breton, Trotsky, Guy Debord and Rem Koolhaas. This title is edited with an Introduction by Alex Danchev. ...Show more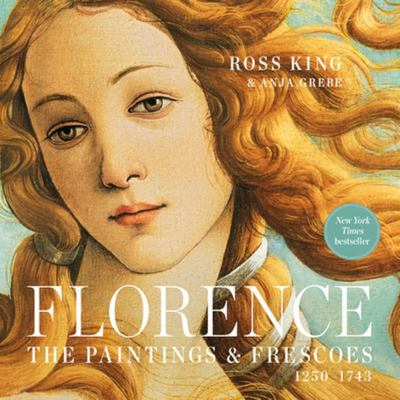 $69.99
AUD
Category: Art & Photography
The most comprehensive book on the paintings and frescoes of Florence -- with nearly 2,000 beautifully reproduced artworks from the city's great museums and churches -- is now available in a practical and elegant paperback format. From the paintings on display at the Uffizi Gallery, to the Pitti Palac e, to the Accademia, to the Duomo and more, Florence: The Paintings & Frescoes is a rich and magnificent collection of some of the finest art in the world. This stunning book provides a thorough look at the masterpieces housed in the Renaissance art capital of the world including the art of Giotto, Leonardo da Vinci, Michelangelo, Ghirlandaio, Correggio, Botticelli, Caravaggio, Titian, Rembrandt, van Dyck, El Greco, and hundreds more. Explore the history of art in Florence through seven introductory essays by Ross King, bestselling author of Brunelleschi's Dome and Michelangelo and the Pope's Ceiling, which connects how the paintings, politics, and every-day lives of Florentines influence one another. Art historian Anja Grebe, author of The Louvre and The Vatican, also highlights 250 of the most iconic and significant paintings and frescoes in the historic city. ...Show more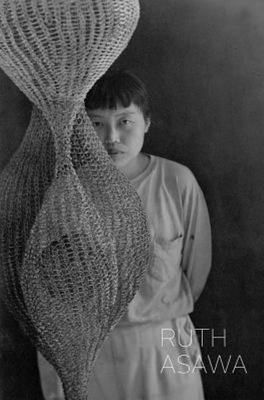 Ruth Asawa
by Tiffany Bell + Robert Storr
$105.00
AUD
Category: Art & Photography
Taking the wire for a walk: the subversively domestic sculpture of Ruth AsawaKnown for her intricate and dynamic wire sculptures, the American sculptor, educator and arts activist Ruth Asawa challenged conventional notions of material and form through her emphasis on lightness and transparency.Asawa beg an her now iconic looped-wire works in the late 1940s while still a student at Black Mountain College. Their unique structure was inspired by a 1947 trip to Mexico, during which local craftsmen taught her how to create baskets out of wire. While seemingly unrelated to the lessons of color and composition taught in Josef Albers' legendary Basic Design course, these works, as she explained, are firmly grounded in his teachings in their use of unexpected materials and their elision of figure and ground.Presenting an important and timely overview of the artist's work, this monograph brings together a broad selection of her sculptures, works on paper and more. Together they demonstrate the centrality of Asawa's innovative practice to the art-historical legacy of the 20th century. In addition to an incredible group of photographs of the artist and her work by Imogen Cunningham, a selection of rare archival materials illustrates a chronology of the artist's life and work. Also featured is an extensive text by Tiffany Bell that explores the artist's influences, history, and, most importantly, the work itself, as well as a significant essay by Robert Storr discussing Asawa's work in relation to mid-20th century art history, culture and scientific theory.Born in Norwalk, California, to Japanese immigrants, Ruth Asawa (1926-2013) enrolled in Milwaukee State Teachers College in 1943, but was unable to receive her degree due to continued hostility against Japanese Americans. In 1946, Asawa began to study at Black Mountain College in North Carolina, where she absorbed the vital teachings and influences of Josef and Anni Albers, Buckminster Fuller and Merce Cunningham, among others, and embraced her own vocation as an artist. Asawa died in August 2013, at the age of 87, at her home in San Francisco. ...Show more