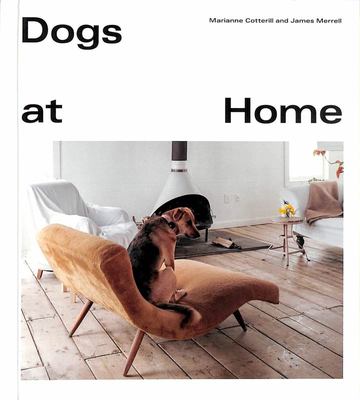 Dogs at Home
by Marianne Cotterill; James Merrell
$39.99
AUD
Category: Interior Design
A house without a dog is not a home. Meet Gaspard the Dalmatian who hates the London rain but loves a good sing along to The Antiques Roadshow; jet-setting Rufus and Marni, two wire-haired dachshunds who can often be found sniffing out vintage finds in Brooklyn's flea markets; or Jack Russell Ollie who enjoys the views of the Eiffel Tower from his gorgeous Parisian apartment. Featuring big dogs, small dogs, countless rescue dogs and even a few champions, these stunning photographs celebrate the joyful, cherished, chaotic, but never dull life that's lived with dogs. Each image perfectly capturing that unique relationship between us humans and our beloved pets. ...Show more
$59.99
AUD
Category: Interior Design | Series: Kinfolk Ser.
New York Times bestseller When The Kinfolk Table was published in 2013, it transformed the way readers across the globe thought about small gatherings. In this much-anticipated follow-up, Kinfolk founder Nathan Williams showcases how embracing that same ethos--of slowing down, simplifying your life, and cultivating community--allows you to create a more considered, beautiful, and intimate living space. The Kinfolk Home takes readers inside 35 homes around the world, from the United States, Scandinavia, Japan, and beyond. Some have constructed modern urban homes from blueprints, while others nurture their home's long history. What all of these spaces have in common is that they've been put together carefully, slowly, and with great intention. Featuring inviting photographs and insightful profiles, interviews, and essays, each home tour is guaranteed to inspire. ...Show more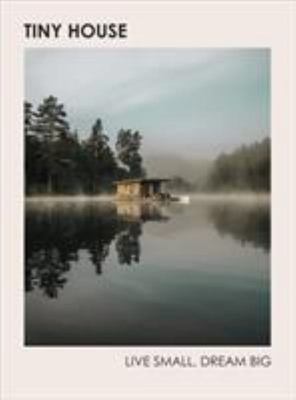 $34.99
AUD
Category: Architecture
Having less is the secret to living more. Whether you've been dreaming about a treehouse in the wilderness of Quebec, or a remote mountain cabin in Scotland or the Swiss Alps; driving a campervan on the open roads of Australia, or steering a houseboat along the Canal du Midi - find escape, inspiration a nd a window into a freer, simpler, happier kind of life. In this visual manifesto for the tiny house lifestyle, discover over 250 awe-inspiring images of the world's most creative small homes, alongside the stories, ideas and advice of those living in them. Curated by the founder of the #1 @tinyhouse Instagram feed. Sometimes you have to think small to live BIG. ...Show more
$100.00
AUD
Category: Architecture
A landmark survey of one of architecture's most controversial yet popular styles -- in a great, new, classic edition The Brutalist aesthetic is enjoying a renaissance -- and this book documents Brutalism as never before. In the most wide-ranging investigation ever undertaken into one of architecture's m ost powerful movements, more than 850 Brutalist buildings -- existing and demolished, classic and contemporary -- are organized geographically into nine continental regions. Much-loved masterpieces in the UK and USA sit alongside lesser-known examples in Europe, Asia, Australia, and beyond -- 102 countries in all, proving that Brutalism was, and continues to be, a truly international architectural phenomenon. ...Show more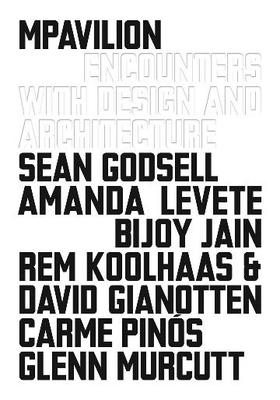 $80.00
AUD
Category: Architecture
An architectural commission at heart, MPavilion is more than a structure, it's a community. Centred around the six pavilion projects to date, by architects Sean Godsell, Amanda Levete, Bijoy Jain, Rem Koolhaas & David Gianotten, Carme Pinós and Glenn Murcutt respectively, MPavilion reflects on the p rojects' ongoing architectural and cultural impact. Incorporating architectural drawings, renders, models and design statements, as well as eight essays by leading design writers and photographs documenting each project and the activities that it inspired. ...Show more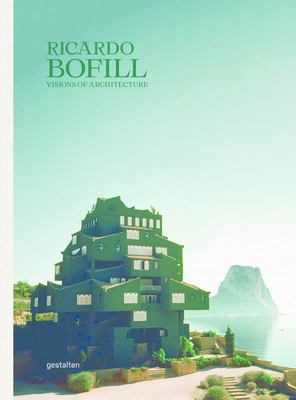 Ricardo Bofill
by Ricardo Bofill + Pablo Bofill ed.
$115.00
AUD
Category: Architecture
Poetic spaces, surreal structures and dramatic visions. The extraordinary career of Ricardo Bofill is collected in this monograph, which reveals his inspiring approach to architecture, and to life. Ricardo Bofill is one of the 20th century's most unique architects and radical visionaries. With his Tall er de Arquitectura he built spaces for everyday life with otherworldly aesthetics, that have been elevated to -iconic status in countless films and images. His visions for urban and communal life -challenged preconceived notions of shared space and proposed alternative styles of living. This monograph explores his revolutionary approach by profiling his greatest projects. Spectacular new photography, texts from experts and from Bofill himself are complemented by working drawings and floor plans. At a time when prevailing styles in architecture are becoming ever more -homogenous, Bofill's fantastic creations -satisfy a longing for originality, personality and progressive ideals. ...Show more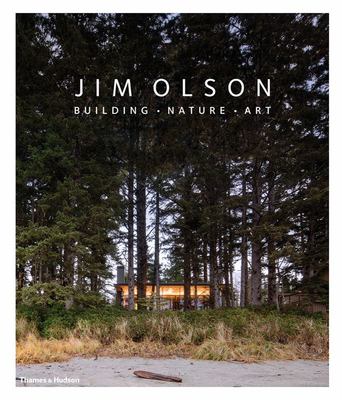 $100.00
AUD
Category: Architecture
Over the course of a career spanning more than fifty years, Seattle-based architect Jim Olson, of Olson Kundig, has made his name designing a broad range of buildings that sensitively respond to their environment. Initially drawing from his close connection to the nature and culture of the Pacific North west, he has attracted an international reputation for designing houses for art collectors around the world. Considered together, his buildings reveal an exceptional interplay between art, light, nature, craft and architecture, which can be experienced in a range of projects that span the globe, from Mexico to South-East Asia. This complete overview of many decades of carefully considered buildings begins with an extended essay by Aaron Betsky, who considers the intimate relationship between Olson's natural surroundings and love of art and his design process over the course of his career. This is followed by a selection of twenty-eight of Olson's recent projects, interspersed with private sketches and his reflections on architecture and the creative process. The final reference section includes an extensive illustrated chronology of the architect's entire corpus. ...Show more
$150.00
AUD
Category: Architecture
A rich visual history of Architectural Digest, published for the magazine's 100th anniversary Architectural Digest at 100 celebrates the best from the pages of the international design authority. The editors have delved into the archives and culled years of rich material covering a range of subjects. Ra nging freely between present and past, the book features the personal spaces of dozens of private celebrities like Barack and Michelle Obama, David Bowie, Truman Capote, David Hockney, Michael Kors, and Diana Vreeland, and includes the work of top designers and architects like Frank Gehry, David Hicks, India Mahdavi, Peter Marino, John Fowler, Renzo Mongiardino, Oscar Niemeyer, Axel Vervoordt, Frank Lloyd Wright, and Elsie de Wolfe. Also included are stunning images from the magazine's history by photographers such as Bill Cunningham, Horst P. Horst, Simon Upton, Francois Dischinger, Francois Halard, Julius Shulman, and Oberto Gili. ...Show more
$69.99
AUD
Category: Architecture
Welcome to the desert. Welcome home. This visually stunning tour of the world's most amazing desert homes will inspire "desert vibes" wherever you are.   Creatives are drawn in by the extreme landscapes and limited resources of the desert; in fact, they're inspired by them, and the homes they've buil t here prove it. From renovated Airstreams to sprawling, modern stucco, desert has become the new beachfront.   In Oasis, artist iO Tillett Wright captures the best of this specific culture that emphasizes living simply, beautifully, and in connection with the earth. He highlights the homes that define this desert mindset, featuring the classics like Georgia O'Keefe's in Abiquiu, New Mexico, alongside more modern homes such as Michael Barnard's Solar House in Marfa, Texas. Casey Dunn's stunning photography will transport you to these relaxing refuges where you'll learn what elements create the balance of intentionality, ease, style, and function that these homes exude. ...Show more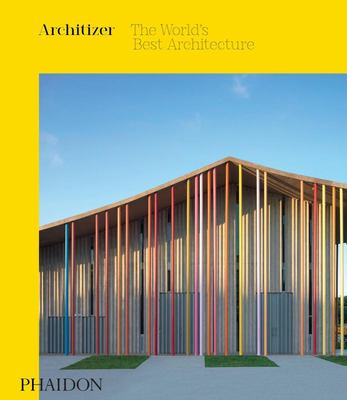 $120.00
AUD
Category: Architecture
The latest spectacular celebration from Architizer of the most inspiring contemporary architecture from around the globe The Architizer A+Awards represent 2019's best architecture and products, celebrated by a diverse group of influencers within and outside the architectural community. Entries are judge d by more than 400 luminaries from fields as diverse as fashion, publishing, product design, real-estate development, and technology, and voted on by the public, culminating in a collection of the world's finest buildings. Each year, winners are honored in this fully illustrated compendium, and on Architizer.com, the largest online architecture community on the planet. Featuring select A+Award winners, this is the definitive guide to the year's best buildings and spaces. ...Show more

$59.95
AUD
Category: Architecture
A ground-breaking visual survey of architecture designed by women from the early twentieth century to the present day 'Would you still call me a diva if I were a man?' asked Zaha Hadid, challenging as she did so, more than 100 years of stereotypes about female architects. A century in which women were r efused entry to architecture schools, were denied degrees when they had completed courses, a century in which even now, women occupy just ten per cent of the highest-ranking jobs in architecture firms. In contrast, Breaking Groundis a pioneering, even essential, celebration of incredible architecture designed by women. Featuring more than 150 architects and buildings, and spanning the last 100 years, Breaking Groundis both a glorious visual manifesto and a timely record of the extraordinary contribution female architects have made to the profession. ...Show more
$59.95
AUD
Category: Architecture
A breathtaking survey of contemporary homes, each with a deep connection to the landscapes and vistas of the mountains Whether snow-capped, rocky, or covered with verdant forest, the sublime wilderness of mountains has inspired humans for millennia. Offering respite from urban living and a profound con nection to nature, mountain landscapes also present unique challenges that have resulted in innovative, resourceful, and beautiful residential architecture. Living in the Mountains is the definitive global tour, showcasing the finest examples of architect-designed homes, whether furnished with impressive views, offering protection from harsh environments, or simply reveling in their extraordinary altitude. ...Show more