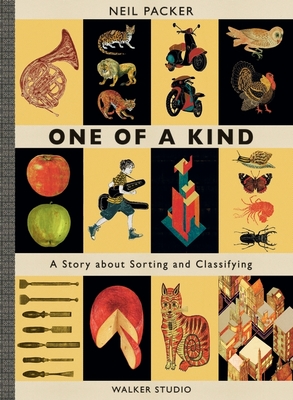 $32.99
AUD
Category: 6 to 9 Years Old
The animal kingdom, modes of transport, musical instruments, art and architectural movements, and even the clouds in the sky … anything and everything can be sorted into groups! Framed by a charming narrative about a father and son, this is a book about categories; on a journey into town, a boy called Arvo explores the many ways in which we classify the world around us, to fascinating – and often charming – effect. One of a Kind marks Neil Packer's debut as an author-illustrator, following his extraordinary artwork for Peter Frankopan's The Silk Roads. With a witty text and breathtaking pictures, this story deserves its title: a true original by a remarkable talent. ...Show more
$39.99
AUD
Category: 6 to 9 Years Old | Series: May Gibbs
Join Snugglepot, Cuddlepie and their friends on a bush adventure! Read along with Snugglepot, Cuddlepie and the other Gumnut Babies as they go on adventures in the Australian bush and meet new friends. With beautiful watercolour illustrations and depictions of native Australian flora and fauna, this sto rybook treasury brings classic Australian folklore to life for a new generation. This deluxe treasury includes a hardback picture book with a slipcase and a bind-up of four classic, illustrated May Gibbs tales. Includes Tales from the Bush, Tales from the Campfire, Tales from the Billabong and Tales from the Gum Tree. May Gibbs estate celebrated a centenary of Gumnut Babies in 2018, marking 100 years since the original publication in 1918. ...Show more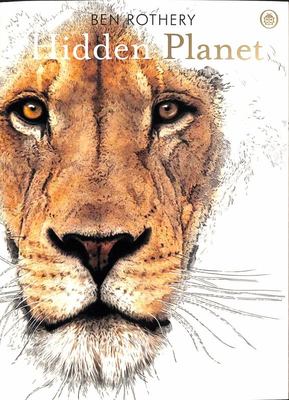 $22.99
AUD
Category: 6 to 9 Years Old
'This book is a thing of rare beauty' - David Walliams Perfect for animal-lovers everywhere! A beautiful crossover book for all ages, this is the book natural-history illustrator Ben has wanted to read since he was a child. Facts and descriptions provide insight into a curated collection of birds and animals - some endangered and some less so - told from the perspective of a detail-obsessed illustrator. Fun to read together or independently, let the secrets of the animals on our planet come to life in vibrant detail. 'This is my love letter to Planet Earth; a celebration of her hidden species, from the bold and the beautiful to the interesting but ugly. And while not a complete list, I hope that these few give a glimpse of the outstanding diversity of nature' - Ben Rothery 'For wildlife aficionados . . . [Hidden Planet] is filled with stunning illustrations . . . The engaging text is full of intriguing details' - Guardian Children's Books of the Year 'Ben Rothery is an extraordinary illustrator of the natural world, and an inspiration to children and grown-ups to write their own love letter to Planet Earth' - Angels and Urchins Also available: Sensational Butterflies ...Show more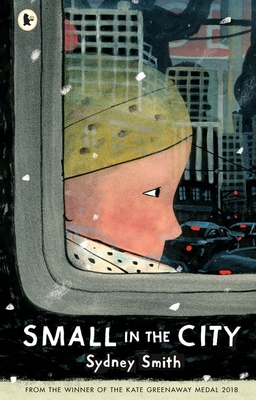 $16.99
AUD
Category: 6 to 9 Years Old
I know what it's like to be small in the city... Being small can be overwhelming in a city. People don't see you. The loud sounds of the sirens and cyclists can be scary. And the streets are so busy it can make your brain feel like there's too much stuff in it. But if you know where to find good hiding places, warm dryer vents that blow out hot steam that smells like summer, music to listen to or friends to say hi to, there can be comfort in the city, too. We follow our little protagonist, who knows all about what it's like to be small in the city, as he gives his best advice for surviving there. As we turn the pages, Sydney Smith's masterful storytelling allows us to glimpse exactly who this advice is for, leading us to a powerful, heart-rending realization... ...Show more
$17.99
AUD
Category: 6 to 9 Years Old | Series: Supernatural Investigations
Amari Peters has never stopped believing her missing older brother, Quinton, is alive. Not even when the police told her otherwise, or when she got in trouble for standing up to bullies who said he was gone for good. So when she discovers a ticking briefcase in his closet containing a nomination for a summer tryout at the Bureau of Supernatural Affairs, she's certain the secretive organisation holds the key to locating Quinton – if only she can wrap her head around the idea of magicians, fairies, aliens, and other supernatural creatures all being real. Now she must compete for a spot against kids who've known about magic their whole lives. No matter how hard she tries, Amari can't seem to escape their intense scrutiny and doubt – especially once her own supernaturally enhanced talent is deemed 'illegal'. With an evil magician threatening the supernatural world, and her own classmates thinking she's an enemy, Amari has never felt more alone. But if she doesn't stick it out and pass the tryouts, she may never find out what happened to Quinton ... Harry Potter meets Men in Black in this exhilarating debut middle-grade fantasy, the first in a trilogy filled with #blackgirlmagic. Perfect for fans of Tristan Strong Punches a Hole in the Sky, the Percy Jackson series and Nevermoor. ...Show more
$15.99
AUD
Category: 6 to 9 Years Old | Series: Weirdo
What's a sheep's best wrestling move? The LAMB CHOP! Everyone is going nuts for WRESTLE-CRAZIAthe coolest wrestling show around! Can Weir come up with an awesome idea to WIN tickets for his whole family to see the show? It wont be easy... but it will be FUNNY!
$24.99
AUD
Category: 6 to 9 Years Old
Archie Roach AM's deeply personal song, 'Took the Children Away', from his 1990 debut album, Charcoal Lane, was the first song ever to receive a prestigious Australian Human Rights Award. Its impact was immediate, shining a stark light on Australia's shameful past practices of removing children from the ir families. The song also speaks of love and reconnection and has travelled across seas into the hearts of First Nations communities everywhere. One dark day, when Archie was just two years old, big black government cars came to his home at Framlingham Aboriginal Mission in southwest Victoria. They forcibly took Archie away from his mother, father and family - everything he had ever known. They took away thousands of other Aboriginal children, right around Australia. Powerful people had decided that these children would be better off living and learning all the white man's ways. Frightened and alone, they grew up in institutions and foster homes. They became known as the Stolen Generations.  Ruby Hunter was one of those children, too, only eight when she was taken from the loving arms of her grandmother living on the Coorong in South Australia. Archie and Ruby met and fell in love as homeless teenagers and Archie started writing songs to help ease his pain. Archie's songs, loved by fans worldwide, tell a powerful story of survival and renewal, and the healing power of music.   In this special 30th anniversary edition, Archie's iconic lyrics sit alongside evocative illustrations by his beloved soulmate and musical collaborator, Ruby Hunter. Also included are Archie's recollections of his family and rare historical photographs. Aboriginal and Torres Strait Islander readers are warned that this book contains images of people who are deceased or who may now be deceased.     ...Show more
You Matter
by Christian Robinson
$24.99
AUD
Category: 6 to 9 Years Old
Perfect for fans of Jon Klassen, this sensitive and impactful picture book about seeing the world from different points of view, from award-winning author-illustrator Christian Robinson. In this bright and beautiful picture book, many different perspectives around the world are deftly and empathetically explored - from a pair of bird-watchers to the pigeons they're feeding, from the hugest dinosaur to the tiniest fly. Young readers will be drawn into the luminous illustrations inviting them to engage with the world in a new way and see how everyone is connected and that everyone matters. ...Show more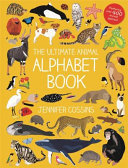 $29.99
AUD
Category: 6 to 9 Years Old
From the Adelie penguin to the zigzag heron, this A-Z book is jam-packed with over 400 animal species and all kinds of interesting animal facts. Discover why the American flamingo is pink, how emerald tree boas hunt their food, what a baby echidna is called and whether the dusky leaf money really has fo ur stomachs. A companion book to Jennifer Cossins' Ultimate Animal Counting Book, this one's for budding zoologists aged 5+.   ...Show more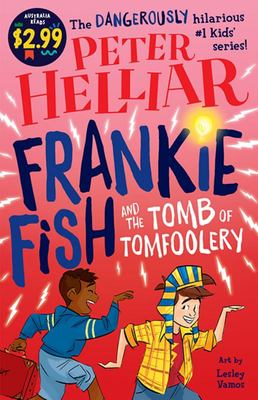 $2.99
AUD
Category: 6 to 9 Years Old | Series: Frankie Fish Ser.
Frankie Fish is back in a very special mini adventure for Australia Reads! When Frankie and Drew get in an argument about how ancient Egyptians really walked, there's only one way to set the record straight: a quick time-travel adventure! But what happens when Frankie and Drew's precious Sonic Suitcase ends up buried inside a booby-trap-ridden pyramid? There's only one way to get it back - by going inside and hoping they can make it out again ... It's a DANGEROUSLY EXCITING special adventure to celebrate Australia Reads, from favourite comedian and beloved children's author Peter Helliar!   ...Show more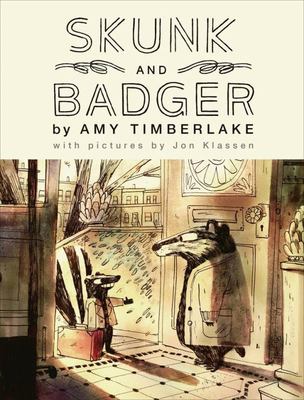 $22.99
AUD
Category: 6 to 9 Years Old | Series: Skunk and Badger
When friendly, free-spirited Skunk moves in with solitary rock-scientist Badger, both are forever changed in this whimsical, emotionally rich story from Newbery Honor author Amy Timberlake, illustrated in full-colour and black-and-white pictures by Caldecott Medalist Jon Klassen (This Is Not My Hat, Pax ).   No one wants a skunk. They are unwelcome on front stoops. They should not linger in Rock Rooms. Skunks should never, ever be allowed to move in. But Skunk is Badger's new roommate, and there is nothing Badger, who prefers to be left alone to do Important Rock Work, can do about it. Skunk ploughs into Badger's life, and Badger's life is upended. Tails are flipped. The wrong animal is sprayed. And why-oh-why are there so many chickens? ...Show more
$12.99
AUD
Category: 6 to 9 Years Old
Zola loves living on Boomerang Street with her mum and her nonna. Every day of the week is an adventure. But Zola has a problem. No matter how much she tries, she can't keep out of trouble! Collect all seven stories in the series - one for every day of the week. From the bestselling author of Looking fo r Alibrandi. ...Show more