$27.99
AUD
Category: 2 to 6 Years Old | Series: The Story Orchestra
The next title in this best-selling sound series reimagines Carnival of the Animals, one of the most famous suites of music for children, by Camille Saint-Saens. One day, two brothers discover a magical animal kingdom behind their bookcase. They are greeted by the royal lion with his shaggy mane; ask f or directions from an old lonely turtle; take a ride on some lumbering elephants; topple a skeleton of dinosaur bones; and swim among a school of shimmering fish. If only they could take them all home...  The book includes extracts from 'The Swan', 'Aquarium', 'Fossils', and 'Finale' (From Disney's Fantasia) along with a totally new story to link the pieces together. As you and your little one journey through the magical scenes, you will press the buttons to hear 10 excerpts from the ballet's music. At the back of the book, find a short biography of the composer, Camille Saint-Sa ns, with details about his composition of Carnival of the Animals. Next to this, you can replay the musical excerpts and, for each of them, read a discussion of the instruments, rhythms and musical techniques that make them so powerful. A glossary defines musical terms.The Story Orchestra series brings classical music to life for children through gorgeously illustrated retellings of classic ballet stories paired with 10-second sound clips of orchestras playing from their musical scores. ...Show more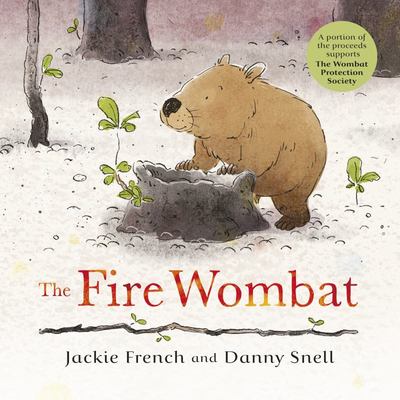 $19.99
AUD
Category: 2 to 6 Years Old
 As the bushfire swallowed up the world they knew, a wombat shared her burrow with other animals. As the flames of the bushfire approach, one small wombat is bravely followed by other animals to the safety of her underground burrow. From best-selling author and Australian Children's Laureate, Jackie Fre nch, and award-winning illustrator, Danny Snell, comes a story of survival, courage and friendship. ...Show more
$19.99
AUD
Category: 2 to 6 Years Old
Award-winning author, Jeanne Willis, revamps all the favourite Mother Goose Nursery Rhymes. Think you know your favourite classic nursery rhymes? Read this picture book and think again! In this witty reworking of popular nursery rhymes, Georgie Porgie doesn't dare to make the girls cry, Little Bo-Peep' s sheep are all present and correct, thank you, and it's the queen, OF COURSE, who fixes Humpty Dumpty. With the combination of Jeanne Willis's brilliantly funny poems and charming, witty illustrations from Isabelle Follath, these nursery rhymes prove that girls can be the heroes of any story. This remixed nursery rhyme collection is the perfect gift book for any child (or adult!), to read aloud or enjoy alone. ...Show more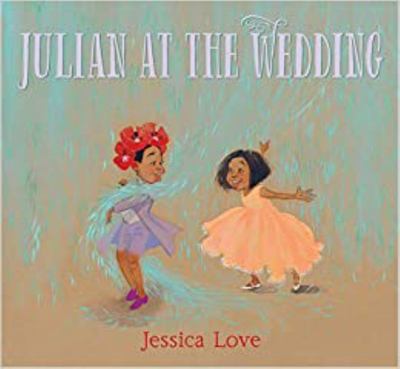 $27.99
AUD
Category: 2 to 6 Years Old
The star of Julian Is a Mermaid makes a joyful return - and finds a new friend - at a wedding to be remembered. Julian and his nana are attending a wedding. Better yet, Julian is in the wedding along with his cousin Marisol. When wedding duties are fulfilled and with a new dog friend in tow, the pair ta kes off to roam the venue, exploring everywhere from underneath tables to enchanting willow trees to ... muddy puddles? After all, it wouldn't be a wedding without fun, laughter and a little magical mischief. With ingenuity and heart, author-illustrator Jessica Love tells a charming story of friendship, acceptance and celebration. ...Show more
Day Break
by McQuire, Amy with illustrations by Matt Chun
$24.99
AUD
Category: 2 to 6 Years Old
Day Break is the story of a family making their way back to Country on January 26. We see the strength they draw from being together, and from sharing stories as they move through a shifting landscape. The story refocuses the narratives around 'Australia Day' on Indigenous survival and resistance, and i n doing so honours the past while looking to the future. Confronting yet truthful, painful yet full of hope, Day Break is a crucial story that will open up a conversation on truth-telling for the next generation. ...Show more
$19.99
AUD
Category: 2 to 6 Years Old
Part poem, part lullaby, this gentle story celebrates a baby's wonder at our beautiful world. From Australia's favourite picture-book creator Alison Lester comes a timeless book to share and to treasure. 
$17.99
AUD
Category: 2 to 6 Years Old
Theres a very special guest at the school for little animals, and her name is DorisDoris the Doctorpus. Shes here to help the animals learn to wash their hands because of something very very small called GERMS! Doris explains that washing your hands can send germs packing and shes got her very own hand- washing song too. A funny and reassuring story thats perfect for calming worried little ones while reinforcing the importance of keeping hands super-clean. ...Show more
$19.99
AUD
Category: 2 to 6 Years Old | Series: I Am
A celebration of love and connection for young readers Susan Verde and Peter H. Reynolds continue their collaboration with the fourth book in their bestselling wellness series. A celebration of love in all its forms, I Am Love asks readers to look inward when they feel afraid. Love allows us to act with compassion and kindness, to live with gratitude, and to take care of ourselves by practicing self-love. ...Show more
Not Cute
by Philip Bunting
$17.99
AUD
Category: 2 to 6 Years Old
Quokka did not like being cute. Not one bit. The romping, stomping, chomping tale of one stubbornly adorable marsupial.  
$16.99
AUD
Category: 2 to 6 Years Old
From the creator of A Bit Lost, Oh No, George!, Shh! We Have a Plan and Goodnight Everyone, comes a book about taking the time you need to overcome your fears. In the rockpool above the sea, live two crabs: Big Crab and Little Crab. Today, they're going for a dip in the sea. "This is going to be so gr eat!" says Little Crab. But then Little Crab catches a first glimpse of the water... Oh. The waves! They're ENORMOUS. "Oh..." Will Little Crab be brave enough to go in? From the multi award-winning picture book maker of A Bit Lost, Oh No, George! and Shh! We Have a Plan comes a bold, beautiful picture book about working through anxiety and, with the support of a loved one, building up the courage to try something new. ...Show more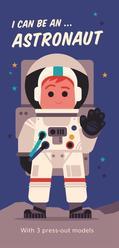 $19.99
AUD
Category: 2 to 6 Years Old
Blast off to the moon and discover what it takes to be an astronaut! Follow the story of astronauts preparing for their mission and experience a hands-on adventure with three easy-to-make models of an astronaut, a rocket and a moon buggy. With stylish graphic illustrations, this will inspire anyone that they can be an astronaut!   ...Show more
$19.99
AUD
Category: 2 to 6 Years Old
Race to the rescue and discover what it takes to be a firefighter! Follow the story of firefighters answering an emergency call and experience a hands-on adventure with three easy-to-make models of a firefighter, a fire engine and a fire dog. With stylish graphic illustrations, this will inspire anyone that they can be a firefighter!   ...Show more